Kenaki Lodge
The Kenaki Lodge is a beachfront bed and breakfast located in Cahuita, Costa Rica. Accommodations consist of deluxe rooms and private bungalows.
Cahuita is located 27 miles (43 km) south of Puerto Limón along the Caribbean coast of Costa Rica. The town is small and laid-back, and has mostly Afro-Caribbean residents. There are several beaches nearby (including both white and black sand options) that offer up pleasant places to sunbathe or swim—one beach is set within the Cahuita National Park, which is also nearby. Offshore activities include snorkeling and scuba diving.
The Kenaki Lodge is a beautiful hotel in Cahuita. Its close proximity to the beach ensures consistent ocean breezes and partial views of the water. The property is well maintained and tropical—think large trees, colorful flowers and green grass. You can sometimes spot tropical birds on the property and hear howler monkeys bellowing in the distance.
The accommodations are fashioned in a Balinese style and constructed from tropical hardwoods. All accommodations are spacious, attractive, and clean. They have tile or wooden floors, high ceilings, and large sliding glass doors that open onto patios. Set with hammocks and chairs, and facing the garden, these patios are excellent places to kick back and relax. All accommodations include a private bathroom, fans, closet, wireless Internet, and safe.
There are three rooms and three detached bungalows. The bungalows are larger than the rooms and include a fully equipped kitchen and dining area. The kitchens have modern, stainless steel appliances and an array of utensils. For this reason, the bungalows are ideal for guests on longer-stays or those that simply want the ability to cook their own food. The bungalows also have a cable TV and access to shared laundry facilities. There are both one-bedroom and two-bedroom options available.
Every morning a tasty breakfast is prepared for guests. The breakfast consists of eggs, gallo pinto, cereal, fresh fruit, pancakes, bread, homemade jam, coffee, and tea. The breakfast is included in the price of rooms but not bungalows (as these have kitchens and guests may want to make their own breakfast).
The staff at the Kenaki Lodge gets high marks for being friendly, helpful and attentive.
Facility Amenities
---
Restaurant in Hotel
Free Breakfast
Wireless Internet
Spa Services
Wheelchair Accessible
Swimming Pool
Cable TV
Fan
Gardens
Hammocks
Hot Water
Internet Access
Microwave
Mini Refrigerator
Ocean View
Safe Deposit Box
Facility Amenities
---
Restaurant in Hotel
Free Breakfast
Wireless Internet
Spa Services
Wheelchair Accessible
Swimming Pool
Cable TV
Fan
Gardens
Hammocks
Hot Water
Internet Access
Microwave
Mini Refrigerator
Ocean View
Safe Deposit Box
Check In:
2pm
Check Out:
12pm
Kenaki Lodge Accommodations & Rooms
3 Rooms
1 DoubleOR 2 SingleOR 1 Queen
Ocean Views
Gardens Views
Fan
Hot Water
Safe Deposit Box
Wireless Internet
Ocean Views
Gardens Views
Cable TV
Fan
Hot Water
Microwave
Safe Deposit Box
Wireless Internet
Ocean Views
Gardens Views
Cable TV
Fan
Hot Water
Microwave
Mini Refrigerator
Safe Deposit Box
Wireless Internet
Kenaki Lodge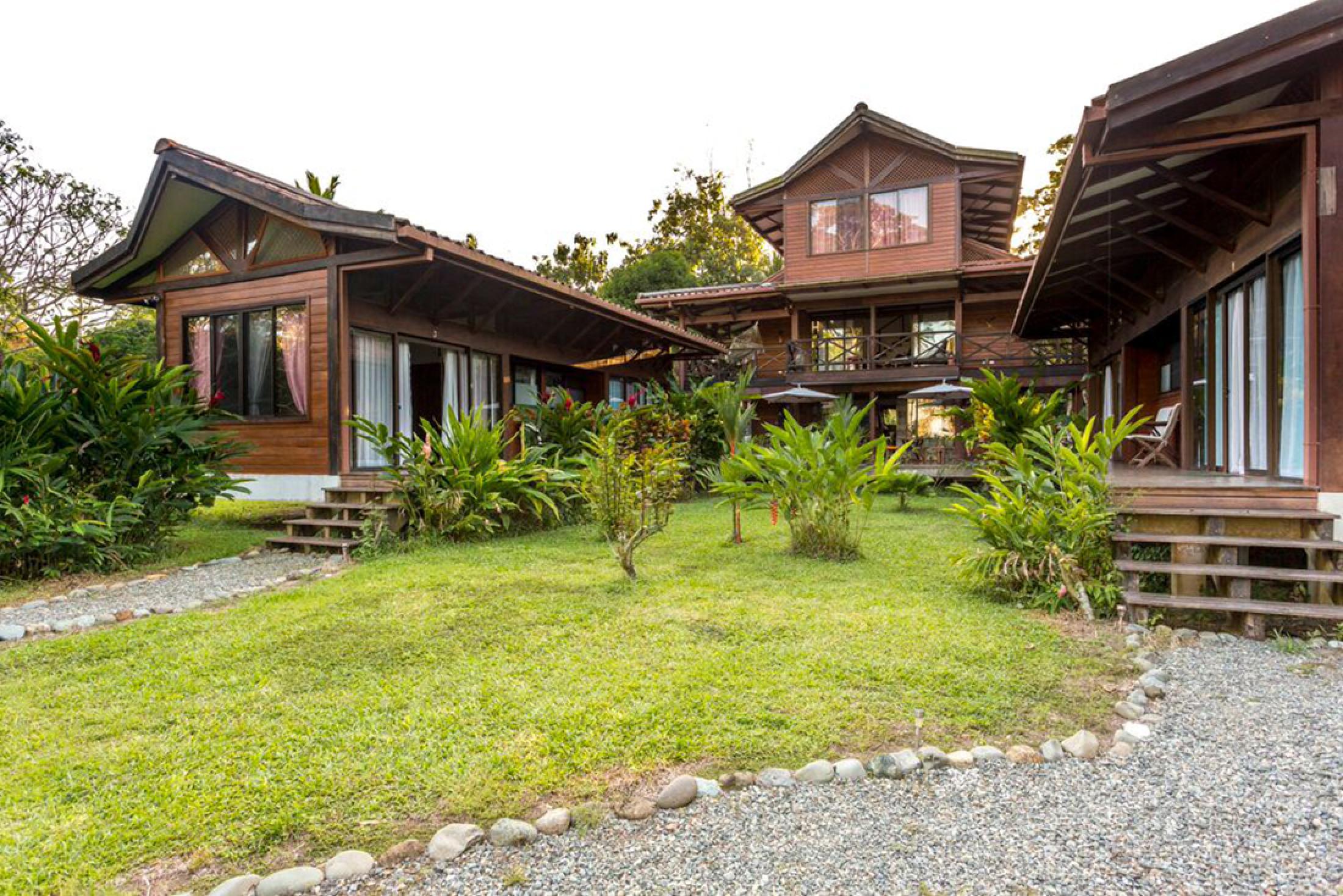 Room rates: $113
2
Anywhere.com