Lookout Inn Lodge is an idyllic retreat in the wilds of the Osa Peninsula. You can choose from a comfortable room in the main lodge, or a tree house-style accommodation.
Featured in:
Eco Lodges, Great for Families, Isolated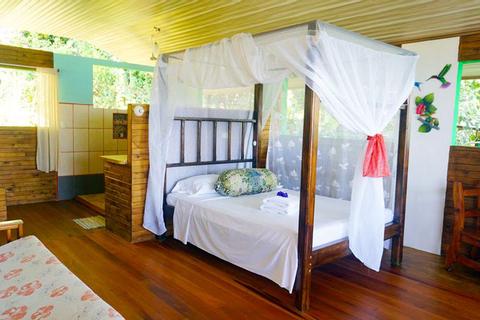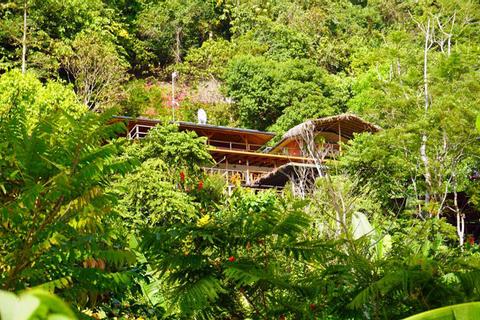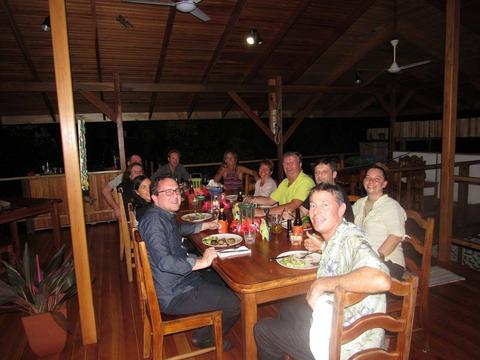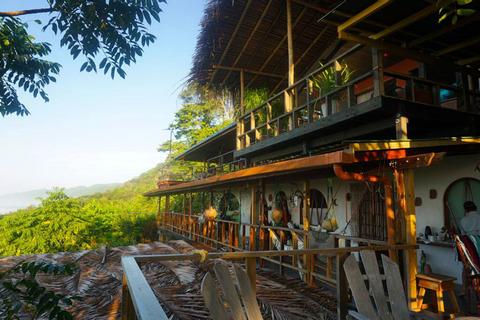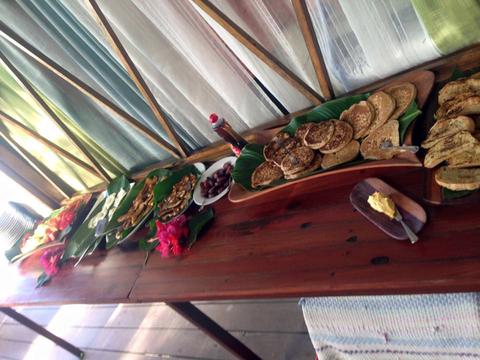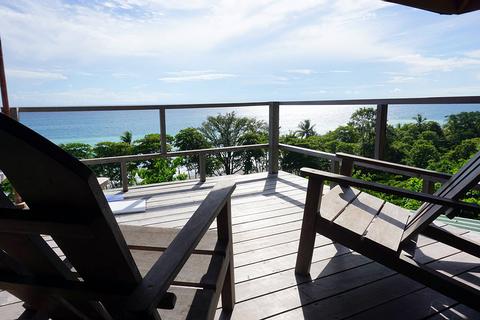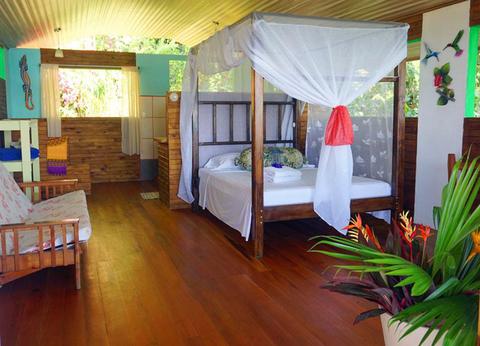 2:00 p.m. check in
12:00 p.m. check out
Free Breakfast
Restaurant in Hotel
You can take a short walk to reach the black sand of Playa Carate. Guests are all but guaranteed to see a scarlet macaw during their stay. This lodge is a short distance from the entrance to Corcovado National Park. Corcovado National Park is one of the most bio-diverse places in the world, and visitors go there to see hundreds of species of birds and many miles of virgin rainforest. Visit the lagoon on the grounds of the hotel for more bird watching and fishing — the lodge offers kayaks and canoes for rent.
There are two types of accommodations at the Lookout Inn — open-air accommodations with screens and enclosed rooms that are connected to the main lodge. All of the accommodations have private bathrooms that are supplied with warm water collected from the rainforest. There are electric fans and lights in the rooms, and you can recharge your phone and other electronics in the main lodge.
Lookout Inn rooms in the main lodge have 10-foot high ceilings and tile floors, as well as colorful murals painted by a local artist. Rooms come outfitted with bamboo and wicker furniture made from indigenous, sustainably harvested trees.
The open-air accommodations are designed to evoke an elegant tree house. You can request mosquito nets for your bed if necessary.
No matter what type of room you book, your meals come included as part of your stay. Breakfast, lunch, and dinner are served buffet style. The lodge's cooks use fresh ingredients, and you'll get to try some down-to-Earth Costa Rican cooking. You'll dine on the lodge's covered decks, with lovely views of the surrounding rainforest. Fresh seafood and local produce are some of the highlights of the menu. You can try tropical cocktails during the lodge's daily happy hour.
Guests u can access the Wi-Fi from anywhere in the lodge. There's also a swimming pool where you can swim and sunbathe as you listen to exotic birdcalls.
Accommodations
Lookout Room (Orquidea or Iguana)
Sleeps 2
Similar Hotels