The Mariposa Private Beach Homes are located along the expansive beach of Santa Teresa, exclusive north end. These four homes have stylish furnishings and a range of amenities that includes kitchens, indoor and outdoor living spaces, private swimming pools and a full time bi-lingual concierge and reception. Perfect for both groups and families, the Mariposa Beach Homes amplify the travel experience by providing guests with a comfortable and classy atmosphere to relax in while abroad.
Featured in:
Beachfront, Vacation Home, Great for Families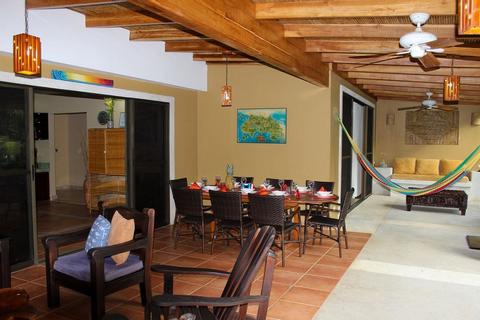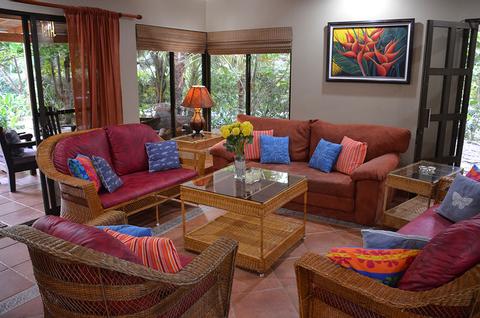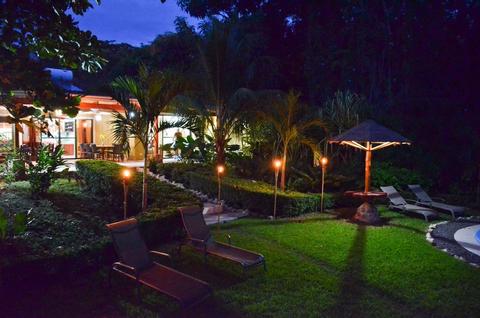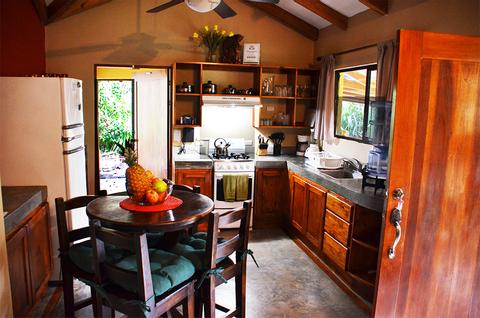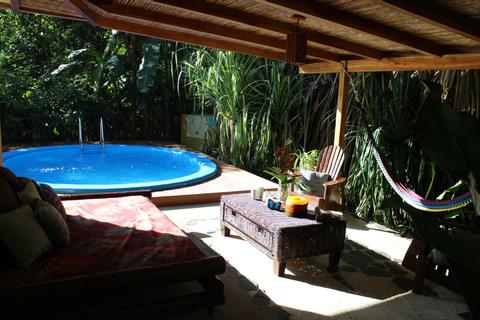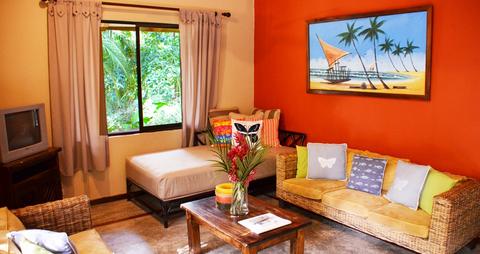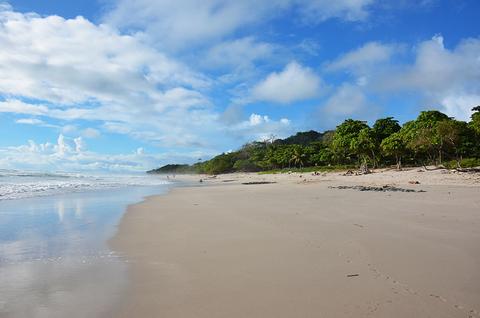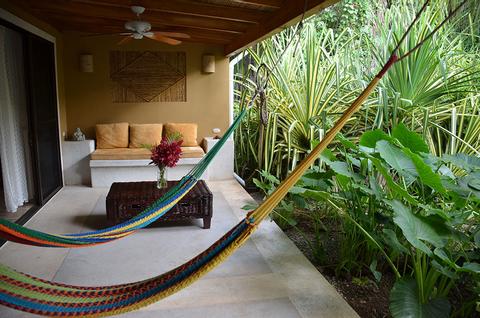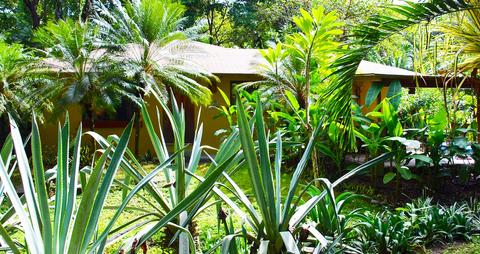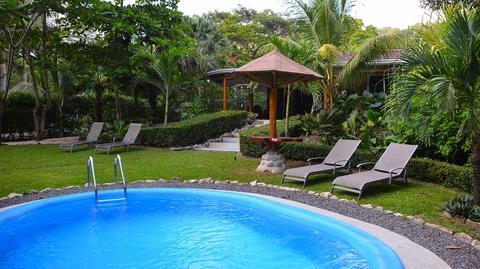 2:00 p.m. check in
10:00 a.m. check out
Swimming Pool
Wireless Internet
Attractions & Sites
As mentioned, there are four different homes. Although each is unique in both design and content, all share common features, including private hot water bathrooms, kitchens and living rooms. The kitchens are fully loaded with large refrigerators, gas stoves and ovens, stainless steel cookware, microwave, blender, and more.
All stay cool with air conditioning and ceiling fans, and have a cable TV, wireless internet, and outdoor terrace. Full screen windows provide the homes with ocean breezes without the nuisance of insects. The homes are near the ocean and yet are surrounded by tropical gardens – a fine place to search for butterflies, birds, or monkeys. What's more, one of Santa Teresa's best surfing spots – a beach break that's great for all levels of surfers – is located directly in front of these homes.
Casa Iguana is a 1,000 sq ft home with 2 bedrooms and 1 bathroom. It features teak beams, a shingle roof, cedar, aluminum doors, and wooden furniture. Both bedrooms are the same size, although one has a queen size bed and the other has two single beds. Each has ample closet space and a separate air conditioning unit. Outdoors is a thatch roof gazebo equipped with a hammock and wooden chairs – a perfect place to relax in the morning, afternoon or evening. Casa Iguana is set some 40 yards behind Casa Yin Yang, thus making it a quick 100-yard stroll to the beach.
Casa Pelicano is a lovely 2,500 sq foot home that has 3 bedrooms and 2.5 bathrooms. This house is beautiful and pleasant both indoors and out. Two of the bedrooms have king size beds, while third has a bunk bed – a setup that's great for both kids and adults. Just outside the living room is an expansive covered terrace equipped with tables, chairs and sofas, a spot that's perfect for reading or playing games. Nearby is a BBQ grill and a private swimming pool.
Casa Yin Yang is the largest and most luxurious of the four homes. At 4,000 sq ft, this home has 3 bedrooms and 2.5 bathrooms; two of the rooms have a king size bed while the third has two single beds. It has open and inviting social areas, including a large terrace that's finished with Brazilian stones, local teak wood, and palm accents. Adjacent to the terrace is a private pool and Jacuzzi, and just beyond that, the beach. Indeed, this home is ideal for guests wanting to spend time outdoors, as it offers the most space and the easiest coastal access, with a direct view of the surf break.. Unlike the other homes, Casa Yin Yang also has its own washer and dryer, making it easy to do laundry and stay clean and comfortable throughout your trip.
Mariposa private beach homes Santa Teresa, Mariposa private beach homes rental house Santa Teresa, Mariposa private beach homes Nicoya Peninsula, Nicoya Peninsula rental houses, Santa Teresa rental houses, Santa Teresa hotel
More Property Amenities
Air Conditioning
Beach Access
Cable TV
Fan
Gardens
Hammocks
Hot Water
Jacuzzi
Kitchen
Laundry Service
Private Parking
Safe Deposit Box
Telephone
Accommodations
Air Conditioning
Cable TV
Fan
Hot Water
Microwave
Safe Deposit Box
Wireless Internet
Living Room
Air Conditioning
Hot Water
Microwave
Safe Deposit Box
Wireless Internet
Living Room
Patio
Porch
Air Conditioning
Cable TV
Fan
Hot Water
Microwave
Safe Deposit Box
Wireless Internet
Living Room
Patio
Porch
Similar Hotels