Casa Serenidad
Casa Serenidad is a newly constructed villa with state of the art kitchen, pool and other amenities while still allowing you to appreciate the Costa Rican Jungle.
Hidden in the Valle Pura Vida neighborhood is Casa Serenidad. This private luxury accommodation lives up to its name. With great views of the surrounding canopy you will feel as though you have been dropped into the middle of the jungle. But instead, you are only a short walk away from the national park, glorious beaches and amazing restaurants.The house has three bedrooms including an air conditioned master suit on the ground floor. The bedroom opens out onto a large patio from which the incredible views of Manuel Antonio spread out beneath you. The sliding glass door looks out onto the pool area. The master bath even includes a Jacuzzi tub.
The guest bedrooms are located on the 2nd floor. The queen beds mean that this house sleeps seven extremely comfortably. The second floor rooms also have unbeatable ocean views from their balconies. A full bathroom with glass shower is also at your disposal.
Many luxury amenities are offered in order to make your stay as comfortable as possible. Satellite TV and WiFi are available throughout the house and patio areas. A home radio system can be used to get the party started in the living room. The infinity pool looks out over the perfectly manicured gardens and surrounding jungle. A barbeque is ready for grilling and a spice garden is located at the end of the property. Carrots, radishes, cilantro and onions are ready to be picked and eaten right off the plant or cooked in the kitchen to add some freshness to your dinner. As an added bonus, a security guard patrols the grounds of the house and surrounding estates to ensure safety and allow you to sleep with the windows open for a gentle breeze. There is also a daily maid service.
Facility Amenities
---
Restaurant in Hotel
Free Breakfast
Wireless Internet
Spa Services
Wheelchair Accessible
Swimming Pool
Air Conditioning
Balcony
Cable TV
Fan
Jacuzzi
Jungle View
Kitchen
Microwave
Private Parking
Facility Amenities
---
Restaurant in Hotel
Free Breakfast
Wireless Internet
Spa Services
Wheelchair Accessible
Swimming Pool
Air Conditioning
Balcony
Cable TV
Fan
Jacuzzi
Jungle View
Kitchen
Microwave
Private Parking
Check In:
3pm
Check Out:
10am
Casa Serenidad Accommodations & Rooms
1 Room
Casa Serenidad (Three Bedrooms)
1 King +2 Queen
Forest Views
Air Conditioning
Balcony
Cable TV
Fan
Jacuzzi
Microwave
Wireless Internet
Living Room
Dining Room
Deck
Casa Serenidad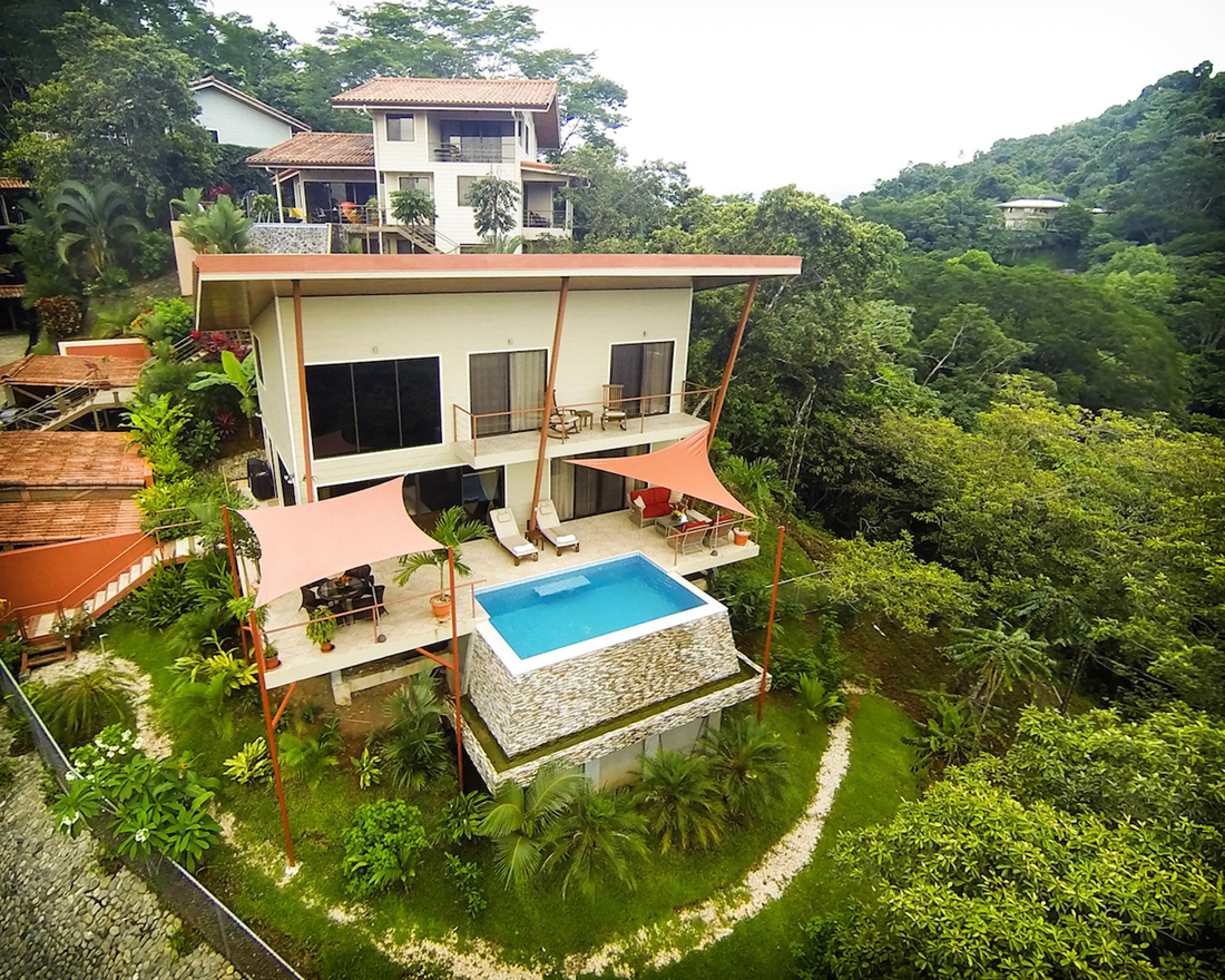 Room rates: $316
Anywhere.com