Mirador San Gerardo Lodge
The Mirador Lodge is situated in Monteverde, just four hours from San Jose. Monteverde is a nature lover's paradise. Here you can find the famous Monteverde Cloud Forest Reserve, known for its extreme bio-diversity and abundance of rare bird species. The Monteverde zone includes a small town called Santa Elena where visitors will find numerous cafes, restaurants, bars and a supermarket.
Mirador San Gerardo Lodge
There are an abundance of tours and interesting excursions to take part in while vacationing in Monteverde. Visit the famous Monteverde Cheese Factory, which known for making the best cheese in the country, or visit one of the coffee plantations and learn all about the coffee production process. Horseback riding is a wonderful way to explore the area and its sights as is an ATV excursion to nearby waterfalls and rivers.
The Mirador is a rustic mountain lodge with amazing views of the Arenal Volcano and private cloud forest trails. This lodge is a perfect choice for those who love nature, as it sits on a private virgin cloud forest reserve. The hotel uses a three wind generator as well as a small hydro-electric plant to supply its power, but the electricity shuts down every night at 10:00PM. All of the cabins have candle's and matches for late night light. It is recommended to bring a flashlight when you visit the Mirador Lodge. The bar and restaurant has a limited menu and if guests will be eating at the restaurant please inform the hotel at time of check in. The lodge also has horse stables open to guests.
The Mirador Lodge has cabins strategically placed in the woods so that each accommodation embraces the surrounding natural environment. The rooms have a private bath with hot water, a small living room, full bed or two single beds, balcony, and some come with a chimney, great for those chilly nights.
We do recommend to have a rental car, due this Hotel is 10 km from Santa Elena downtown and the road is not paved.
The Mirador Lodge Facilities
Laundry, room service, bar, restaurant, trails, horse stable, canyoning trips
Accommodations
All cabins come with a private bath with hot water, a small living area, balcony and some offer a chimney.
Facility Amenities
---
Restaurant in Hotel
Free Breakfast
Wireless Internet
Spa Services
Wheelchair Accessible
Swimming Pool
Balcony
Bar
Coffee Service
Gardens
Hiking Trails
Hot Water
Internet Access
Private Parking
Telephone
Volcano View
Facility Amenities
---
Restaurant in Hotel
Free Breakfast
Wireless Internet
Spa Services
Wheelchair Accessible
Swimming Pool
Balcony
Bar
Coffee Service
Gardens
Hiking Trails
Hot Water
Internet Access
Private Parking
Telephone
Volcano View
Check In:
2pm
Check Out:
12pm
Mirador San Gerardo Lodge Accommodations & Rooms
1 Room
1 SingleOR 1 QueenOR 1 Double +1 SingleOR 1 Double +2 SingleOR 2 Double
Volcano Views
Lake Views
Balcony
Hot Water
Mirador San Gerardo Lodge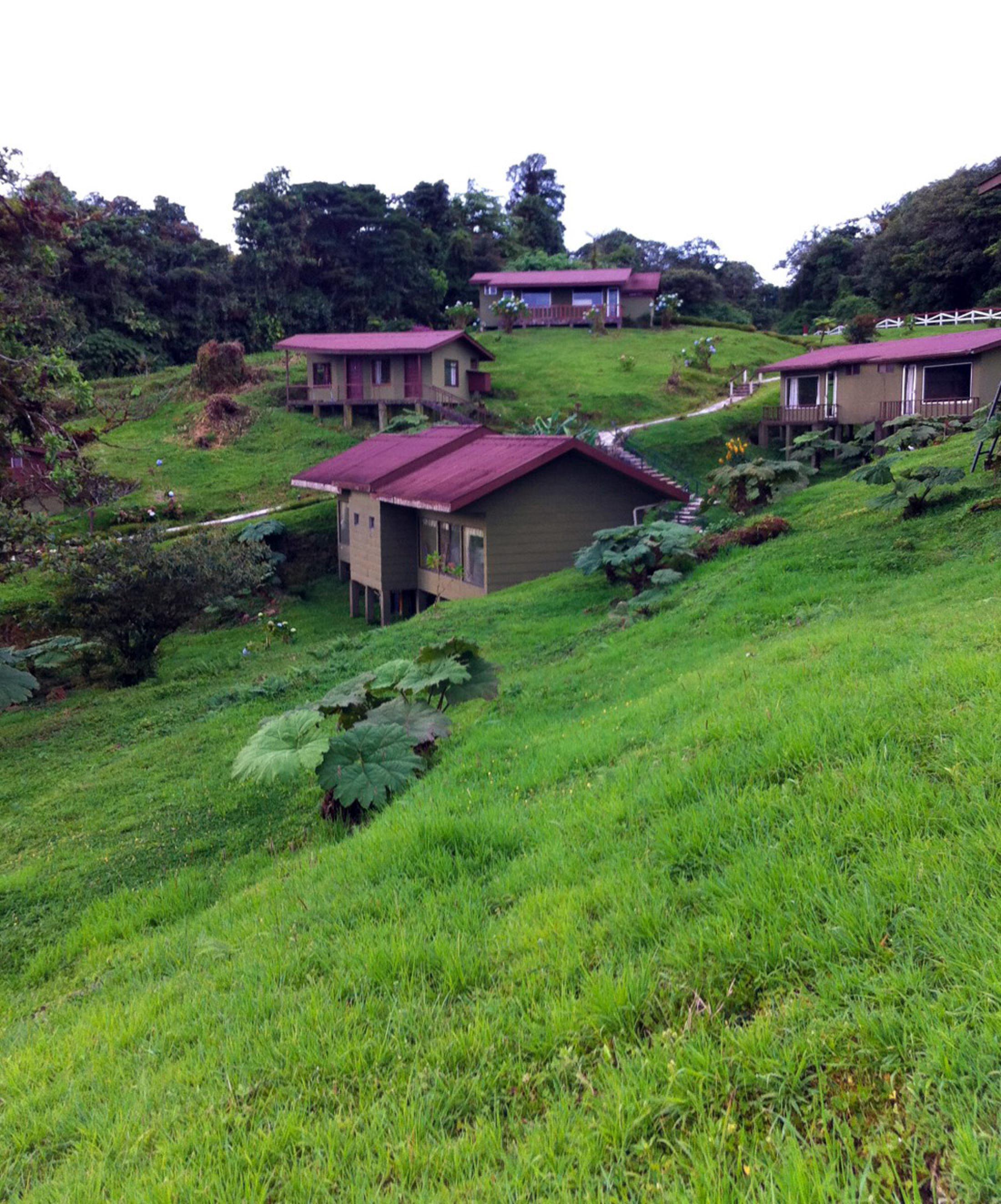 Room rates: $85
Anywhere.com