The Sunset Hotel
The Sunset Hotel is located in the Tilaran Mountain Range, on the outskirts of Monteverde. The Monteverde area is world renowned for the Monteverde Cloud Forest Reserve, full of exotic bird species, lush vegetation and spectacular views. The town of Santa Elena is where visitors find all the modern conveniences such as cafes, restaurants, bars, a supermarket and a bank. This area is frequented by eco-tourists and nature lovers from all over the world.
While staying in this mountain paradise, be sure to take advantage of the many activities in the area. The Santa Elena and the Monteverde Cloud Forest Reserves are excellent options for visitors who want to immerse themselves in the area's natural beauty. The zip lines and off-road ATV tours are great for those looking for an adrenaline rush. Be sure to take one of the coffee plantation tours in the area, where much of the country's coffee is produced.
The Sunset Hotel is conveniently located on the way to the Santa Elena Cloud Forest Reserve. It is surrounded by vibrant forest, offering nice private trails that are great for bird watching. More than 100 different species birds can be seen on the hotel's private trails, which can be found just a few steps from the rooms and restaurant.
The Sunset Hotel is a small, quiet, family-run hotel with only 7 rooms. Each room has a private bathroom with hot water and a shared balcony with a view of the Gulf of Nicoya. There are two bigger rooms with two double beds and a private porch with views of the gardens.
Facility Amenities
---
Restaurant in Hotel
Free Breakfast
Wireless Internet
Spa Services
Wheelchair Accessible
Swimming Pool
Balcony
Bar
Gardens
Hiking Trails
Hot Water
Private Parking
Facility Amenities
---
Restaurant in Hotel
Free Breakfast
Wireless Internet
Spa Services
Wheelchair Accessible
Swimming Pool
Balcony
Bar
Gardens
Hiking Trails
Hot Water
Private Parking
Check In:
2pm
Check Out:
12pm
The Sunset Hotel Accommodations & Rooms
1 Room
1 DoubleOR 2 DoubleOR 1 Double +1 Single
Gardens Views
Mountains Views
Hot Water
Wireless Internet
Porch
Very nice owner. Speaks English, Spanish, and German.
Great place, wonderful view, and friendly owner, just wished they had more food to offer throughout the day because the hotel is located on a steep hill and we didn't always want to leave to eat. Loved the wifi availability in our rooms!
Nestled high in the mountains I enjoyed the view when the sky was not overcast. Because of the rainy season I didn't get to witness the famous sunset view, but the father and son who run the place are very friendly and I had lots of interesting conversations with them.
Sunset Hotel was exactly what we asked for, scenic and quiet. There was even a short hike, with a stream and all, right on the property. Breakfast was fresh and hardy, good start to an activity packed day. Wish we had more time in Monteverde.
Vitalis was wonderful- helpful and funny and friendly. We felt so at home there - it was so peaceful and the view was spectacular. We made some lovely musician friends and Vitalis was happy to have us give a little concert in the dining room.
Sunset Hotel is beautiful & romantic. It is just outside of town, and a taxi is needed to get to the village, but once downtown, the taxis run often and are easy accessible.
Sunset hotel was nice. The view was amazing. Vitalis (the owner) was very nice...we enjoyed talking to him and met is wife and son. Very homey and comfortable feelig. I would definitely recommend this hotel. The rooms were a good size with a comfortable sized bed. Bathroom and bedroom were clean.
The owners make all the difference at the sunset hotel. They were not only welcoming and friendly, but eager to help is with plans and just sit and chat. Oh, and homemade breakfast every morning with fresh fruit, bread, and eggs from "happy chickens" in the backyard was unbeatable. Rooms were small and basic, but had everything you need, and we loved that this hotel was environmentally friendly in every way possible.
The owner of this hotel was excellent! Extremely knowledgeable, considerate, and helpful. The grounds were beautiful but the room was very small.
I really liked this hotel. The view was fantastic but it is a long walk to town.
This was even better than we thought it would be! The owner was very helpful in making the most of our stay, including restaurant recommendations, a town map (which he made himself) extra tour recommendations, and was a delight to be around. I think this hotel has the most beautiful view and best trails in the country! He also picked up fresh baked bread and eggs from a nearby farm every morning!
The owner is really nice. He took us in charge and we appreciated that he took care of us.
Great host. Amazing view to the Gulf and a nice place to explore. There were some spiders and dust in the room.
This hotel had an excellent view of the area as it is situated high on a hill. It also has a great nature trail around the back of the grounds where we saw Toucans, leaf carrying ants, and other wildlife. The owner of this hotel is very personable and helpful in booking extra activities, providing dinner recommendations, etc. He had some great stories to tell about the area and really takes the time to get to know his guests!
We enjoyed the hotel. It sits on a great site, with an amazing view. The rooms itself are very small. Don't expect more than a bed and a shower, but, that was fine with us. The real treat of this place is a hiking path behind the hotel, that we spent a few hours on, that was really great!
The host was great - very good at his job and obviously loved having guests. The view from the hotel was stunning every evening and morning! The hotel was a bit away from town & restaurants, but I enjoyed the walks to town and seeing things I wouldn't see in a taxi.
Small room. Great location and value.
The hotel is run by an older German man and his Costa Rican wife. They are so adorable! Super helpful, friendly, and efficient. Great place to stay!
Great sunset!
Super amazing hosts!!!!! Great view.
The Sunset Hotel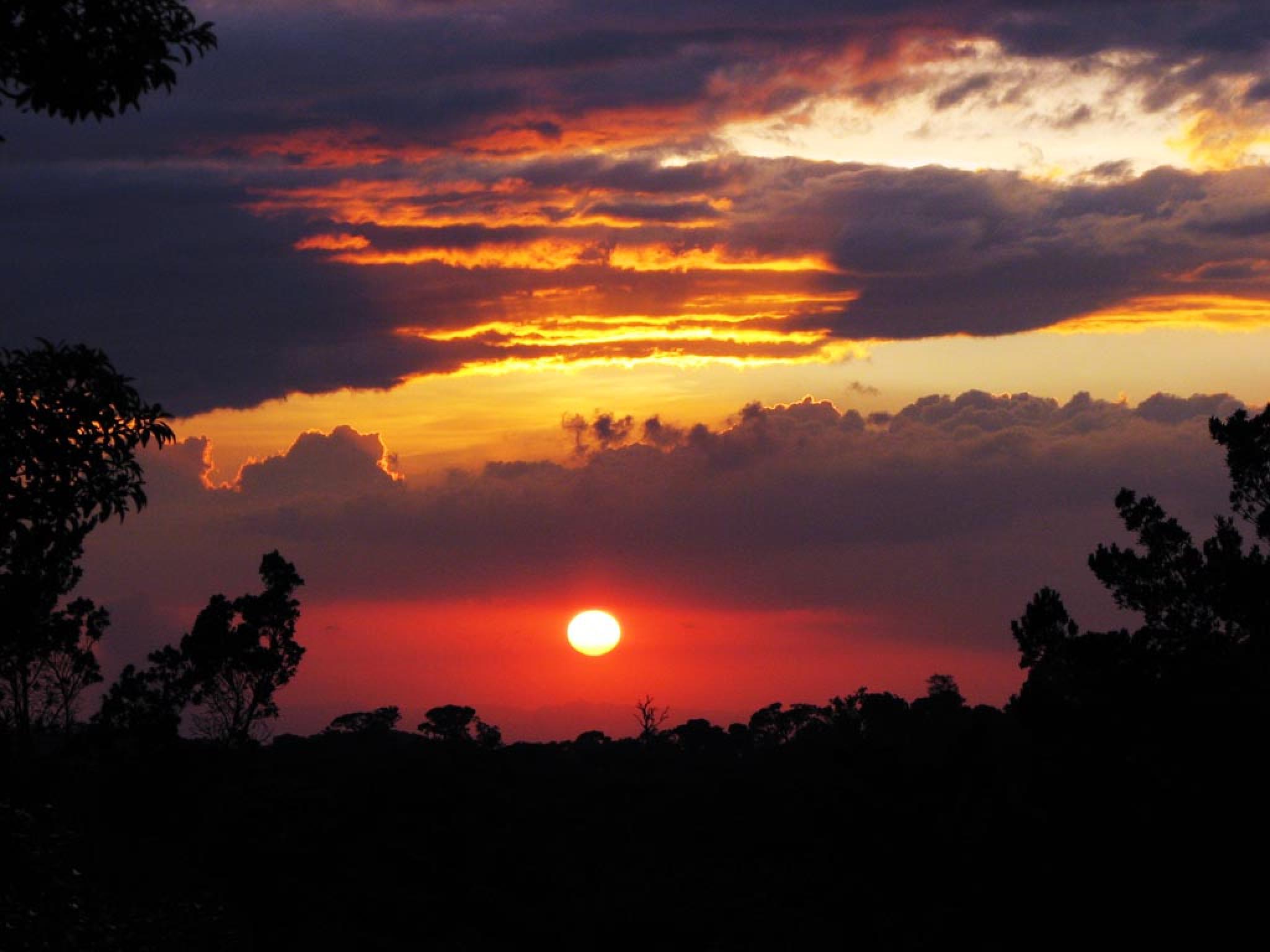 Room rates: $70
178
Anywhere.com