Villas Jinesta
Away from the expensive resorts of Conchal, you will find Villa Jinesta. They offer the same level of service in Playa Brasilito with more unique features and appeal.
Unlike other tourist destinations along this stretch of beach, Playa Brasilito still feels like an authentic pueblo. While the beach pales in comparison to Flamingo and Conchal on each side, this town's beach front soccer pitch, pink-washed churches and low-key atmosphere are a good departure from the other Americanized cities.
At Villas Jinesta, you get the duel experience of Playa Brasiltio and the incredible beaches of Conchal which is only a few minutes' walk away. The hotel's outdoor pool, BBQ facilities, garden and terrace create an atmosphere of relaxation and charm. Bird of Paradise flowers are placed on tables and cabinets all over the hotel and colorful drawings of parrots line the walls.
The hotel is set near the water's edge so the beach is only a few steps away.Family villas and more traditional rooms are available. Villa Superior holds four or five guests while Villa Estandar is more suited for three people. Each villa has a master bedroom and a living room with kitchenette. Balconies in each villa overlook the blue pool and have great views.
The double room is a more traditional hotel room with a large queen bed on the second floor. While it doesn't have a balcony it does have an amazing view of the hotel's garden. The Estudio sleeps five people in a double bed, single bed and pull out sofa. It is perfect for families or groups of friends. The kitchenette, dining and seating areas provide relaxing places to make your hotel room feel like home. Each room is air conditioned, contains a safety deposit box and private bathroom.
Villa Jinesta also offers family friendly dining at their hotel restaurant. The outdoor seating gives diners a chance to absorb the views and environment of Costa Rica.
Facility Amenities
---
Restaurant in Hotel
Free Breakfast
Wireless Internet
Spa Services
Wheelchair Accessible
Swimming Pool
Air Conditioning
Balcony
Cable TV
Fan
Gardens
Hot Water
Private Parking
Facility Amenities
---
Restaurant in Hotel
Free Breakfast
Wireless Internet
Spa Services
Wheelchair Accessible
Swimming Pool
Air Conditioning
Balcony
Cable TV
Fan
Gardens
Hot Water
Private Parking
Check In:
2pm
Check Out:
12pm
Villas Jinesta Accommodations & Rooms
4 Rooms
Filter Rooms
Room Features
1 Queen +1 Single +1 Sofabed
Villas Jinesta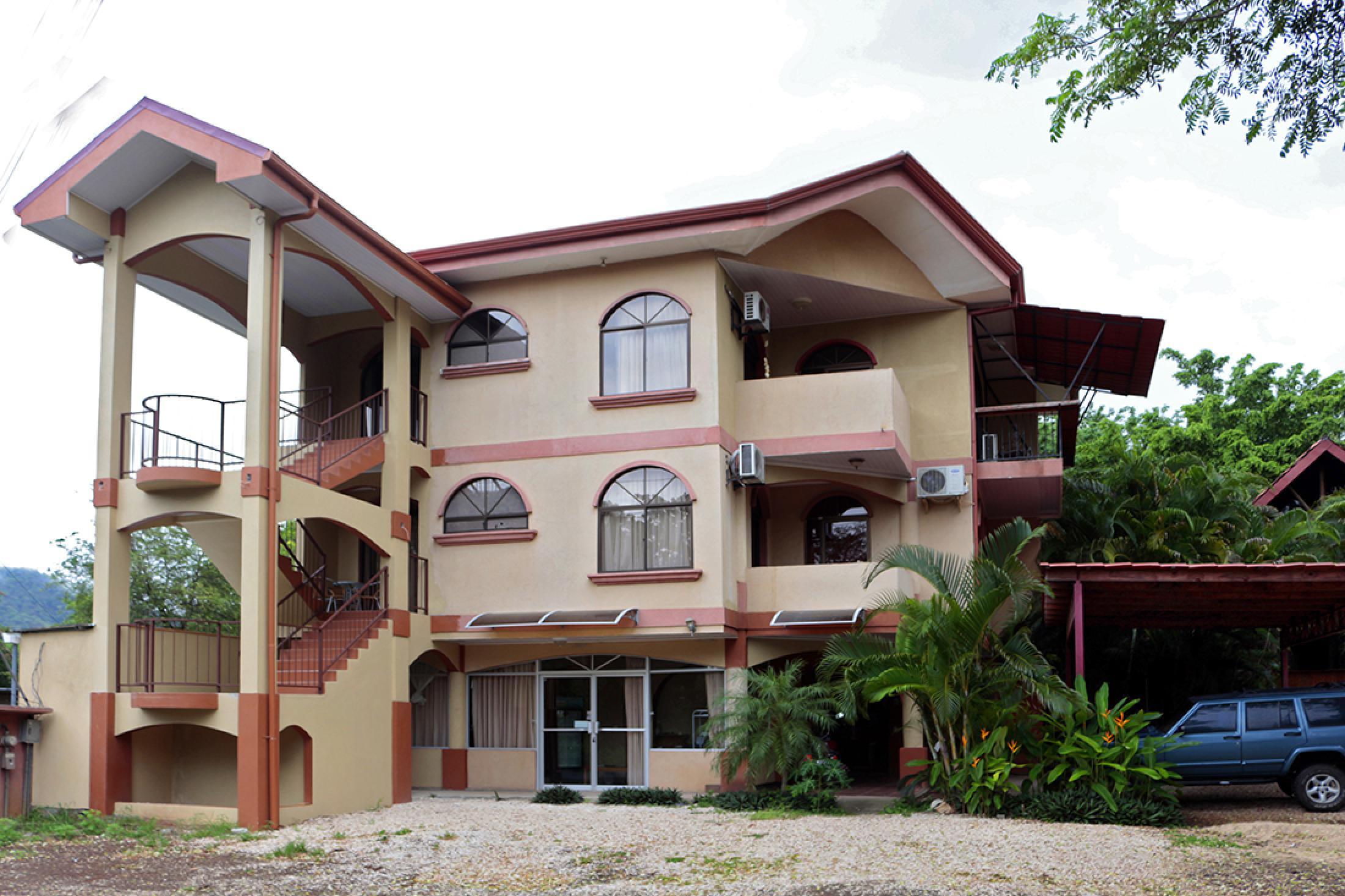 Room rates: $78
1
Anywhere.com