Taj House offers 8 bedrooms, and can easily accommodate 22 guests. This luxury beachfront villa makes it easy to fill your days with the beach and the undeniable beauty of the Costa Rican outdoors.
Featured in:
Beachfront, Vacation Home, Great for Families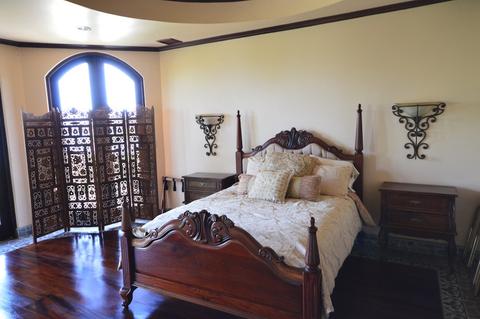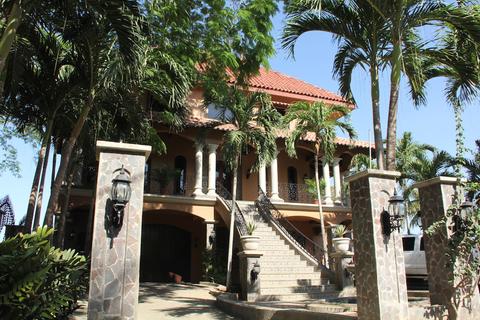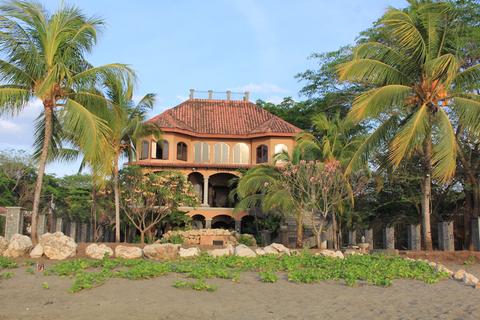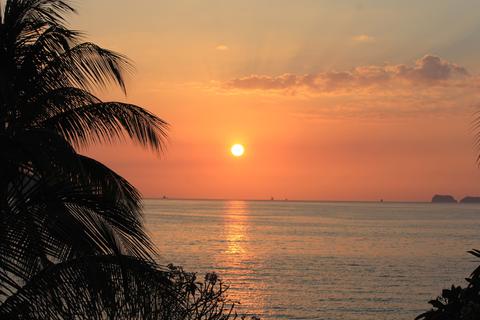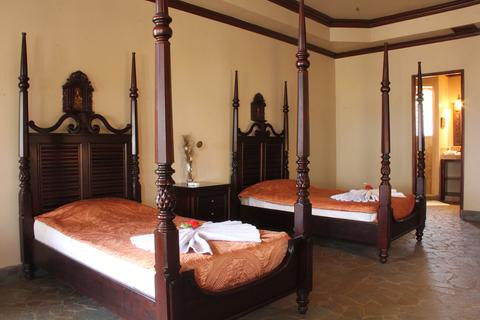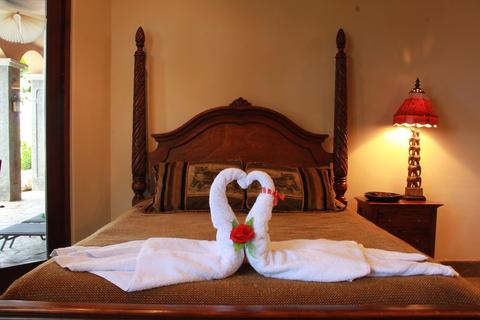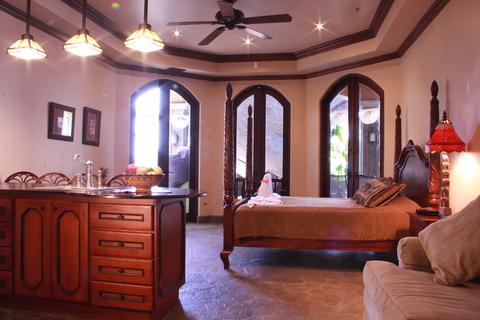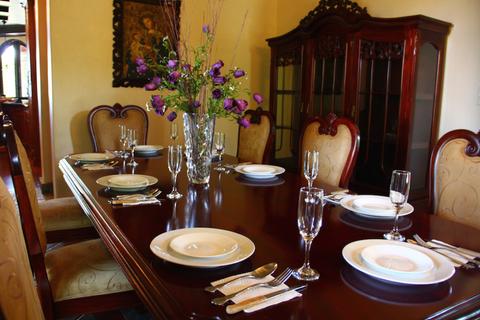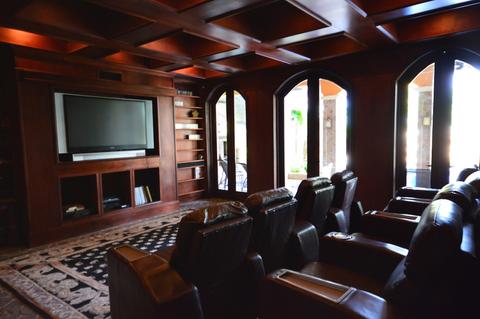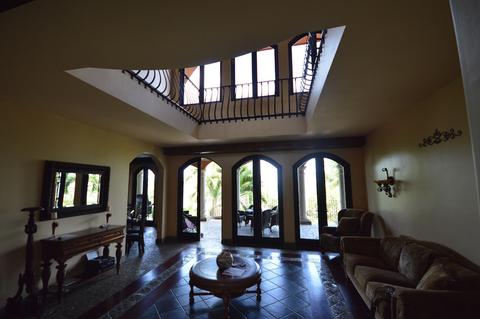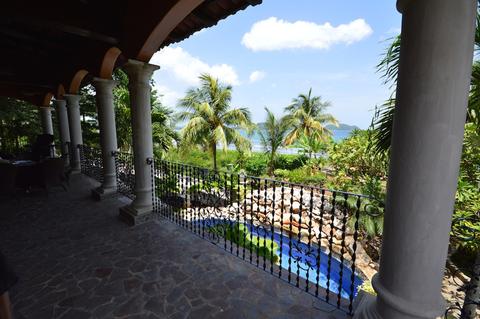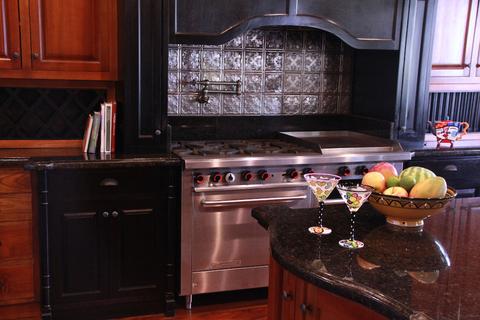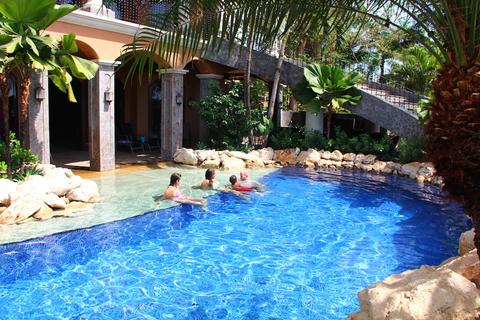 2:00 p.m. check in
12:00 p.m. check out
Swimming Pool
Wireless Internet
Taj House is a 15-minute drive from Tamarindo, one of the most popular beach town destinations in the Guanacaste region. It's even closer to the sandy shores of Playa Brasilito and Puerto Viejo. The villa sits on Flamingo Beach, which is a 10-minute drive from downtown Portero and a short walk from some beachside restaurants. The calm waters of the Portero Bay and Brasilito Bay make it possible to spend your afternoons diving and snorkeling. From Portero you can leave for deep-sea fishing and boating tours. The villa provides guests with kayaks and paddleboards, so you can grab a paddle and see more of the area's beaches. To explore Portero by land, rent one of the local golf carts. Speaking of golf, you can visit the nearby Ranchero Conchal golf course for a round in the sunny Costa Rican weather.
With its wrought iron balconies and red-tiled roof, this villa immerses guests in a classic Spanish design. Both floors have terraces with archways. A private driveway leads to a stone fountain, and an elegant staircase will bring you to the front door. This villa encourages guests to spend as much time as possible admiring the views – there is an outdoor sitting area on the beachfront patio, and a private pool with a view of the ocean.
All of the bedrooms have private bathrooms, and 6 of the bedrooms have en-suite bathrooms. There is also an outdoor shower. One of the guest rooms is a private apartment that you can access separately from the main entrance. There is air conditioning and tile floor throughout the property.
You'll want to spend most of your vacation admiring the scenery, but the villa is also equipped for calm evenings inside. There is a theater room with a 65-inch TV, an antique popcorn maker, and reclining leather seats. Guests can play music using the CD player and the stereo system. You can visit the library to browse the villa's large selection of books, and you can arrange to have a spa services in your house, including massages.
The house has a maid service, and you have the option of a twice-daily chef. You'll have a gourmet kitchen at your disposal, equipped with granite countertops, a gas stove, a refrigerator, an indoor grill, and a microwave. You can arrange to have your refrigerator stocked with groceries. There is a bar and a dining area in the kitchen, as well as a beautiful formal dining area. Guests can wash and dry their clothes in the on-site laundry room.
Staying here guests will have all the amenities they need to keep their belongings safe. There is an alarm system, and safety deposit boxes in every bedroom. There is Wi-Fi throughout the house, and you'll also have access a phone for making local calls.
More Property Amenities
Air Conditioning
Balcony
Beach Access
Cable TV
DVD player in Room
Hot Water
Internet Access
Kitchen
Microwave
Mini Refrigerator
Ocean View
Private Parking
Safe Deposit Box
Telephone
Accommodations
Weekly Eight Bedroom House
Sleeps 16
Air Conditioning
Balcony
Cable TV
Hot Water
Microwave
Safe Deposit Box
Telephone
Wireless Internet
DVD Player
Living Room
Deck
Patio