The Coco Loco Lodge is situated in Puerto Viejo de Limon, a town nestled against Costa Rica's Caribbean Coast. Puerto Viejo is a lively community that has developed amongst some seriously picturesque landscapes and enticing seascapes.
Featured in:
Midrange, Sustainable, Cabins and Villas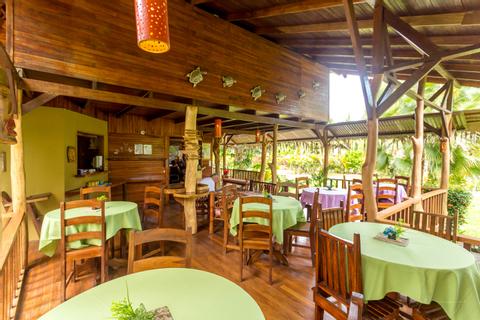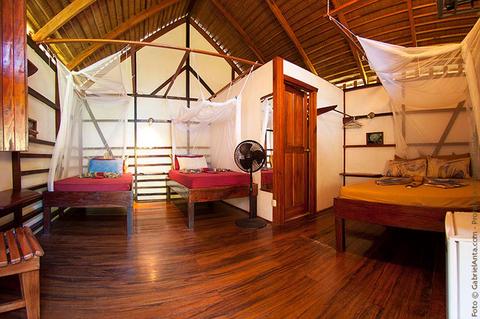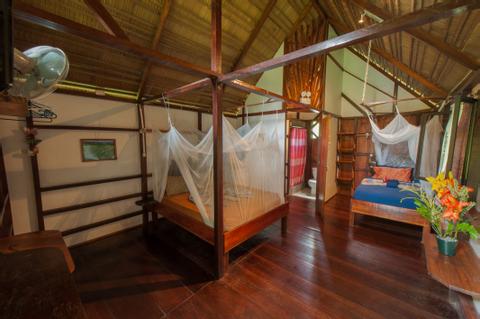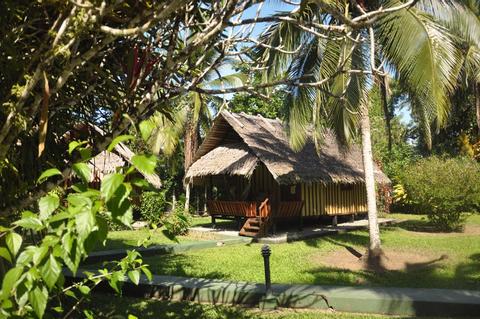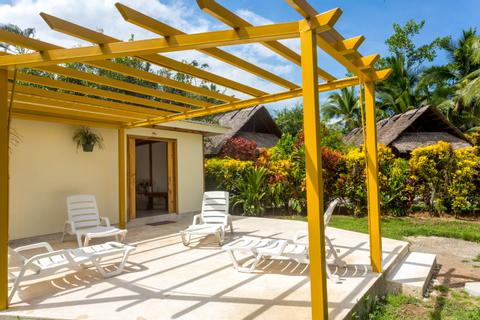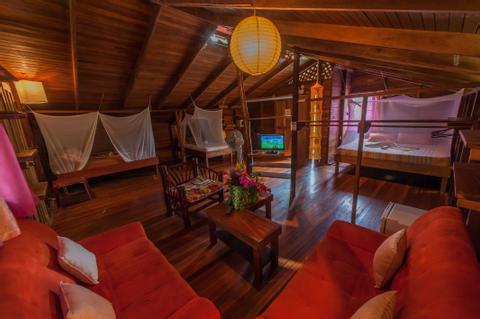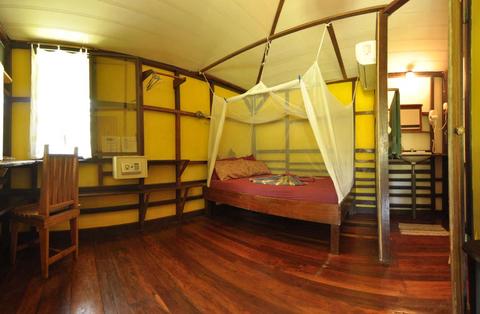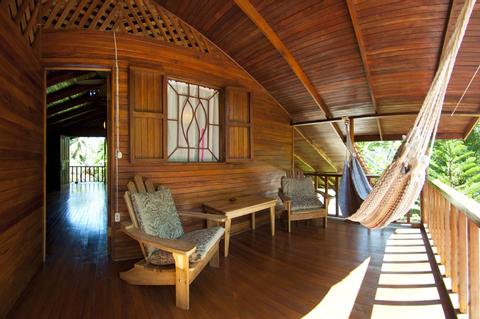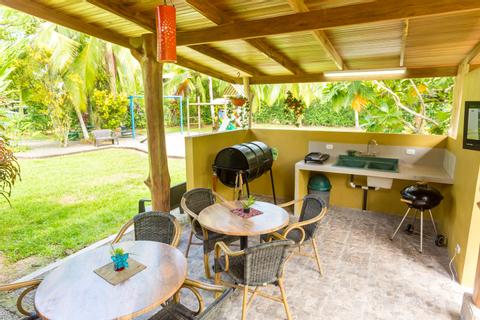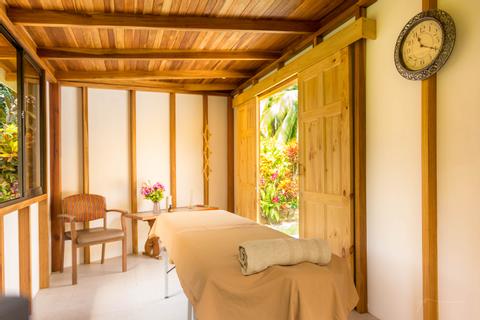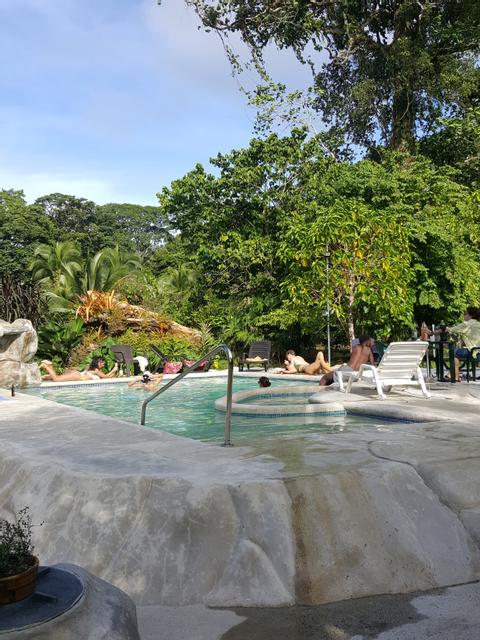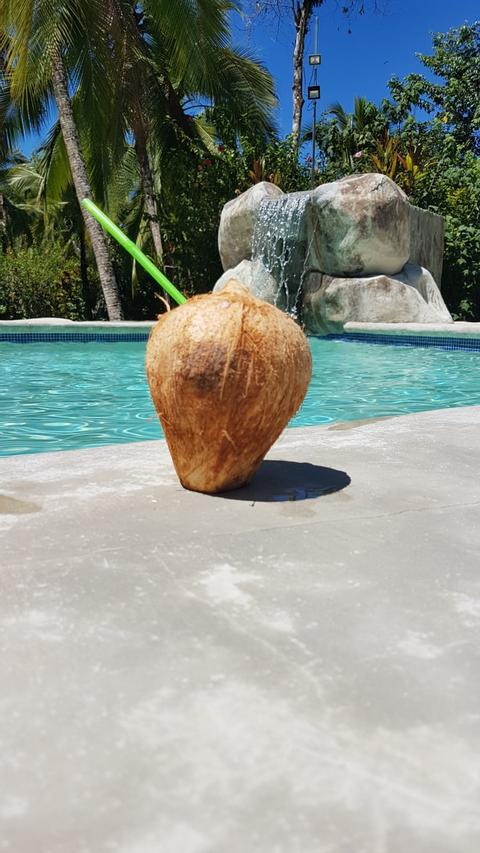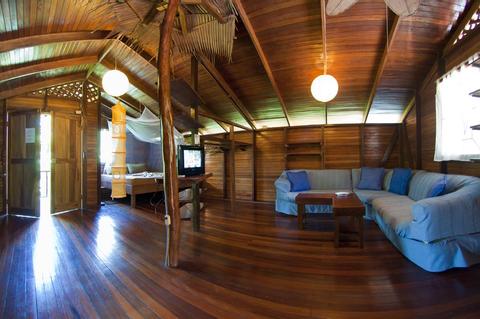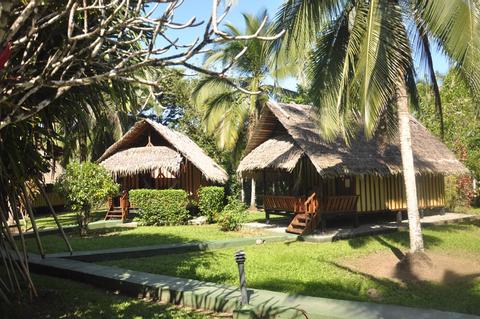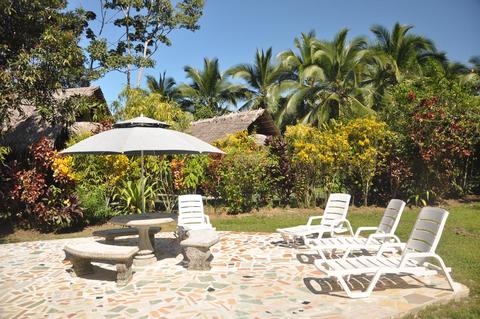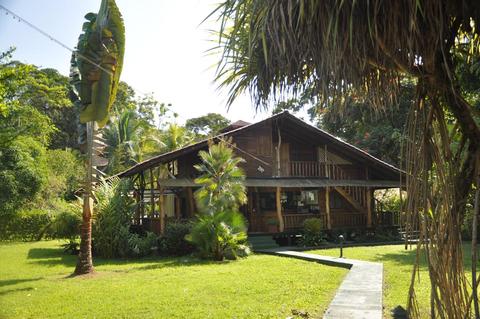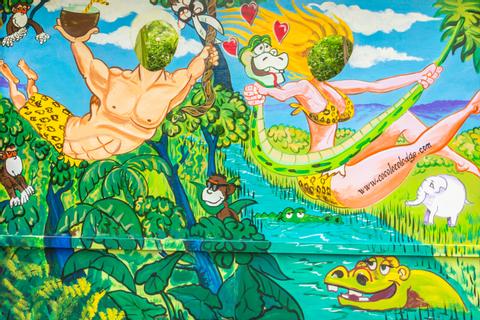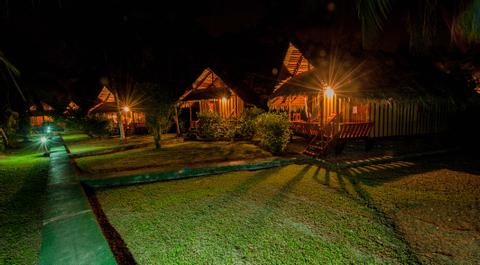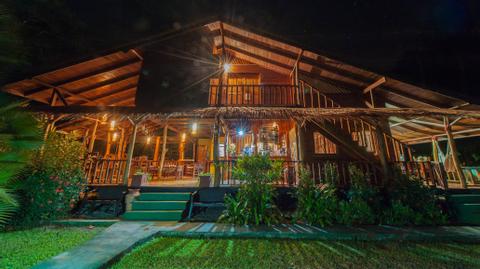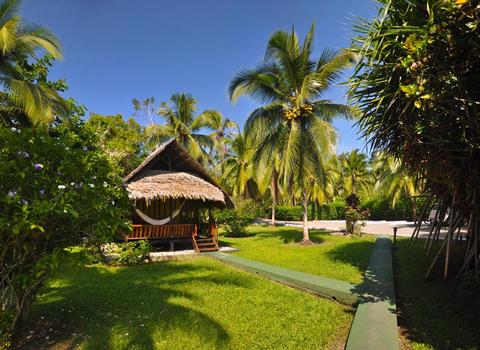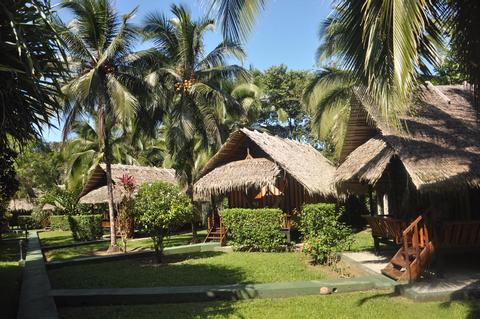 2:00 p.m. check in
12:00 p.m. check out
Restaurant in Hotel
Wireless Internet
Attractions & Sites
Puerto Viejo is the place to be if you're looking for fun and excitement in a laid-back, gorgeous environment. The town itself is becoming quite popular, and understandably so. The community which makes up Puerto Viejo is a hodgepodge of cultures, with Afro-Caribbeans, Europeans, Bribri Indians, and ticos all living peacefully together. Furthermore, indigenous reserves dot the majority of this area, adding a local flavor to the already interesting mix. Still, the draw of the natural environment is as strong, if not stronger, than its cultural pull. The Caribbean Ocean here is clear and renowned for its surfing. Diving, snorkeling, boogie-boarding, and swimming are also popular. The land offers its bounty as well, with the Cahuita National Park only 11 miles (18 km) away. The tourism services are wide ranging here, allowing visitors to hike, ride, or boat as they please. In town, there is an ample amount of restaurants and bars to take care of any bodily desires that may arise.
At only 150 meters from a stunning white-sand beach, the Coco Loco Lodge couldn't have it any better. The hotel property spreads across four acres replete with tropical vegetation, well-manicured grassy areas, and a blossoming garden. The accommodations are well-maintained, Caribbean-style bungalows that are raised from the ground and set amidst a beautiful blooming garden. In fact, guests are invited to pick any fruit they may find hanging from the trees, the most plentiful of which are bananas. The lodge's bungalows come in different sizes, and are capable of sleeping up to four people. All have private bathrooms (with hot water), a porch and hammock, fan, refrigerator, coffee maker, and cable TV. A natural airflow runs through the bungalows, giving them a cool and comfortable atmosphere. Certain bungalows cater to couples and others to groups, the later of which includes one bungalow that has its own kitchen.
Every morning the lodge serves a delicious buffet breakfast prepared in a European style on the main porch. They know that they best way to begin a day is on a full stomach, so guests are invited to eat their fill. For guests who decide to hang around during the day, the lodge offers cold drinks, books, games, and free wireless internet, eliminating any discomfort or boredom that may arise. The Coco Loco Lodge is managed by Austrians and run by a staff that is professional, helpful, and capable of speaking German, English, and Spanish. They can help organize rental cars or scooters, as well as canopy tours, kayaking, surfing, diving, and other exhilarating activities. This lodge has private parking and is regarded as being very safe.
More Property Amenities
Beach Access
Cable TV
Coffee Service
Fan
Gardens
Hammocks
Hot Water
Mini Refrigerator
Private Parking
Safe Deposit Box
Accommodations
Room 4 or 5 With Fridge
Sleeps 2
Air Conditioning
Cable TV
Fan
Hot Water
Mini Refrigerator
Safe Deposit Box
Porch
Medium Bungalow 2 or 3
Sleeps 3
Cable TV
Fan
Hot Water
Safe Deposit Box
Porch
Large Bungalow with Kitchen
Sleeps 4
Air Conditioning
Cable TV
Fan
Hot Water
Safe Deposit Box
Porch
Cable TV
Fan
Hot Water
Safe Deposit Box
Porch
Feedback from Travelers
We stayed in the room above the main reception. Beautiful views from the balcony and a hammock and comfy chairs made it a great place to relax. Very close to the town amenities and a short walk to the beach.
Beautiful lodge, comfortable bungalow. Close the little city, near banks, supermarkets, beaches, lots of restaurants. Very nice veranda whit hammock where we could stay to drink and relax peacefully
Similar Hotels