Geckoes Lodge offers luxury accommodations, set in the peace of the Costa Rican jungle. Bungalows here are secluded enough to feel private, but are only a short distance from the area's most popular attractions.
Featured in:
Honeymoon, Midrange, Cabins and Villas, Great for Families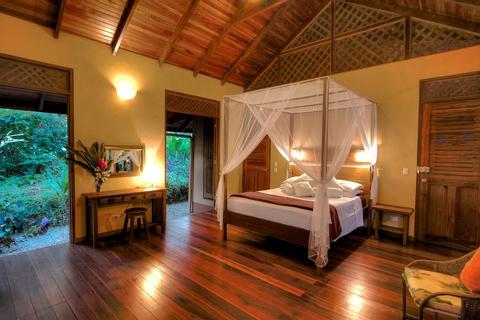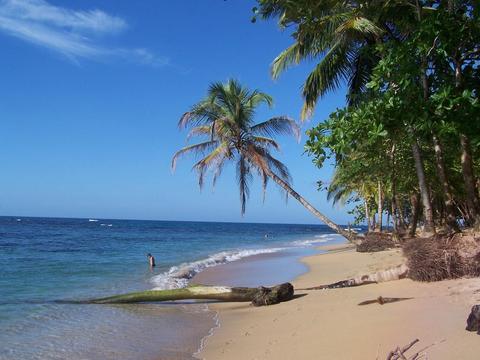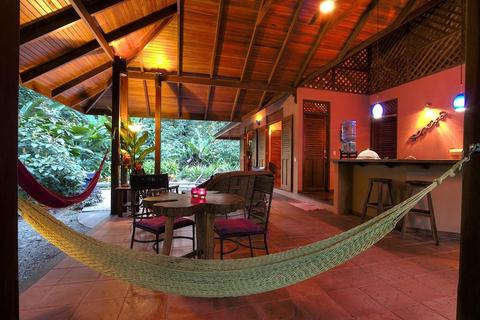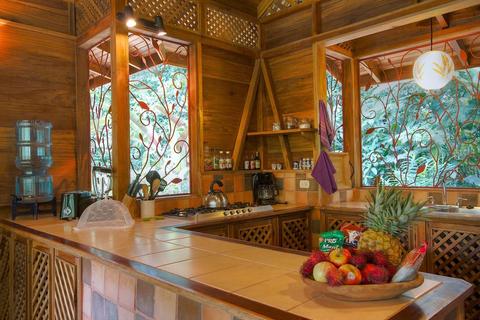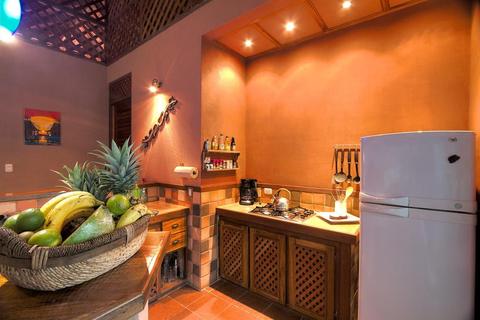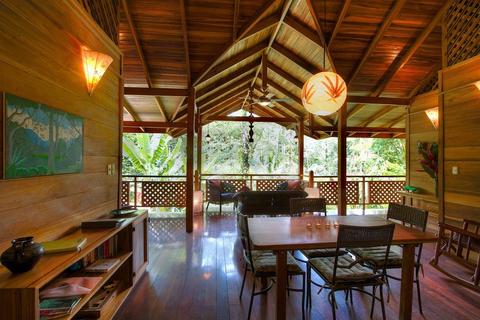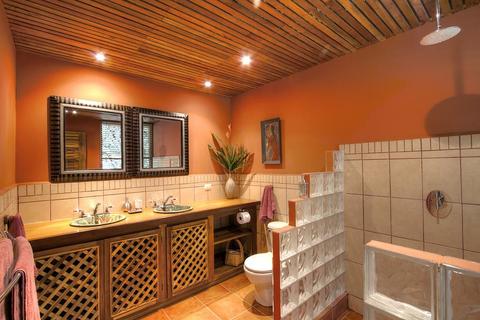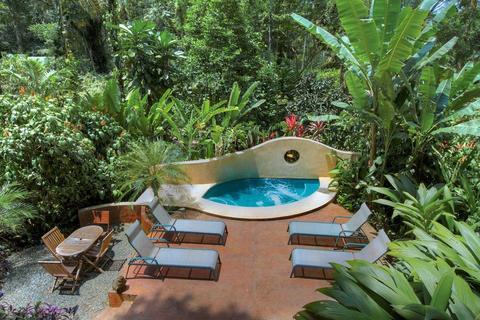 2:00 p.m. check in
12:00 p.m. check out
Swimming Pool
Wireless Internet
Attractions & Sites
Make a point to get to as many beaches as you can during your stay. There are a lovely variety of beaches in the area, all within a 15-minute drive from the lodge. It is a 15-minute walk to the nearest beach, Playa Cocles. Playa Cocles is a popular beach for beginner surfers – why not sign up for lessons? Venture a little further to Playa Chiquita for snorkeling at a reef, and make a stop at Playa Negra to soak up the sun on a stretch of black sand. You should also take a short drive to the Parada Jaguar Rescue Center. Besides jaguars, you can see sloths, ocelots, monkeys, snakes, lizards, and many other denizens of the jungle you might not get to spot in the wild.
Geckoes Lodge offers accommodations in the form of two different bungalows. Casa del Bosque can host two guests, and Casa Bromelia can accommodate four. Each of these guesthouses has an open floor plan, to let in jungle breezes and encourage cross ventilation. Ceiling fans also help keep these houses a pleasant temperature. Indoors, easy chairs and a dining area give you plenty of room to feel at home. Polished wood and natural lighting make the space feel like a natural fit for its jungle setting. The 5-days per week housekeeping service keeps the whole space feeling fresh.
Outside, each house has its own small pool, surrounded by lounge chairs. You'll also find a barbecue grill, and an outdoor dining area. On the patio, you'll have hammocks to doze in between trips to the beach.
Bedrooms are outfitted with four-poster, queen-sized beds. Guests can set up their laptops on the spacious writing desks, and store their valuables in the safety deposit box located in the dressing room. Almost everywhere in your house you'll have a view of your jungle surroundings – even in the shower! Both houses have spacious bathrooms.
Feel free to use the mobile phone that comes with the house. Your house comes with a complete kitchen, but plan to visit the area restaurants. Many of the restaurants have international cuisine, as well as traditional Costa Rican favorites.
Geckoes Lodge, Guanacaste, Playa Cocles, Playa Negra, Playa Chiquita, Parada Jaguar Rescue Center, Casa del Bosque, Casa Bromelia
More Property Amenities
Balcony
Gardens
Hammocks
Hot Water
Kitchen
Safe Deposit Box
Telephone
Accommodations
Hot Water
Safe Deposit Box
Wireless Internet
Living Room
Hot Water
Safe Deposit Box
Wireless Internet
Living Room
Feedback from Travelers
We loved it here. Secluded with assistance as needed. They gave us a local phone to call for taxis. Our only complaint was how far off the main road, for anyone who'd like to be a little closer to restaurants and the beach.