Kaya's Place is a rustic lodge located in Puerto Viejo, a town along the Caribbean Coast of Costa Rica. Puerto Viejo is renowned for its beauty, chilled-out atmosphere, and abundance of activities.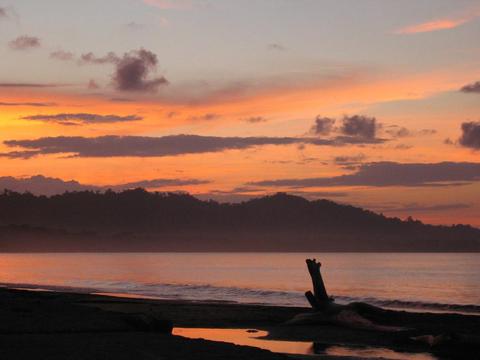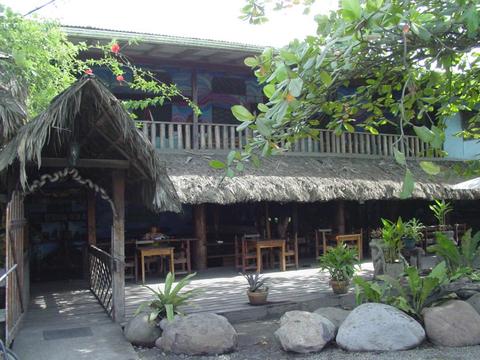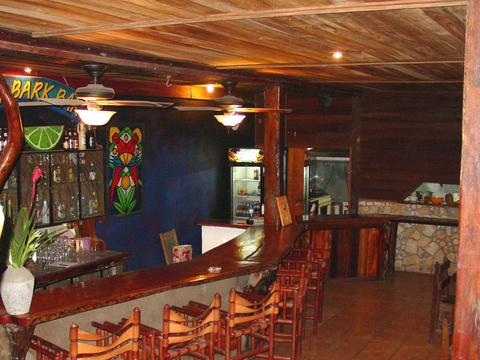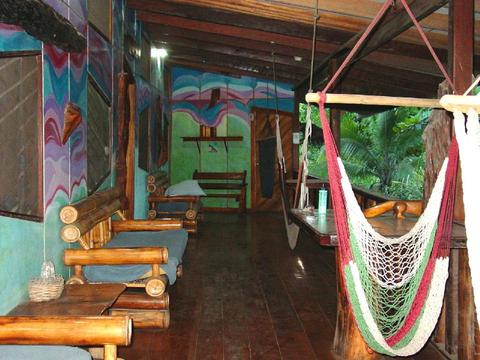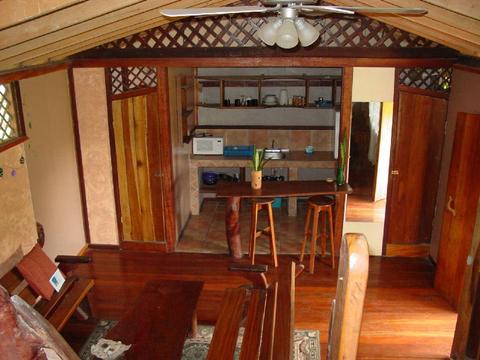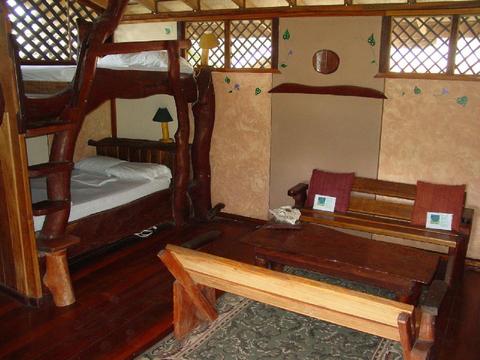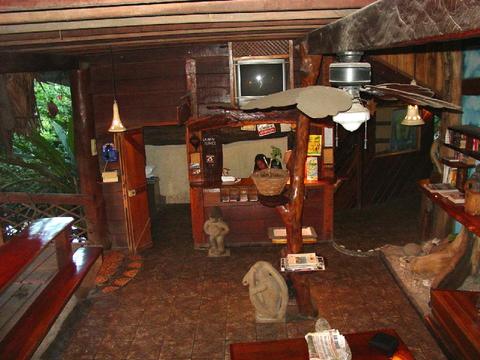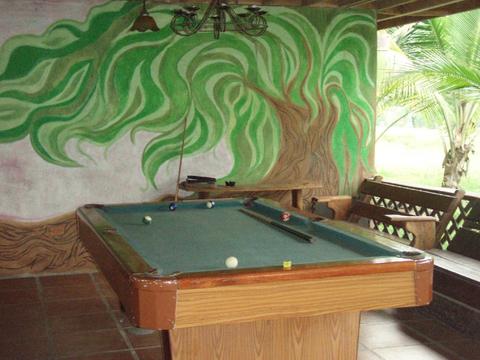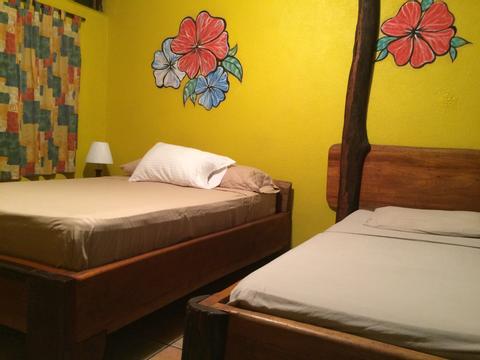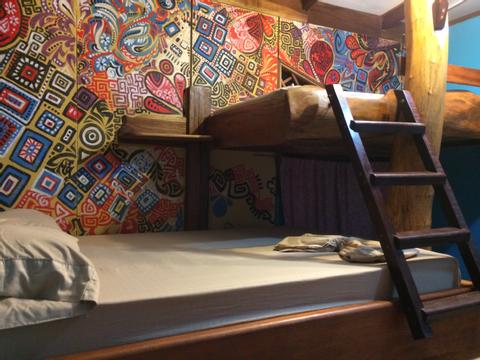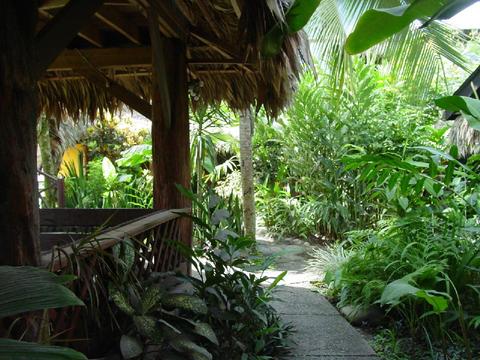 2:30 p.m. check in
12:00 p.m. check out
Restaurant in Hotel
The town of Puerto Viejo is a melting pot of cultures, with everything from European to Jamaican to Canadian represented in some form or fashion. Quaint and friendly, this beachside community thrives with an assortment of cabinas, cantinas, restaurants and craft stands that line the shore. The nightlife is rumored to be stellar, with live bands playing reggae and calypso music into the wee hours of the morning. Dancing and drinking naturally follow course during parties like these, as does a siesta on the beach the next day. The beaches are varied, offering both white and black sand, and meet a Caribbean Ocean which is good for both swimming and surfing. In fact, it has some of the best surfing on the Caribbean Coast, and some say, in all of Costa Rica. Here, the jungle meets the coast, dense with plants and animals, and abundant with color. Tour operators throughout town offer assistance with a variety of activities, including canopy tours, river rafting, diving, and fishing.
Kaya's Place is a 26-room lodge situated on the stunning Playa Negra. With the sound of waves crashing consistently in the background, the atmosphere here is soothing and tranquil. The lodge is built in an Afro-Caribbean rustic style, constructed from local materials and designed with local artwork. This combination makes for a place that is comfortable, peaceful, and unique. There are many places to relax and kick back throughout the hotel, the best of which is perhaps the large upper deck, a spot lined with hammocks, sofas, and a killer view of the ocean. The hotel gardens cover the grounds with blooming plants and flowers and include a covered sitting area that presents some wonderful bird-watching opportunities. The rooms are varied and unique, with high ceilings and gorgeous hand-carved furniture dotting the interior. There are both shared and private bathroom options, and porches that face either the ocean or the garden. Additionally, Kaya's Place runs its own restaurant, which serves up tasty food and an unbeatable ocean view. The lodge is also a proud member of the Rainforest Alliance, which helps to protect local ecosystems and the wildlife and people that depend on them. Calm, comfortable, and beautiful, Kaya's Place is undoubtedly a good spot to hunker down for a few days and take in Puerto Viejo.
More Property Amenities
Balcony
Bar
Beach Access
Fan
Gardens
Hammocks
Hot Water
Ocean View
Accommodations
Standard w/Shared Bathroom
Sleeps 4
Standard w/Private Bathroom
Sleeps 4
Private Cabin
Sleeps 9
Bedrooms:2,
9 Single beds
Balcony
Fan
Living Room
Porch
King Size Tree Room
Sleeps 2
Air Conditioning
Fan
Hot Water
Porch
Air Conditioning
Fan
Hot Water
Porch
Balcony
Fan
Hot Water
Living Room
Feedback from Travelers
Great place. Quiet and still close to town.