Samasati Retreat and Rainforest Sanctuary is in the gorgeous setting of the South Caribbean, embedded in 250 acres (101 ha) of lush virgin rain forest overlooking the ocean. This sustainable hotel offers a romantic, tranquil sanctuary for travelers who love to explore nature, seek out adventure, and practice yoga.
Featured in:
Eco Lodges, Hilltop, Yoga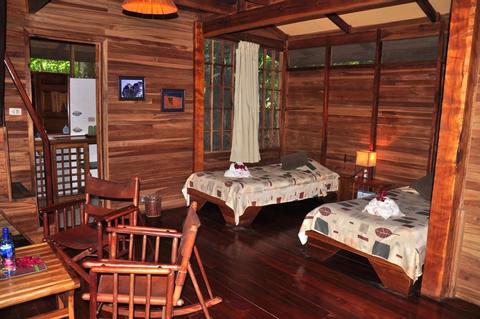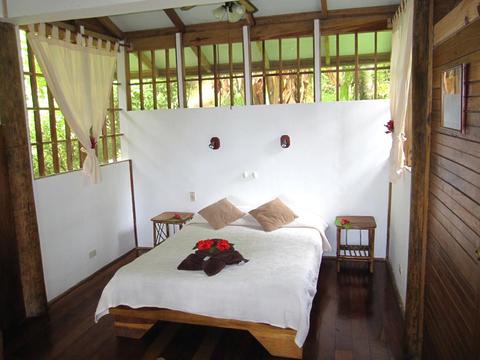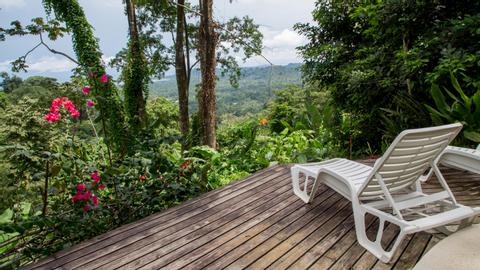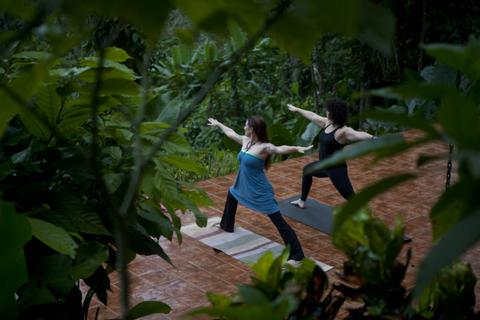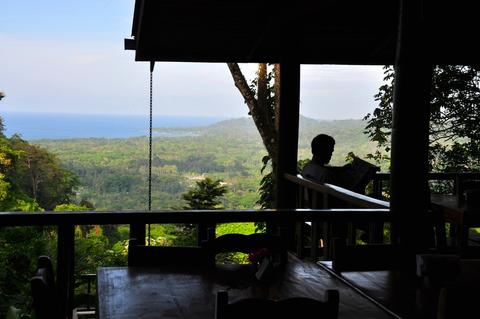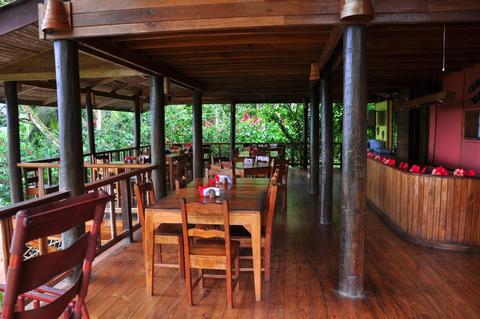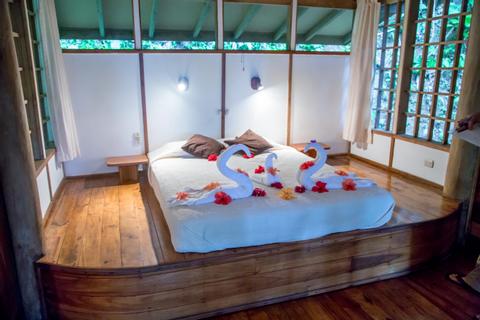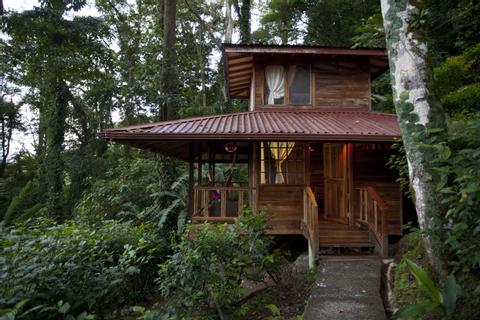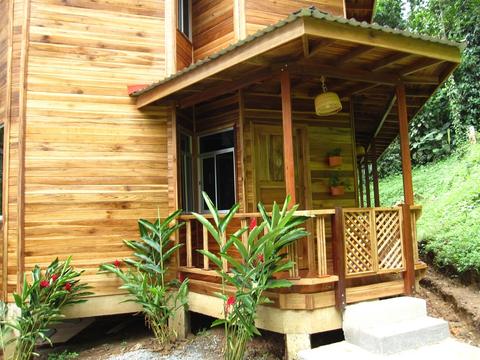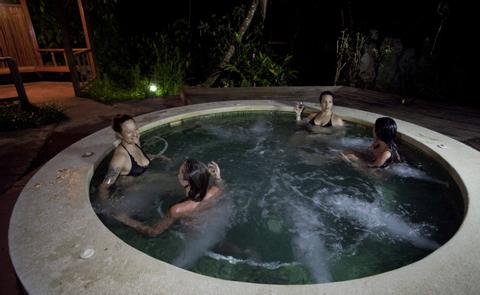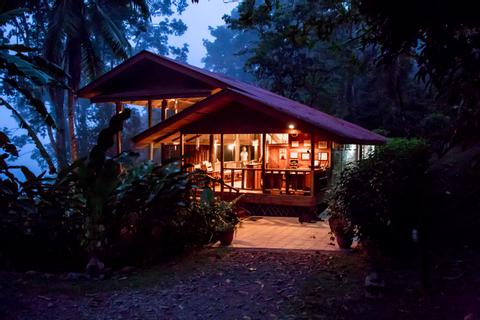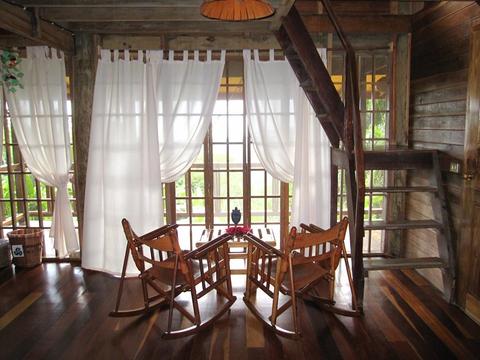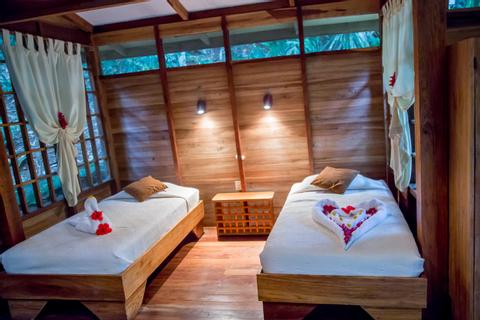 2:00 p.m. check in
12:00 p.m. check out
Free Breakfast
Restaurant in Hotel
Spa Services
Wireless Internet
Samasati is a private, protected, gated community and hotel built with passionate ideals of low impact tourism on the environment and local culture. Charming Lodges and Bungalows, made of exceptional polished woods, maximize interaction with the incredible biodiversity including lush gardens, tropical jungle, monkeys, toucans, and rare butterflies.
The resort features invigorating yoga, massage, and meditation as its central activities. Guests can experience meditation retreats offering a diverse set of yogic practices and styles amidst the cathartic natural surroundings.
Yoga, combined with options of deep tissue or Swedish Massage, Indian Head Massage, Therapeutic Massage, Reiki, and Reflexology provide long lasting health benefits and spiritual gains in the mind and body. Yoga teacher training is also available throughout the year.
Samasati offers a variety of easily accessible and available tours and activities for guests. A shuttle will take you on any number of exciting adventures. Tours and activities in the South Caribbean area include exploring nearby beautiful beaches and national parks, rain forest canopy tours, surfing lessons, Cacao trail park tour, bio reserve tour, bird watching,
Cahuita National Park indigenous reserves tour, shaman's tour, waterfall trekking, sea and river kayaking, horseback riding at the beach, and white water rafting.
Buffet-style vegetarian meals are served at the on sight restaurant. Fresh caught fish, local fruits, and chocolate from nearby cacao plantations are all part a wide variety of delicious foods available.
More Property Amenities
Balcony
Gardens
Hammocks
Hot Water
Jacuzzi
Jungle View
Massage
Ocean View
Private Parking
Yoga Lessons
Accommodations
Fan
Safe Deposit Box
Wireless Internet
Porch
Guest House Room (shared bathroom)
Sleeps 2
Similar Hotels