Villas Allen
Villas Allen offers guests homey casas that are outfitted with kitchens and spacious rooms. These accommodations are a short distance from everything that Puerto Viejo has to offer. Family villas can accommodate 3 to 6 guests, and junior casas are ideally suited for couples.
Staying here you'll be a short distance from several beaches, and you'll have a long menu of beach activities to choose from. Get a guide to show you the best spots for surfing, scuba diving, and snorkeling. Visit the surrounding trails to hike through the wilds of the Caribbean, and bring a camera so you can document all the rare species you'll spot on your expedition. While you're in the area, be sure to make the 20-minute drive to the Gandoca-Manzanillo National Wildlife Refuge. This park is home to rare mangrove forests and palm swamps, although humans usually make a beeline for the white-sand beaches. This wildlife refuge is known for its excellent opportunities for birding, as well as its populations of manatees, sea turtles, and tapirs.
Gardens surround Villas Allen's outdoor pool and flourish with showy, tropical plants. Native animals live in these gardens, including sloths, tropical birds, frogs, and butterflies. You can unwind at the hotel's pristine pool, or take a 5-minute walk to the quiet Caribbean beach of Playa Negra. Don't bring baggage with you to the beach – each villa comes with a safety deposit box, so you can leave your valuables behind.
Guests have the option of staying in larger family villas, which are equipped for 3 to 6 guests, or they can reserve a junior villa for two people. Junior villas are popular for honeymooners and come with the option of a Jacuzzi. The spaces here are simply decorated, and designed to make you feel completely at home. Floor-to-ceiling windows and sliding doors let in sunshine and tropical breezes.
Every villa has its own bathroom with hot water. You'll stay cool under the fans, and there's a cable TV if you want to decompress after a busy day. When you're in the communal areas of the hotel, you can access the free Wi-Fi.
Each of the villas also comes with a kitchen. You can make meals here with the equipment provided, including a mini-refrigerator, a coffee maker, a microwave, a rice cooker, and utensils. Villas Allen is also just a 20-minutes walk (or a 5-minutes drive) from downtown Puerto Viejo and its a wide selection of restaurants.
Facility Amenities
---
Restaurant in Hotel
Free Breakfast
Wireless Internet
Spa Services
Wheelchair Accessible
Swimming Pool
Cable TV
Coffee Service
Fan
Gardens
Hot Water
Internet Access
Kitchen
Microwave
Private Parking
Safe Deposit Box
Telephone
Facility Amenities
---
Restaurant in Hotel
Free Breakfast
Wireless Internet
Spa Services
Wheelchair Accessible
Swimming Pool
Cable TV
Coffee Service
Fan
Gardens
Hot Water
Internet Access
Kitchen
Microwave
Private Parking
Safe Deposit Box
Telephone
Check In:
2pm
Check Out:
12pm
Villas Allen Accommodations & Rooms
4 Rooms
Filter Rooms
Room Features
Villas Junior with Balcony
1 Double
Villas Junior with Jacuzzi
1 Double
Villas Allen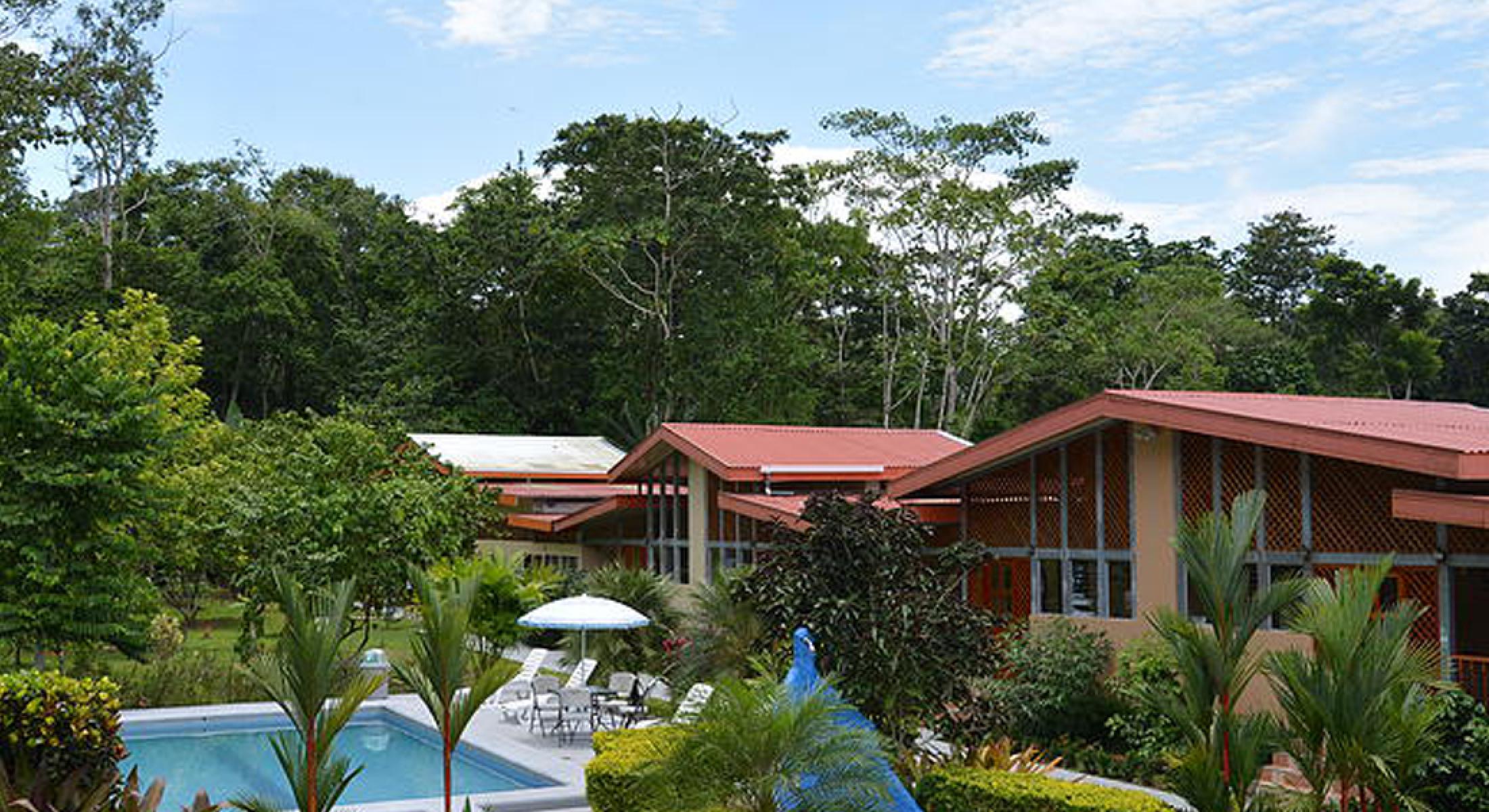 Room rates: $70
Anywhere.com