The Sarapiqui Neotropical Center is located in the Sarapiqui river valley, in the northeastern region of the country, just two hours from San Jose. This area is steadfastly becoming an important ecotourism destination. The region is known for its lush, thick rainforests, wildlife, nature reserves and white water rafting on the Sarapiqui River. The Tirimbina reserve is just on the edge of the property, boasting three hundred and fifty hectares of stunning rainforest.
Featured in:
Midrange, Sustainable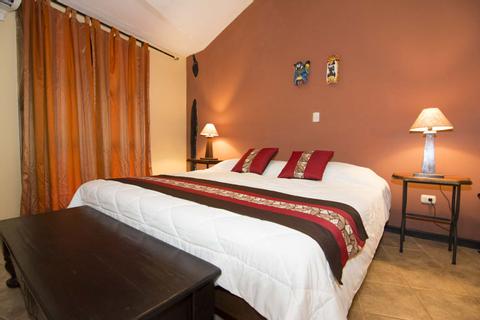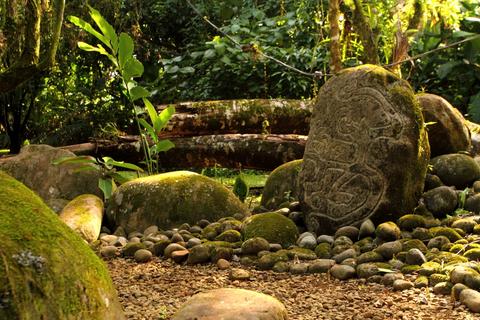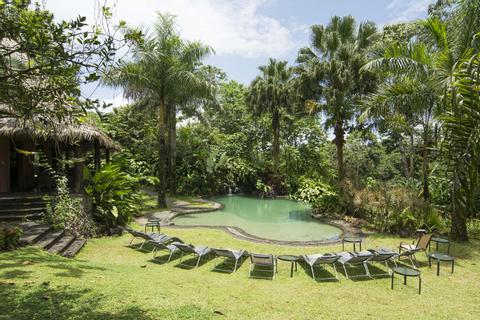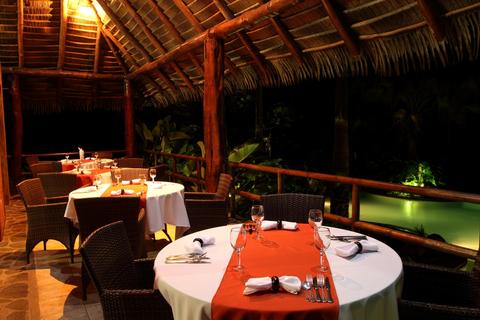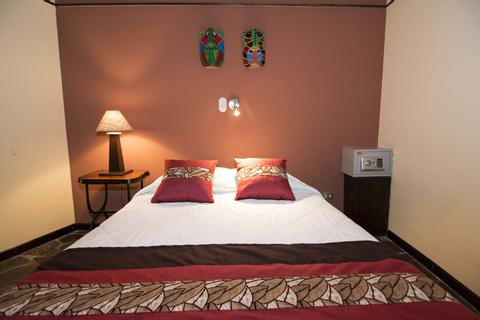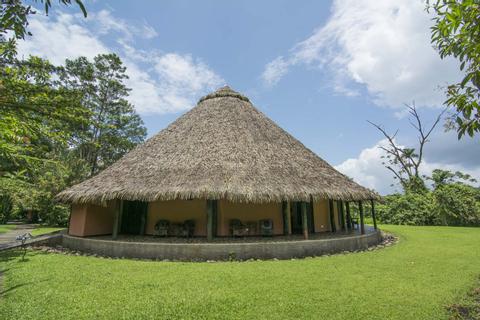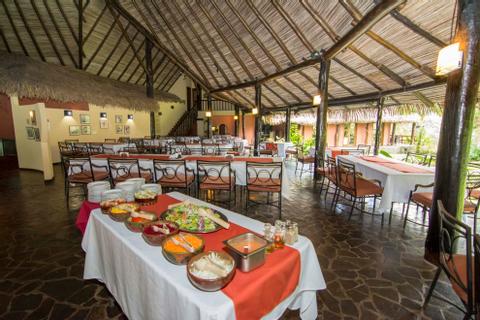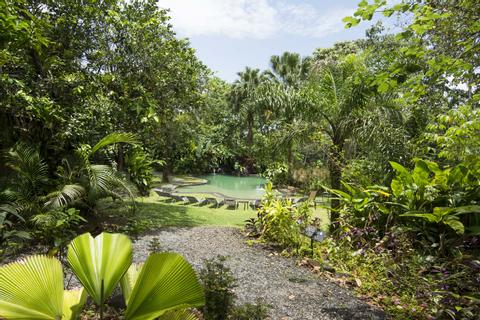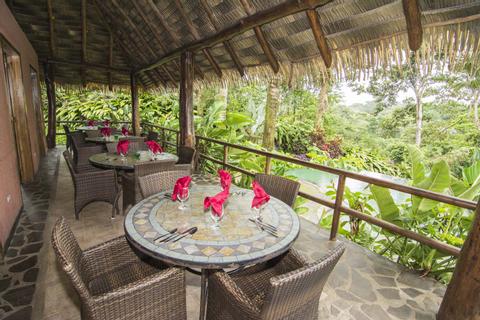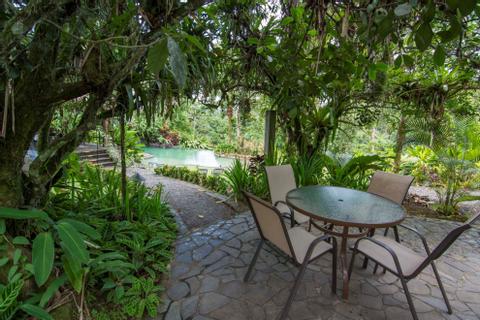 2:00 p.m. check in
12:00 p.m. check out
Swimming Pool
Wireless Internet
Restaurant in Hotel
– Some rooms feature –
Wheelchair Accesibility
The Sarapiqui Neotropical Center is owned by a Belgian non-profit conservation association.
The architecture of the eco-lodge is modeled after a 15th century pre-Colombian village, with four palenque units which are circular structures with large palm thatched roofs, and one central unit with a lobby, restaurant, bar, shop and guest rooms. The rooms are located amidst lush gardens and orchards, with covered walkways. Guest units come complete with a covered terrace, fans, a bathroom, telephone and even internet connection.
Dining is certainly a treat at this lodge. The restaurant features local and vegetarian cuisine, using fresh fruits and vegetables from their gardens and orchards as well as edible flowers. Another special feature of the Neotropical center is that it uses solar-energy and ecological water treatment systems. This is a truly delightful and unique experience, encompassing education, visual beauty and delightful tastes.
More Property Amenities
Hot Water
Kids Pool
Cable TV
Coffee Service
Safe Deposit Box
Jungle View
Laundry Service
Conference Rooms
Private Parking
Fan
Internet Access
Hiking Trails
Hair Dryer
Room Service
Telephone
Babysitter
Gardens
Bar
Handicap Accessible
Massage
Breakfast Available
Accommodations
Fan
Hair Dryer
Hot Water
Safe Deposit Box
Telephone
Wireless Internet
Wheelchair Accessible
Porch
Feedback from Travelers
We learnt so much in that place. The nicest part of our stay in Costa Rica!
Similar Hotels