Puerblo del Mar offers guests 2 bedrooms and 1.5 bathrooms in a fully furnished condo, located a short distance from Tamarindo's main attractions. Staying here you'll get a real taste of life in Costa Rica, and what it's like to have your very own slice of pura vida.
Featured in:
Great for Families, Vacation Home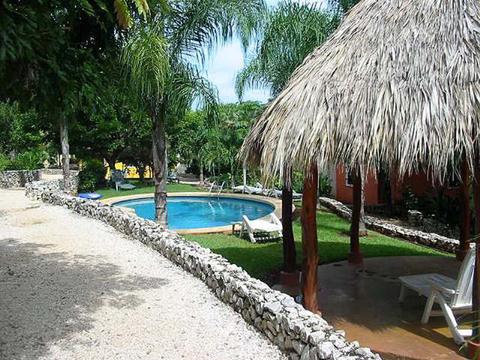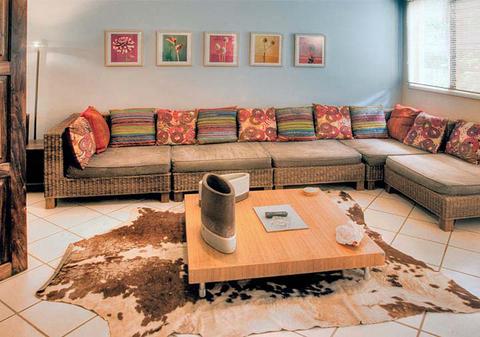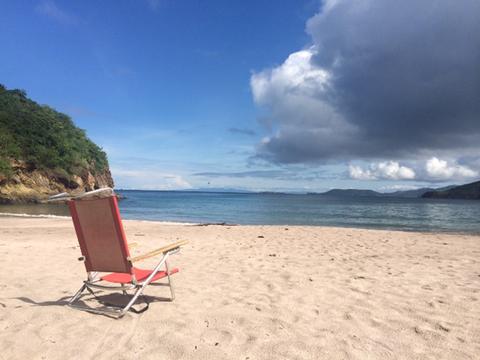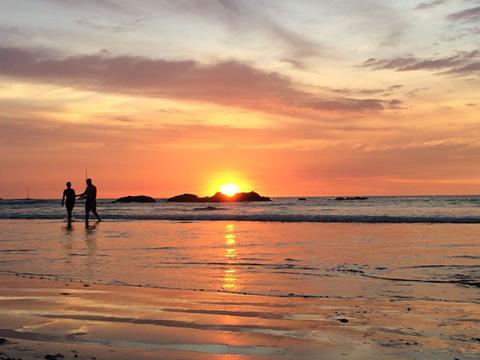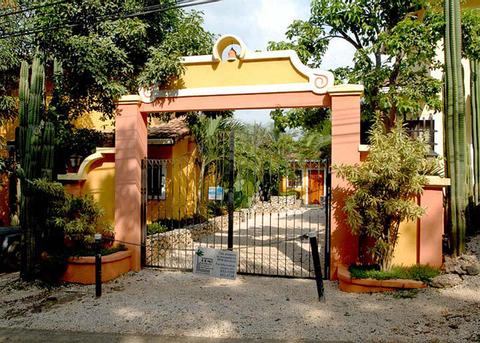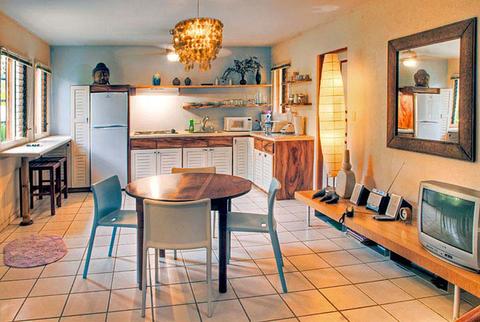 3:00 p.m. check in
10:00 a.m. check out
The small town of Tamarindo has a reputation for having a wide variety of friendly hangouts. From the condo you can walk to downtown Tamarindo's restaurants and bars in just 10 minutes. Walk just a few blocks from the condo to get to the beach, which is one of Costa Rica's main hotspots for surfing. The waves here are accessible to novice surfers, and it's also a good place to swim. For a daytrip, visit the Las Baulas National Park, located directly north of Tamarindo. This park's main beach, Playa Grande, is well known as a nesting ground for leatherback sea turtles. These turtles nest between October and March, and visitors are allowed to watch from a distance as these enormous sea turtles come ashore and lay their eggs. This park also has many miles of trail through mangrove swamps, which are home to rare waterfowl, crabs, caimans, and crocodiles.
This condo has a master bedroom with a queen bed and a smaller bedroom with two double beds. Air conditioning keeps the bedrooms a comfortable temperature, while ceiling fans cool off the downstairs area. There is a maid service to keep everything as tidy as when you arrived.
Guests can prepare meals in the small kitchen. It includes a coffee maker, a stove, a microwave, a refrigerator, and basic kitchen equipment. You can eat your meals at the kitchen's small dining table.
As a guest at this property you'll have access to the condo's pool as well as the fitness center. Palm trees and a seating area under a thatched roof make the pool are feel tropical and beachy. It's also nearby a golf course and tennis courts.
This condo has colorful Spanish style, with a terra cotta tile roof. The inside is bright and sunny, with a neat-and-tidy bohemian style. In the living room you'll find a large couch with enough room for everyone to spread out in front of the large, cable TV. Throughout the condo you'll enjoy high-speed Wi-Fi.
More Property Amenities
Air Conditioning
Cable TV
Fan
Hot Water
Internet Access
Kitchen
Microwave
Telephone
Accommodations
Two Bedroom Condo #4
Sleeps 4
Air Conditioning
Cable TV
Fan
Hot Water
Microwave
Telephone
DVD Player
Living Room
Dining Room
Similar Hotels