Casa Maritza y Roger
For an escape from the hustle and bustle of Cuba, settle in with Maritza and Roger.
In the quiet neighborhood of Santos Suarez you will find Casa Maritza y Roger. This three-bedroom apartment is rented without cohabitation with the owners. Each bedroom has a private bathroom and is air conditioned. The TV room and fully equipped kitchen are both available at your disposal. The terrace is perfect for those beautiful Cuban nights where you can
hear the crickets chirping. In this residential neighborhood you are very close to the Lacret Avenue but a bit far from downtown. However taxis are easily available to take you to any desired destination. Nearby you will find the Theatre, the Spanish ballet company and the Siete Leguas restaurant. Breakfast is included.
Facility Amenities
---
Restaurant in Hotel
Free Breakfast
Wireless Internet
Spa Services
Wheelchair Accessible
Swimming Pool
Air Conditioning
Cable TV
Hot Water
Kitchen
Private Parking
Facility Amenities
---
Restaurant in Hotel
Free Breakfast
Wireless Internet
Spa Services
Wheelchair Accessible
Swimming Pool
Air Conditioning
Cable TV
Hot Water
Kitchen
Private Parking
Check In:
2pm
Check Out:
12pm
Casa Maritza y Roger Accommodations & Rooms
1 Room
Air Conditioning
Hot Water
Living Room
Casa Maritza y Roger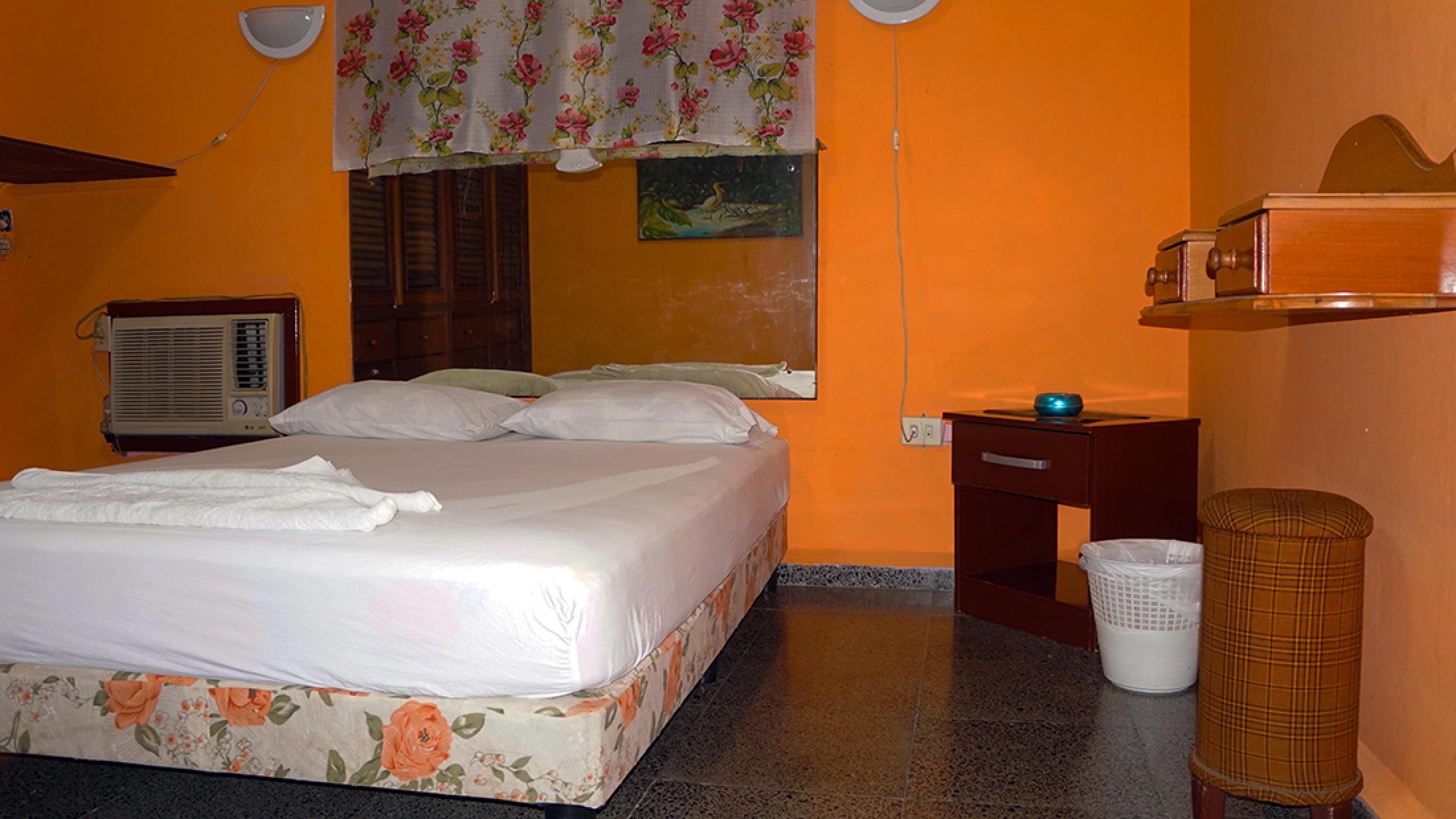 Room rates: $65
Anywhere.com