Casa Amanda
Casa Amanda's pink décor and picturesque location make it a unique and accessible hostel for those traveling through Camaguey
Down an alley covered in murals and street art is Casa Amanda. The pastel pink walls and heart shaped headboards give the hostel a girly appearance upon first entering the upstairs hostel. However, its location in Callejón Magdalena is unbeatable. The terrace overlooks nearly all of of Camaguey.
Camaguey's many squares, galleries and other historical buildings can be seen from roof. Teal porch furniture decorates the outdoor area allowing guests to eat, read or relax while observing the view.
Two rooms each with one king size bed is available. The house is air conditioned and hot water runs 24 hours a day. TV and refrigerator are present for your convenience and breakfast is provided for those looking to get an early start in Camaguey.
Facility Amenities
---
Restaurant in Hotel
Free Breakfast
Wireless Internet
Spa Services
Wheelchair Accessible
Swimming Pool
Air Conditioning
Hot Water
Mini Bar
Facility Amenities
---
Restaurant in Hotel
Free Breakfast
Wireless Internet
Spa Services
Wheelchair Accessible
Swimming Pool
Air Conditioning
Hot Water
Mini Bar
Check In:
2pm
Check Out:
12pm
Casa Amanda Accommodations & Rooms
1 Room
City Views
Air Conditioning
Hot Water
Living Room
Casa Amanda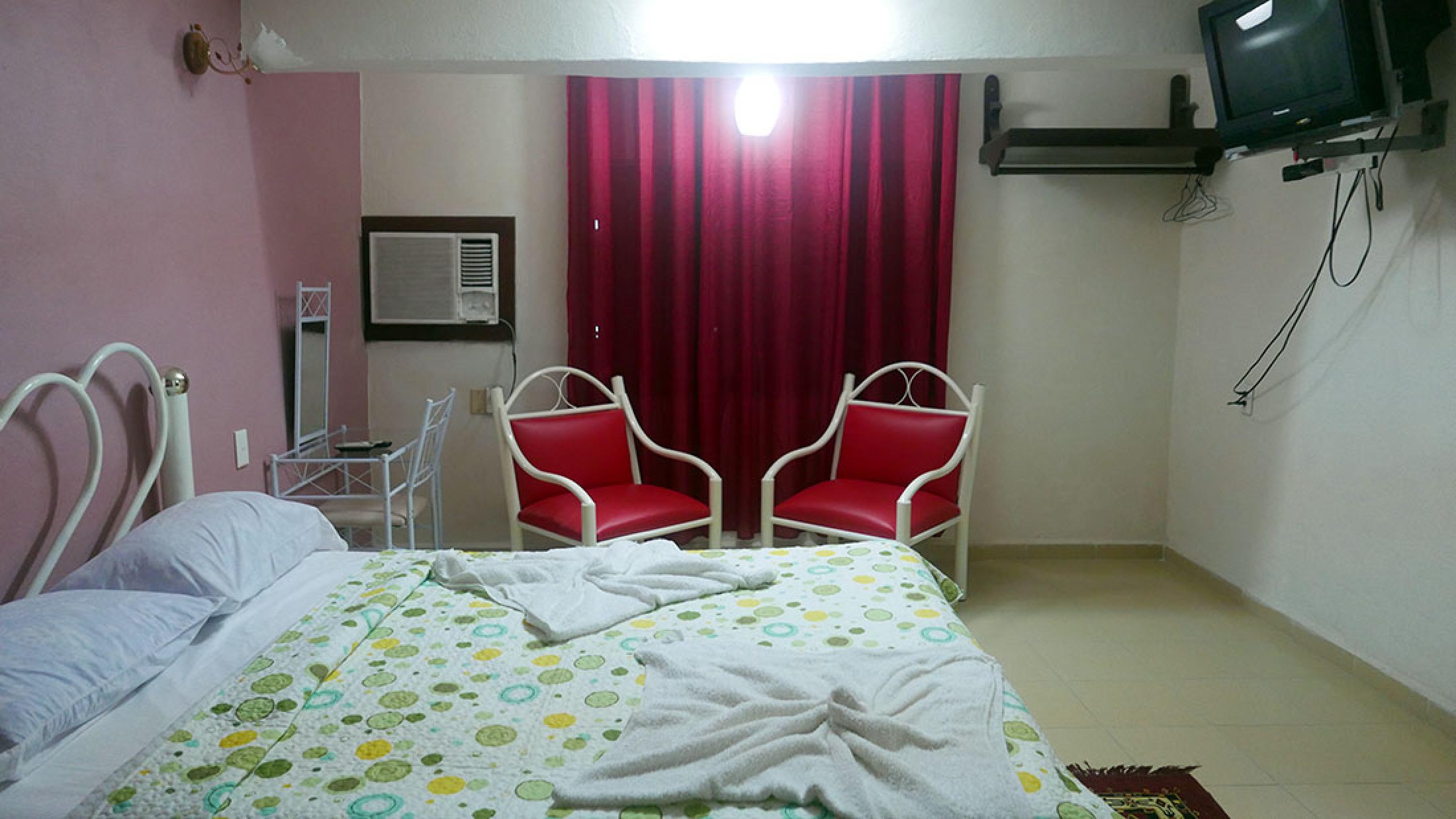 Room rates: $60
Anywhere.com