Casa Leydis
Casa Leydis is a high-ceilinged older style building with a great view and comfortable beds.
In Camaguey, a house on the second floor is a blessing. From its windows you get a beautiful view of this sprawling city and its many cobblestone squares. Casa Leydis offers this view and all other comforts you might need.
Casa Leydis is a two-bedroom hostel on Calle Hermanos Aguero. It is very close to the city center and many tourist attractions. Each room has a queen size bed and a twin bed for single or couple guests. The hosts remain in the house but they will give you keys for your convenience.
The common areas are open including the living room, kitchen and refrigerator. A set of stairs leads to a relaxing courtyard and rocking chairs line the hallways. You will share a bathroom and breakfast is included.
Facility Amenities
---
Restaurant in Hotel
Free Breakfast
Wireless Internet
Spa Services
Wheelchair Accessible
Swimming Pool
Air Conditioning
Hot Water
Laundry Service
Mini Bar
Mini Refrigerator
Facility Amenities
---
Restaurant in Hotel
Free Breakfast
Wireless Internet
Spa Services
Wheelchair Accessible
Swimming Pool
Air Conditioning
Hot Water
Laundry Service
Mini Bar
Mini Refrigerator
Check In:
2pm
Check Out:
12pm
Casa Leydis Accommodations & Rooms
1 Room
Air Conditioning
Hot Water
Mini Bar
Mini Refrigerator
Casa Leydis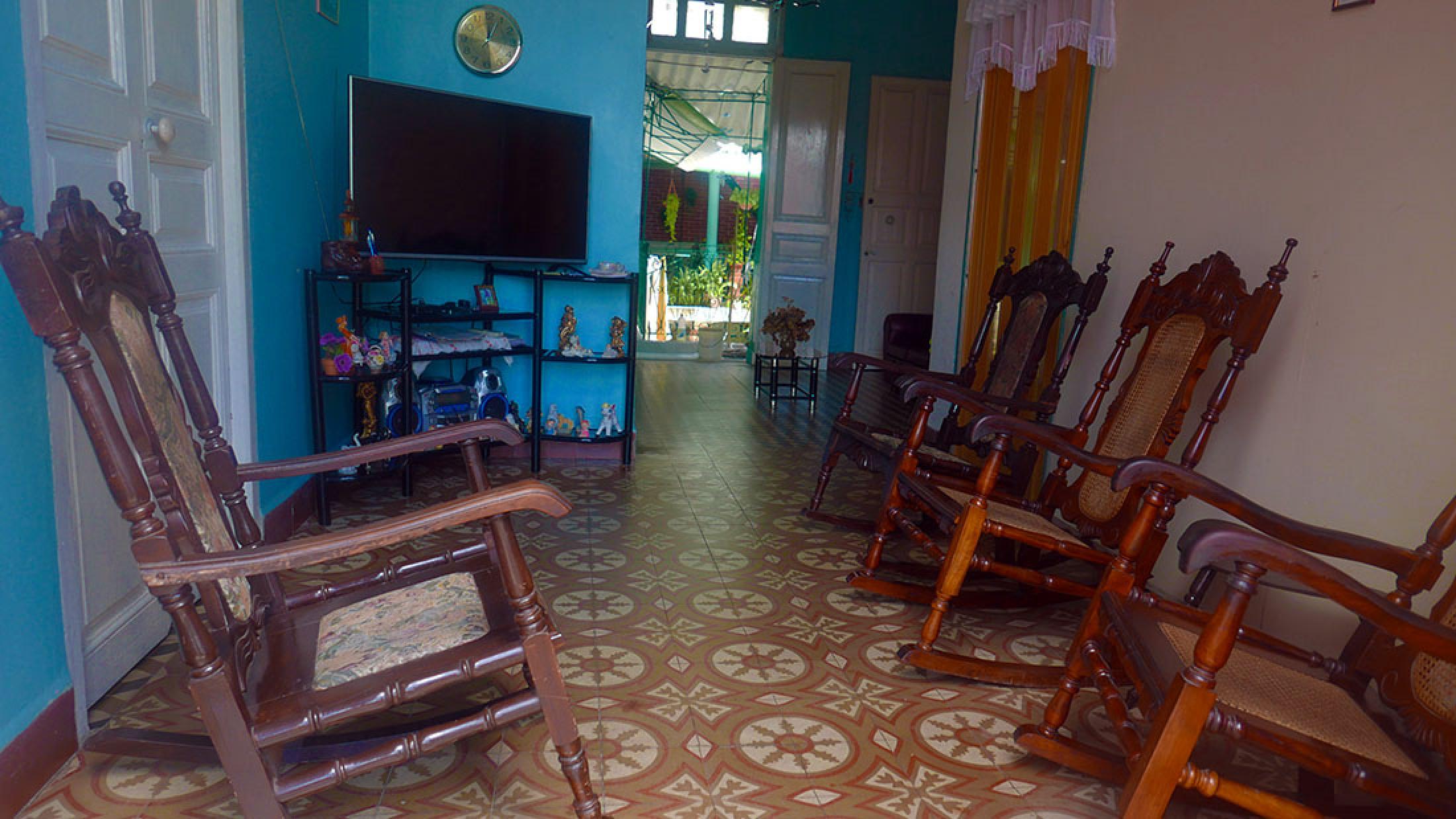 Room rates: $60
Anywhere.com