Casa Humberto Haza 512 Apartment 1
Casa Humberto Haza is located in the municipality of downtown Havana, near the busy streets of Galiano and San Rafael.
This casa is close to restaurants, bars, clubs, and tourist attractions like the Malecón and Paseo del Prado. The Malecón is Havana's boardwalk, and is one of best places in the city to go for a sunset stroll. Paseo del Prado was built in the 19th century, and was designed to look like a European boulevard. It is a wide promenade that is lined with shady trees and elegant buildings.
This independent apartment has two bedrooms, a communal area, and a private bathroom. In addition to the dining area and living room there is a small patio with a picnic table and lots of plants. The private bathroom has hot and cold water. All of the rooms are air-conditioned.
You can ask your hosts if you would like laundry service, and let them know if you need to have a taxi arranged for you.
Facility Amenities
---
Restaurant in Hotel
Free Breakfast
Wireless Internet
Spa Services
Wheelchair Accessible
Swimming Pool
Air Conditioning
Breakfast Available
Hot Water
Laundry Service
Mini Bar
Mini Refrigerator
Facility Amenities
---
Restaurant in Hotel
Free Breakfast
Wireless Internet
Spa Services
Wheelchair Accessible
Swimming Pool
Air Conditioning
Breakfast Available
Hot Water
Laundry Service
Mini Bar
Mini Refrigerator
Check In:
2pm
Check Out:
12pm
Casa Humberto Haza 512 Apartment 1 Accommodations & Rooms
1 Room
Air Conditioning
Hot Water
Casa Humberto Haza 512 Apartment 1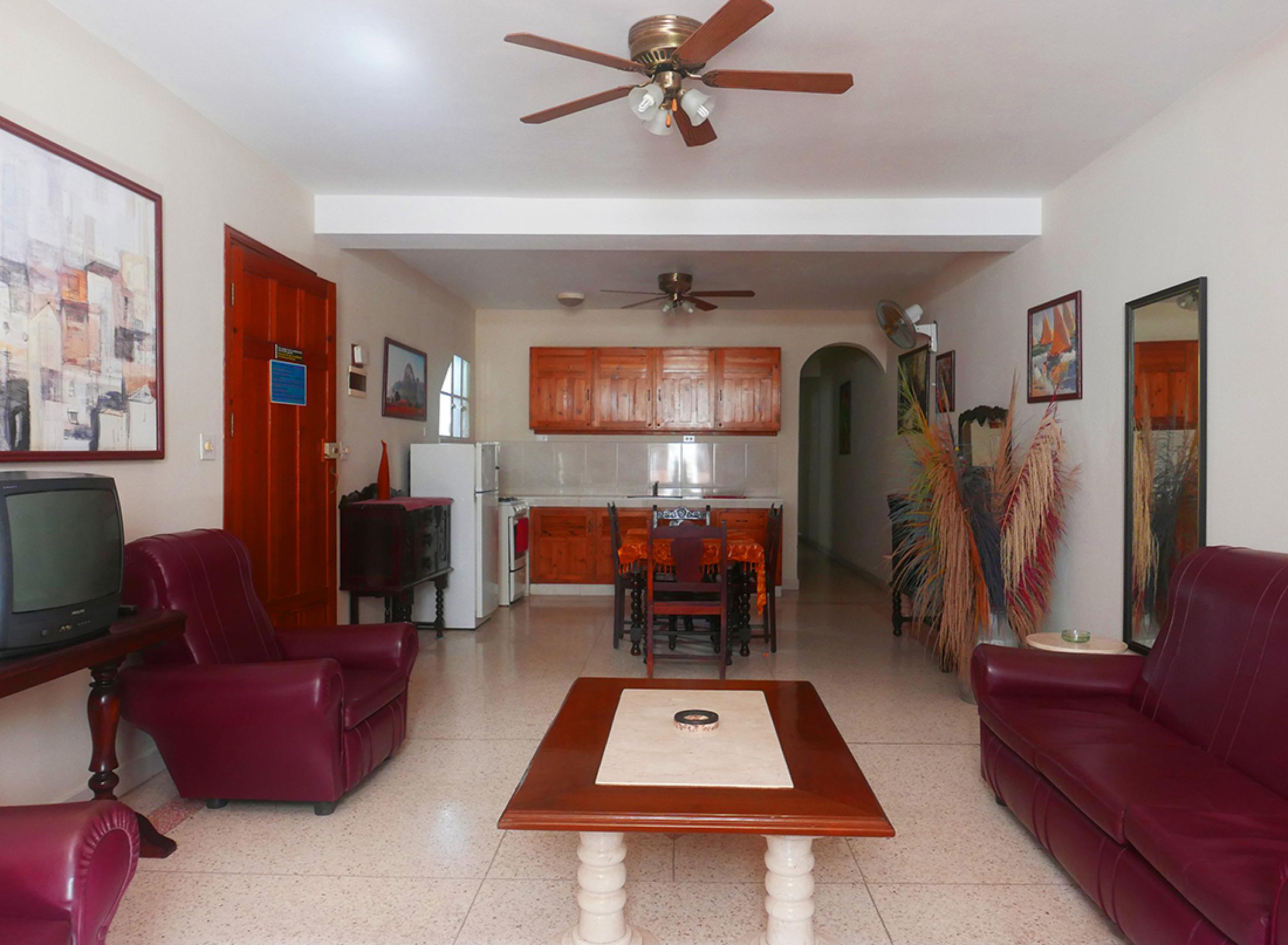 Room rates: $125
Anywhere.com