Casa María y Fernando
Casa María y Fernando is at the intersection of San Lazaro and Carcel, just a short distance from Havana's waterfront.
Walk just a couple of minutes to the Malecón, or the wide Paseo del Prado. The Malecón is incredibly popular with tourists and Habaneros alike. You can also quickly get to Old Havana, where you can see historic buildings with beautiful Spanish colonial architecture. You'll be close to a few parks including Parque de los Enamorados. Go there to see the remains of Real Cárcel de la Habana, a 19th-century jail.
This casa has bright and airy bedrooms. There is a living room with a TV, in addition to another cushy sitting room. You can use the dining room, and the casa also has a small kitchen.
Take a moment to have a conversation with your interesting hosts, both of whom are retired Cuban television journalists. They will be happy to talk to you about Cuban culture and local television. You can also request that they cook for you.
Facility Amenities
---
Restaurant in Hotel
Free Breakfast
Wireless Internet
Spa Services
Wheelchair Accessible
Swimming Pool
Air Conditioning
Breakfast Available
Kitchen
Mini Bar
Mini Refrigerator
Facility Amenities
---
Restaurant in Hotel
Free Breakfast
Wireless Internet
Spa Services
Wheelchair Accessible
Swimming Pool
Air Conditioning
Breakfast Available
Kitchen
Mini Bar
Mini Refrigerator
Check In:
2pm
Check Out:
12pm
Casa María y Fernando Accommodations & Rooms
1 Room
Casa María y Fernando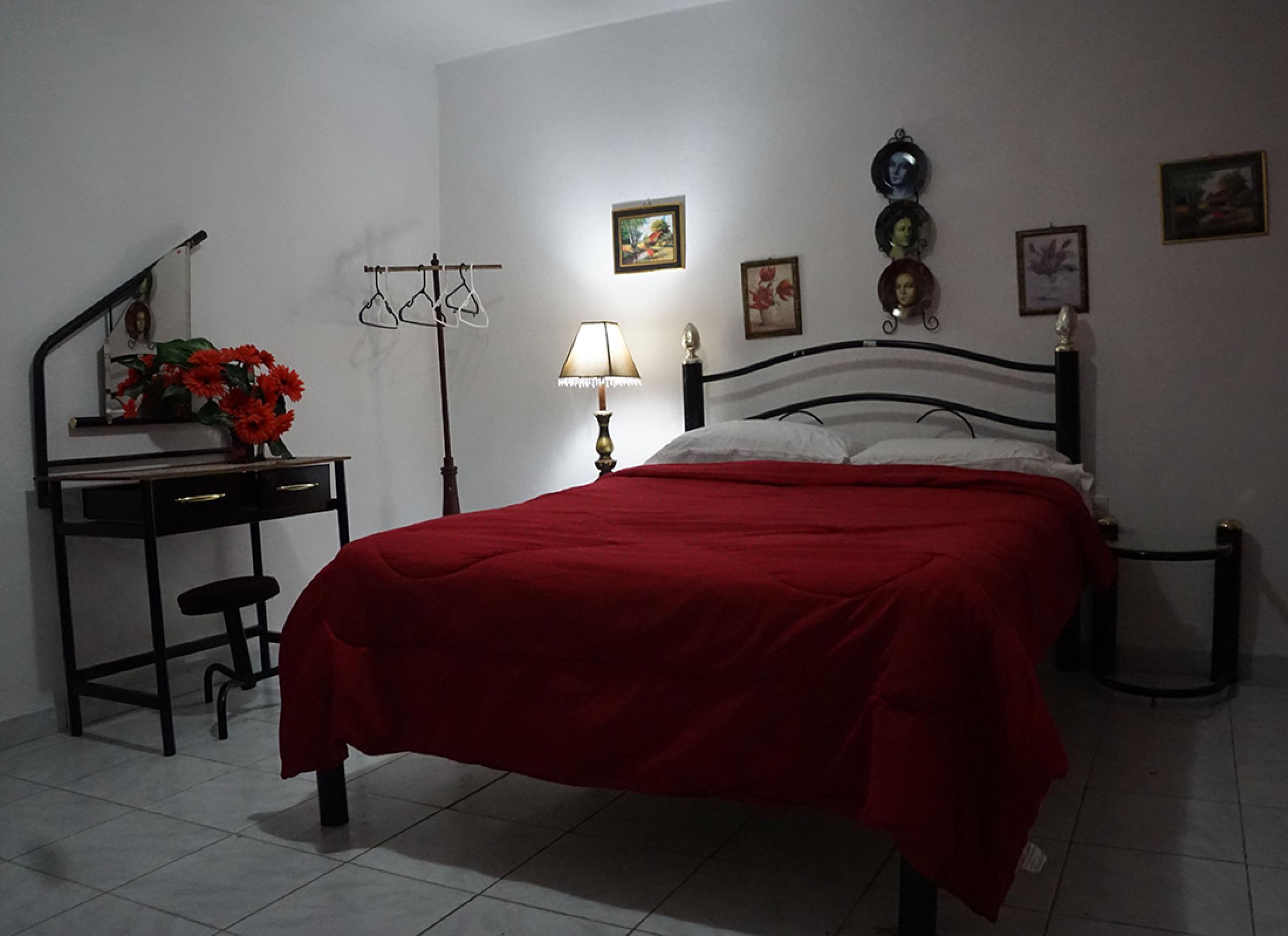 Room rates: $65
Anywhere.com