Casa Nora and Yunio
Casa Nora and Yunio is a colonial-style house with three bedrooms. It's located in downtown Havana, near the neighborhood of Old Havana.
This condo is near a famous Havana boulevard called Paseo del Prado, which is located in a lovely neighborhood with interesting architecture. In addition to the attractive buildings along Paseo del Prado, you can quickly get from this street to Old Havana, which has some of the city's most interesting historic sites. While you're here you should walk around the plazas and cathedrals that were originally built by the Spanish during the colonial era. In this neighborhood you can also find restaurants and bars.
The house has high ceilings and tile floors. There is a comfortable living room with a TV, and an elegant dining room with high-backed chairs. You can arrange with your hosts if you'd like additional services — they can prepare your breakfast and arrange for a taxi to pick you up.
Facility Amenities
---
Restaurant in Hotel
Free Breakfast
Wireless Internet
Spa Services
Wheelchair Accessible
Swimming Pool
Air Conditioning
Breakfast Available
Kitchen
Laundry Service
Mini Bar
Mini Refrigerator
Facility Amenities
---
Restaurant in Hotel
Free Breakfast
Wireless Internet
Spa Services
Wheelchair Accessible
Swimming Pool
Air Conditioning
Breakfast Available
Kitchen
Laundry Service
Mini Bar
Mini Refrigerator
Check In:
2pm
Check Out:
12pm
Casa Nora and Yunio Accommodations & Rooms
1 Room
Casa Nora and Yunio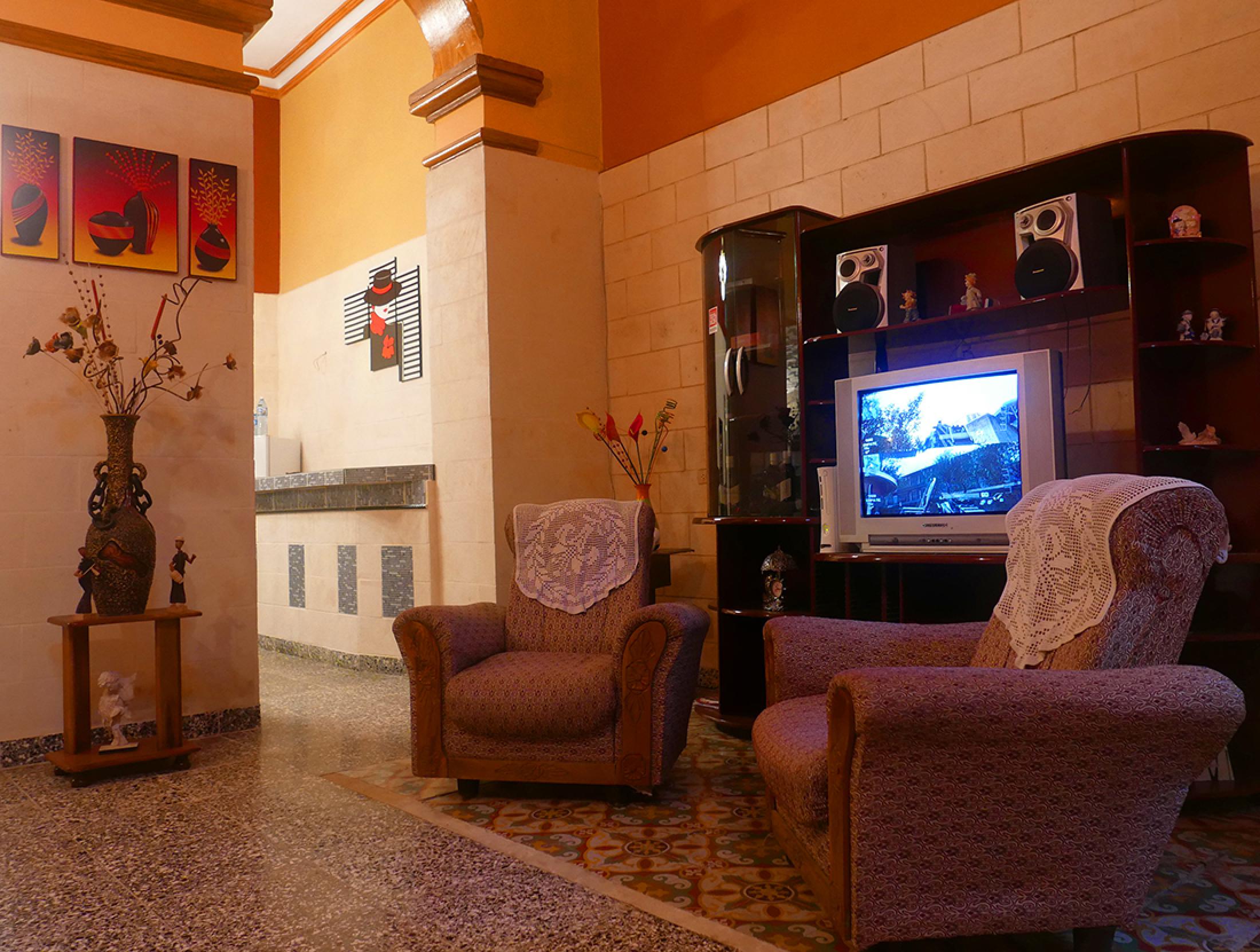 Room rates: $65
Anywhere.com