Casa Mr. Fidel y Mrs. Marlen 115
Casa Mr. Fidel and Mrs. Marlen is in the heart of the neighborhood called Colón. It is a few steps from Paseo del Prado, Parque Central (Central Park), and Obispo Street.
Obispo Street has several interesting stops for visitors. Check out its wide selection of museums, like the Museo Numismático (Coin Museum), or the Museo Orfebrería (Museum of Silverwork), which has a collection of silver from the colonial era. There's also the Museo de Pintura Mural, where you can admire 16th-century fresco paintings in one of Havana's oldest houses. Downtown Havana is known for its picturesque neighborhoods including Los Sitios, Cayo Hueso, Dragones, and Colón.
This independent house features three air-conditioned rooms, and each room has a private hot and cold shower. There is also a shared kitchen and living area. All meals and laundry service can be provided, and you can arrange for an airport shuttle in a 1958 Ford classic car.
Facility Amenities
---
Restaurant in Hotel
Free Breakfast
Wireless Internet
Spa Services
Wheelchair Accessible
Swimming Pool
Air Conditioning
Breakfast Available
Hot Water
Kitchen
Laundry Service
Mini Refrigerator
Facility Amenities
---
Restaurant in Hotel
Free Breakfast
Wireless Internet
Spa Services
Wheelchair Accessible
Swimming Pool
Air Conditioning
Breakfast Available
Hot Water
Kitchen
Laundry Service
Mini Refrigerator
Check In:
2pm
Check Out:
12pm
Casa Mr. Fidel y Mrs. Marlen 115 Accommodations & Rooms
1 Room
Air Conditioning
Hot Water
Living Room
Casa Mr. Fidel y Mrs. Marlen 115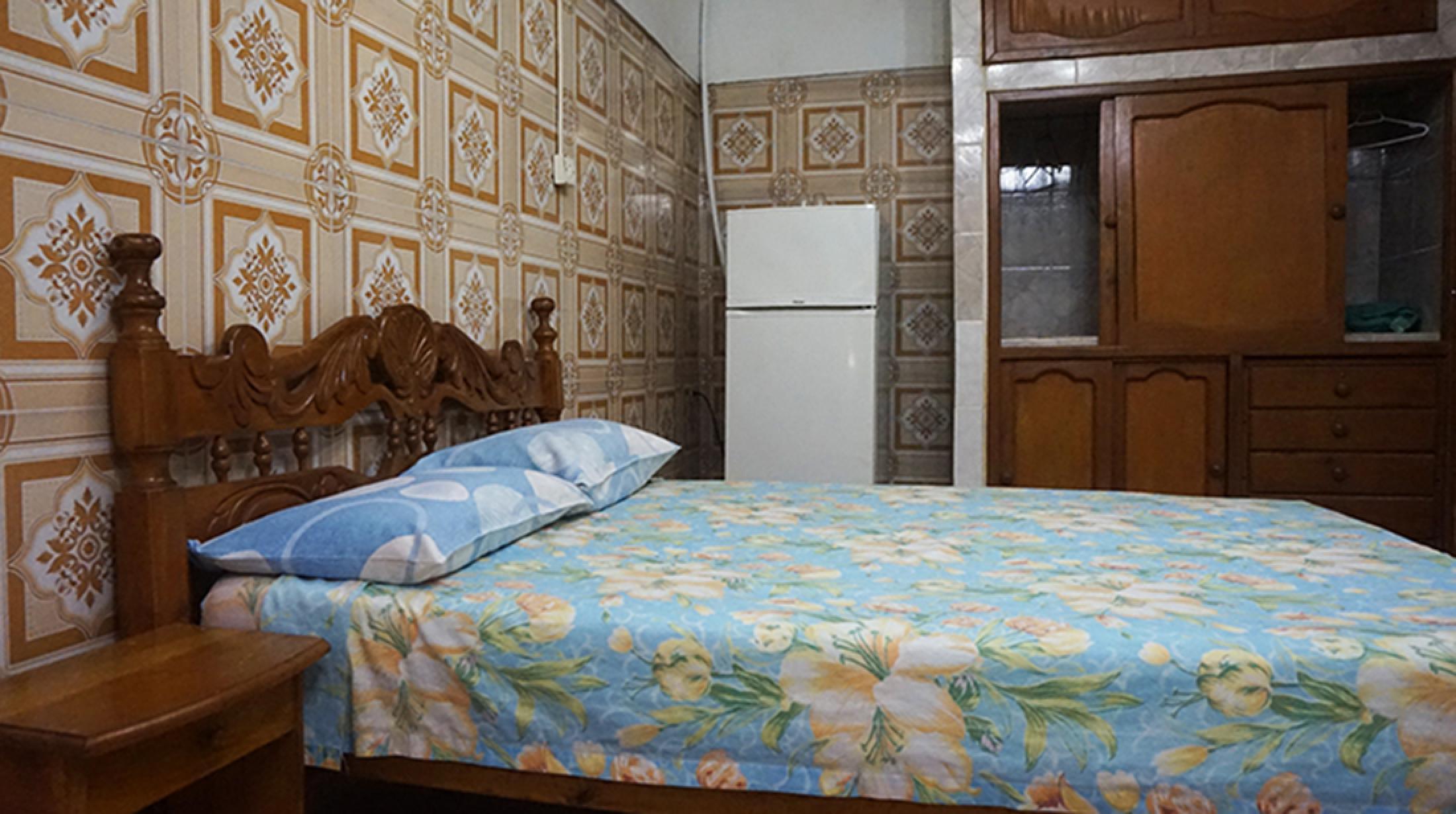 Room rates: $60
Anywhere.com