Casa Silvia y Evelio 305
Casa Silvia y Evelio is the spot for would-be beach bums.
Just steps away from the beach you will find Casa Silvia y Evelio. This small but cozy home is perfect if you want to be within spitting distance of the beach at all times. The two rooms offered are air conditioned and have their own private bathrooms. The living room, kitchen and dining room are small but have any amenity you might desire. Enjoy a beautiful view of the city on the large porch. Still close by you will find shops, banks, restaurants and other entertainments for your trip. Breakfast is included.
Facility Amenities
---
Restaurant in Hotel
Free Breakfast
Wireless Internet
Spa Services
Wheelchair Accessible
Swimming Pool
Air Conditioning
Gardens
Hot Water
Kitchen
Laundry Service
Telephone
Facility Amenities
---
Restaurant in Hotel
Free Breakfast
Wireless Internet
Spa Services
Wheelchair Accessible
Swimming Pool
Air Conditioning
Gardens
Hot Water
Kitchen
Laundry Service
Telephone
Check In:
2pm
Check Out:
12pm
Casa Silvia y Evelio 305 Accommodations & Rooms
2 Rooms
Air Conditioning
Hot Water
Telephone
Living Room
Air Conditioning
Hot Water
Telephone
Living Room
Casa Silvia y Evelio 305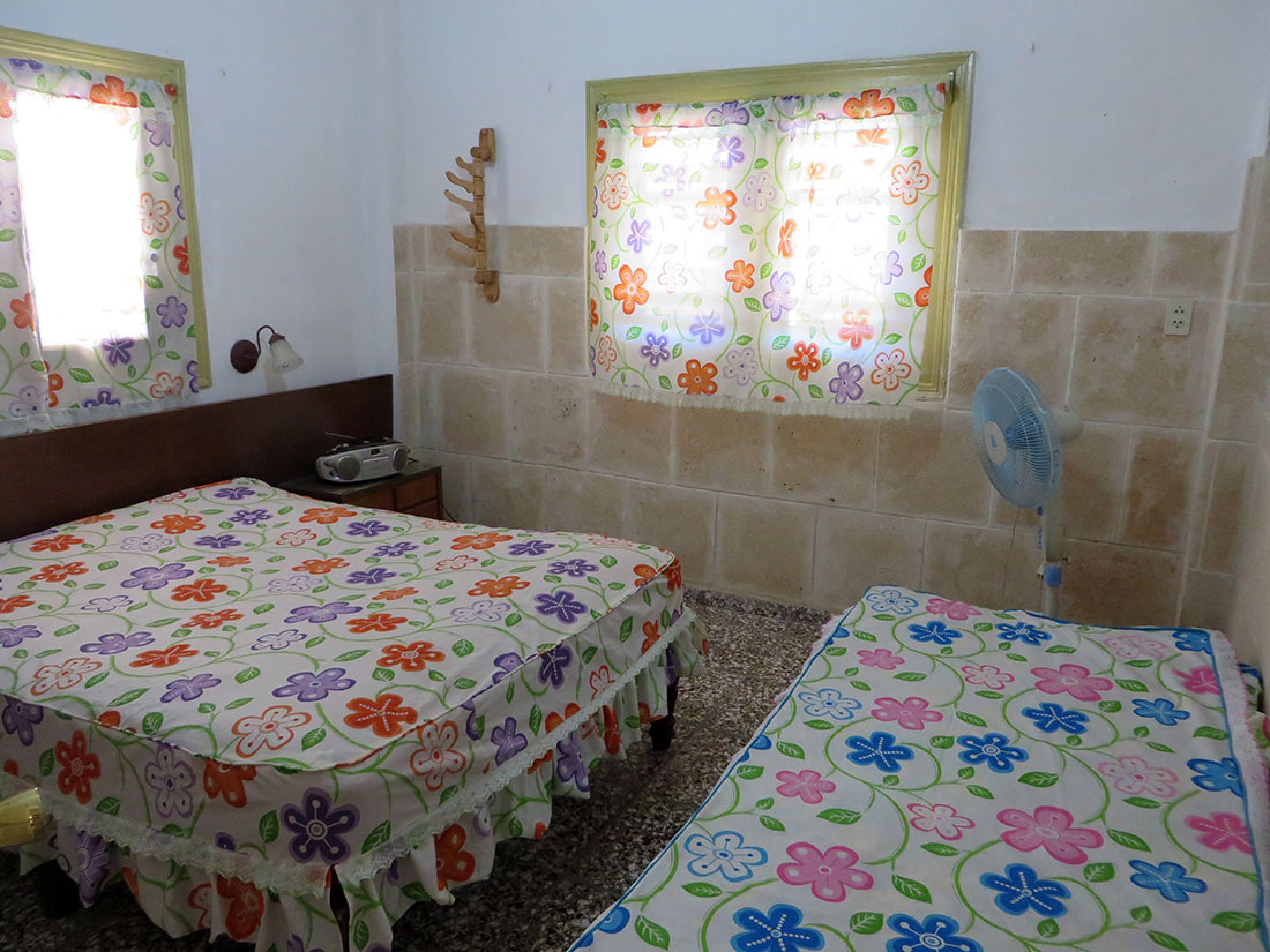 Room rates: $65
Anywhere.com