Apartamento La Estrella 13
Apartamento La Estrella is an independent casa particular in Old Havana. It has two air-conditioned bedrooms.
This is a busy area where you can find restaurants, bars, and businesses that offer Wi-Fi signals. Apartamento La Estrella is near Avenida del Puerto, where you can see the Havana waterfront. You can find souvenir shops in the warehouses called Almacenes San Jose. There are more interesting shops and restaurants along the boardwalk called the Malecón, which is also one of the best places in Havana to experience Cuban culture.
The bedrooms are simple and comfortable, and the hosts provide a refrigerator for guests to use. There is a private bathroom with hot and cold water.
In the living room you can watch the flat screen TV, and there's a balcony overlooking the street. Store your valuables in the casa's safety deposit box, and help yourself to a drink from the minibar. Your host can cook you breakfast and lunch, and can arrange for laundry and taxi services.
Facility Amenities
---
Restaurant in Hotel
Free Breakfast
Wireless Internet
Spa Services
Wheelchair Accessible
Swimming Pool
Air Conditioning
Balcony
Breakfast Available
Hot Water
Laundry Service
Mini Bar
Mini Refrigerator
Safe Deposit Box
Facility Amenities
---
Restaurant in Hotel
Free Breakfast
Wireless Internet
Spa Services
Wheelchair Accessible
Swimming Pool
Air Conditioning
Balcony
Breakfast Available
Hot Water
Laundry Service
Mini Bar
Mini Refrigerator
Safe Deposit Box
Check In:
2pm
Check Out:
12pm
Apartamento La Estrella 13 Accommodations & Rooms
1 Room
City Views
Air Conditioning
Balcony
Hot Water
Mini Bar
Safe Deposit Box
Apartamento La Estrella 13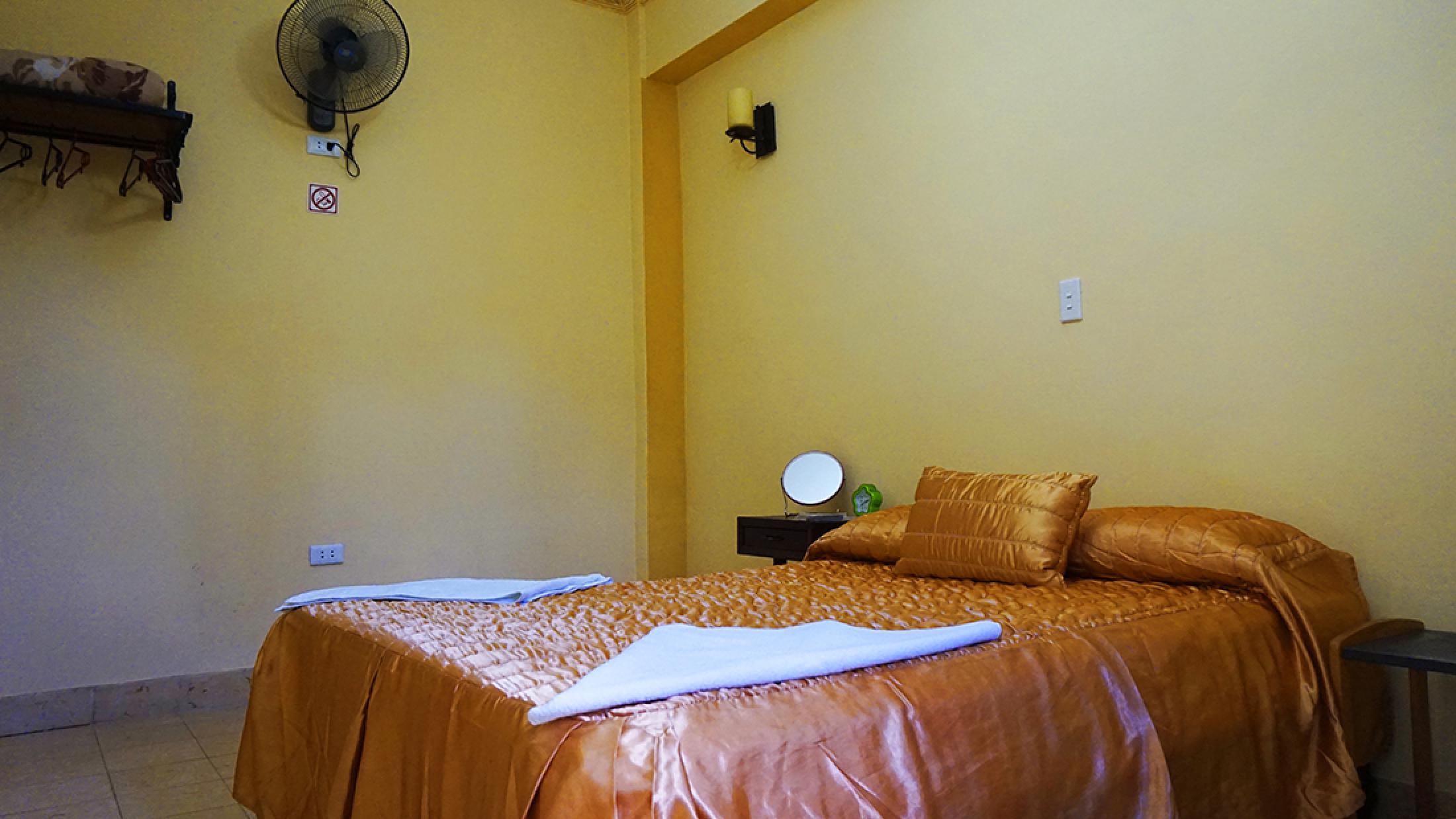 Room rates: $65
Anywhere.com