Casa Angelina
Casa Angelina is an independent apartment in Old Havana. It has an air-conditioned bedroom and a sofa bed in the living room.
This apartment is centrally located in Old Havana, just off the busy street of Obispo. Along this street you can find plenty of restaurants, bars, and shops. It's also nearby famous hotels like Ambos Mundos and Hotel Raquel — Hotel Raquel has impressive art deco architecture, and Ambos Mundos has a neoclassical look and served as Ernest Hemingway's home base for several years. Inside Ambos Mundos you can see the room where he stayed, which has since been transformed into a museum.
You can relax in the living room, which comes with a TV and a fan. In the kitchen you'll have access to a refrigerator and a stove. The bedroom is homey and simply decorated. There is a private bathroom with hot and cold water. Ask if you'd like your host to arrange laundry or taxi services.
Facility Amenities
---
Restaurant in Hotel
Free Breakfast
Wireless Internet
Spa Services
Wheelchair Accessible
Swimming Pool
Air Conditioning
Breakfast Available
Hot Water
Kitchen
Laundry Service
Facility Amenities
---
Restaurant in Hotel
Free Breakfast
Wireless Internet
Spa Services
Wheelchair Accessible
Swimming Pool
Air Conditioning
Breakfast Available
Hot Water
Kitchen
Laundry Service
Check In:
2pm
Check Out:
12pm
Casa Angelina Accommodations & Rooms
1 Room
Air Conditioning
Hot Water
Casa Angelina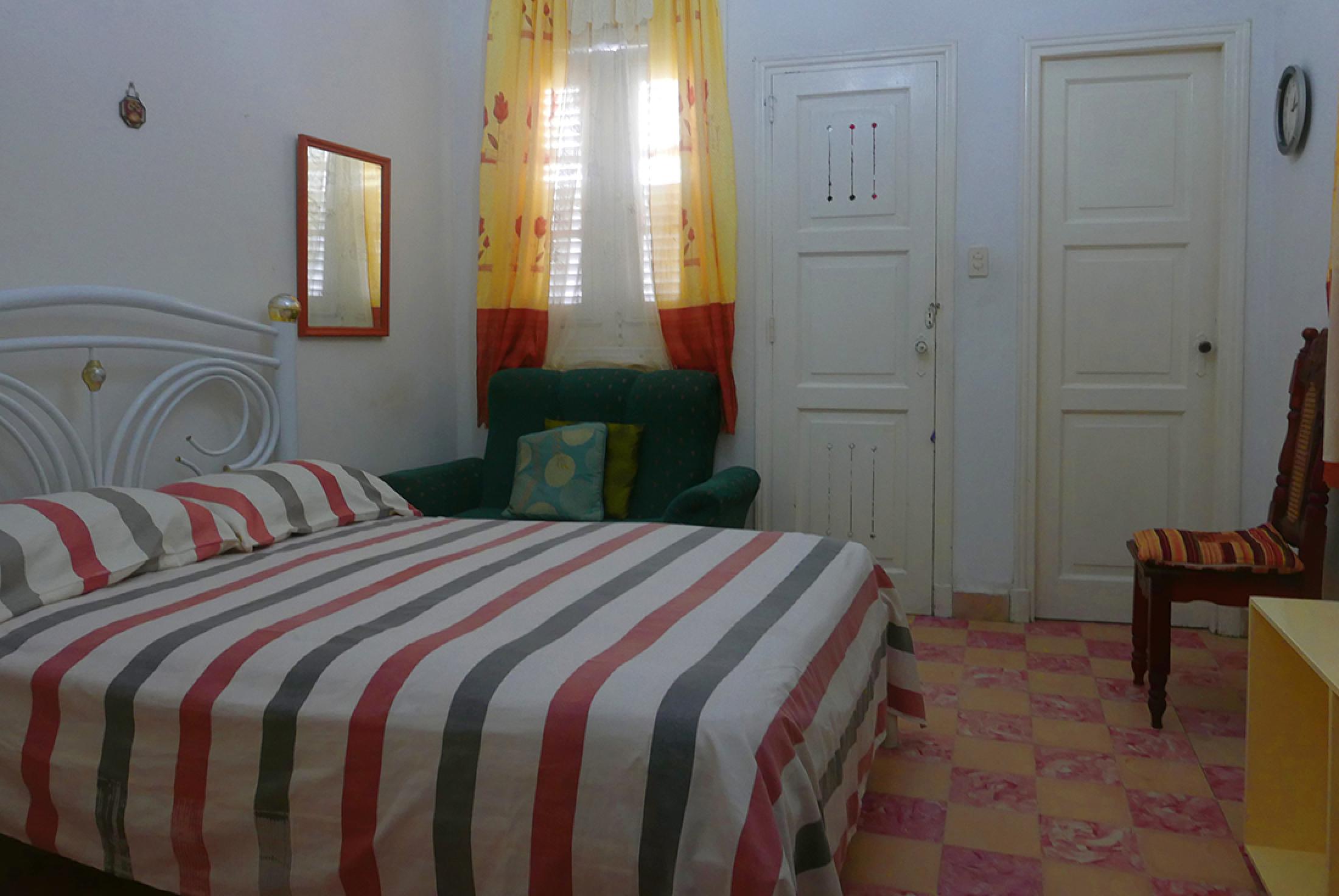 Room rates: $75
Anywhere.com