Casa Rafael e Isabel
Casa Rafael e Isabel is part of a neo-colonial building that was constructed in 1920. Beyond its balcony you can see the ruins of large, neoclassical buildings.
Old Havana is the oldest neighborhood of ​​the Cuban capital, and it still has parts of its original walls that helped to protect the city for two centuries. Along the canal you can also see colonial-era fortresses, like Castillo de la Real Fuerza and Castillo de San Salvador de la Punta. There are also parks where you can take a stroll in the shade of large trees. You can see incredible historic churches like the Havana Cathedral at Plaza de la Catedral. There's also plenty to see and do if you want to see the modern side of Havana — walk along busy Obispo Street to pick out restaurants and venues to listen to live music.
This house offers its visitors a comfortable air-conditioned room with its own bathroom, as well as a balcony where you can witness the daily life in Cuba. Guests will also have access to a comfortable living room. You can ask your hosts to provide breakfast as well as a laundry service, as well as arrange taxis.
Facility Amenities
---
Restaurant in Hotel
Free Breakfast
Wireless Internet
Spa Services
Wheelchair Accessible
Swimming Pool
Air Conditioning
Balcony
Hot Water
Laundry Service
Facility Amenities
---
Restaurant in Hotel
Free Breakfast
Wireless Internet
Spa Services
Wheelchair Accessible
Swimming Pool
Air Conditioning
Balcony
Hot Water
Laundry Service
Check In:
2pm
Check Out:
12pm
Casa Rafael e Isabel Accommodations & Rooms
1 Room
City Views
Air Conditioning
Balcony
Hot Water
Casa Rafael e Isabel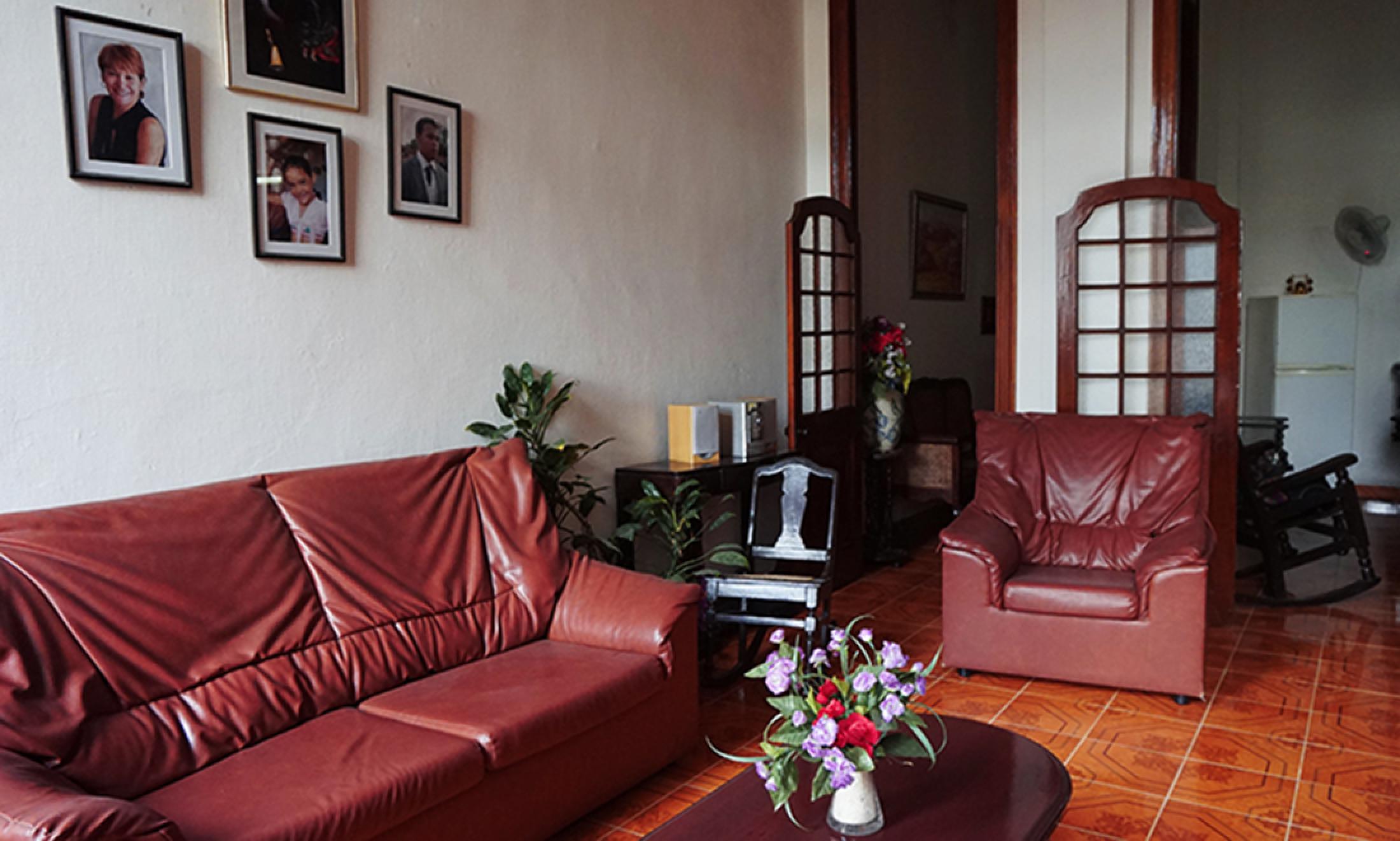 Room rates: $65
Anywhere.com