Casa Rosita
Casa Rosita is in Old Havana, and is located near some of the area's nicest parks and notable historic sites. This cozy home is a great place to familiarize yourself with daily life in Cuba.
Just a short distance north of Casa Rosita you can walk to Castillo San Salvador de la Punta, a 16th-century fortress built at the entrance of Havana's canal. This area is surrounded by parks, some of which have their own historic attractions. In the Parque de los Enamorados you can look at the remains of a 19th-century jail. Farther south you can visit the Granma Memorial, and stroll past the elegant mansions that line the avenue called Paseo del Prado.
Casa Rosita has comfy and eclectic furnishings. It offers guests an air-conditioned room with a private bathroom. This bedroom comes with a comfortable bed, a TV, and a mini refrigerator.
There is comfortable furniture in the living room, along with a TV. You can share a meal at the communal dining table, and cook on the stove in the small kitchen. Step out on the balcony for some fresh air and a good view of Old Havana.
For an extra charge you can ask your hosts to make you breakfast, lunch, and dinner. They can also arrange for a taxi to take you to the airport.
Facility Amenities
---
Restaurant in Hotel
Free Breakfast
Wireless Internet
Spa Services
Wheelchair Accessible
Swimming Pool
Air Conditioning
Breakfast Available
Hot Water
Kitchen
Facility Amenities
---
Restaurant in Hotel
Free Breakfast
Wireless Internet
Spa Services
Wheelchair Accessible
Swimming Pool
Air Conditioning
Breakfast Available
Hot Water
Kitchen
Check In:
2pm
Check Out:
12pm
Casa Rosita Accommodations & Rooms
1 Room
Casa Rosita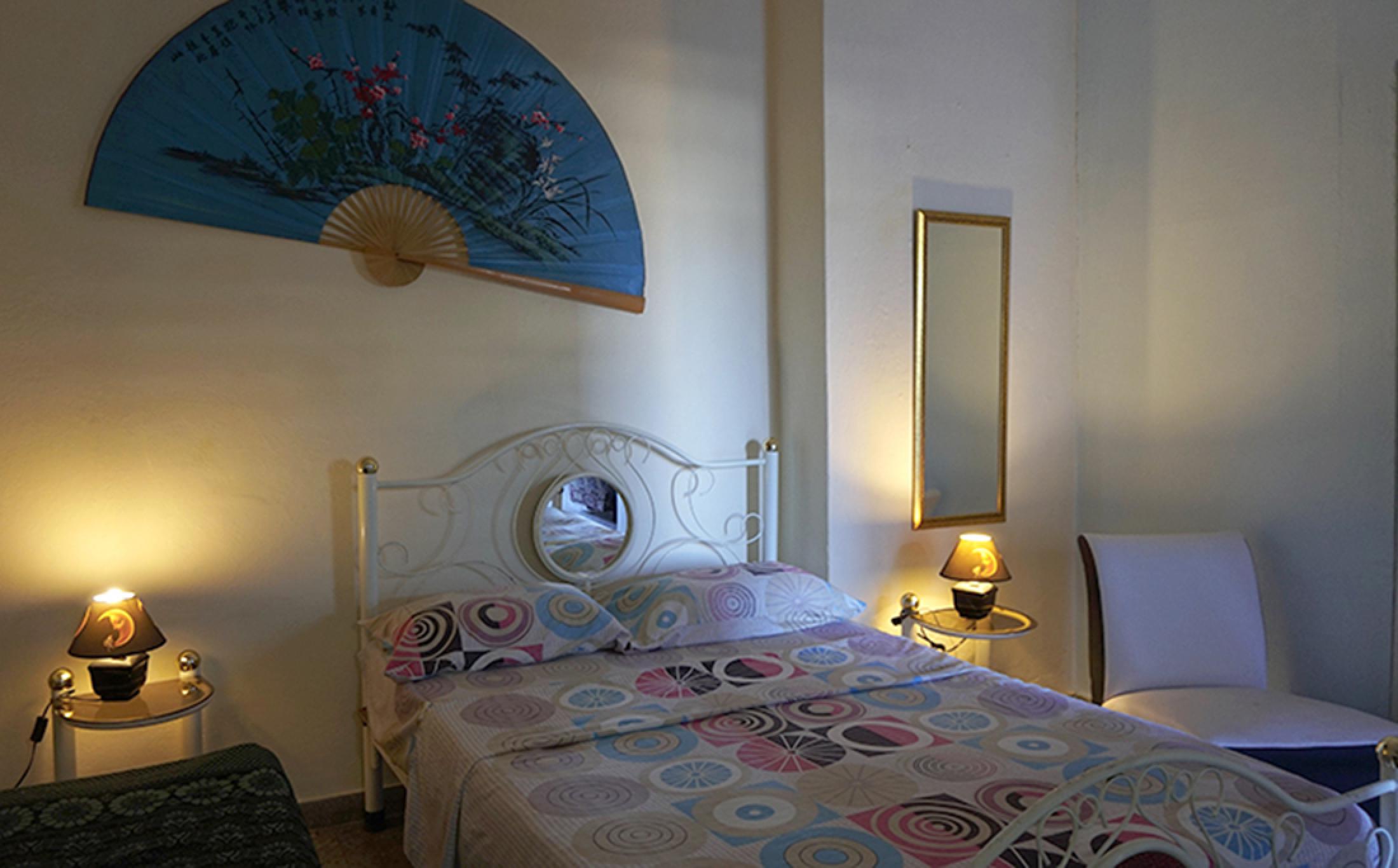 Room rates: $65
Anywhere.com