Casa Rosita and Madrigal
Casa Rosita and Madrigal offers a detached, colonial-style house where you can enjoy Havana architecture.
On the edge of the neighborhood you can see the enormous National Capitol building. Central Havana will also put you in close proximity to the Malecón, which is one of Havana's busiest and most interesting thoroughfares. Go there to see the ocean view, as well as parks and public artworks. At Antonio Maceo Park you can see an incredible statue built in honor of the Cuban war hero.
This house is decorated with ornamental plants and Cuban paintings. It offers three air-conditioned rooms. One of the rooms has two beds, and the private bathroom has hot and cold water. From the spacious living room you can walk out onto the terrace that overlooks the Malecón.
The house provides total privacy. Your hosts can offer extra services like arranging taxis, as well as cooking your breakfast, lunch, and dinner.
Facility Amenities
---
Restaurant in Hotel
Free Breakfast
Wireless Internet
Spa Services
Wheelchair Accessible
Swimming Pool
Air Conditioning
Hot Water
Facility Amenities
---
Restaurant in Hotel
Free Breakfast
Wireless Internet
Spa Services
Wheelchair Accessible
Swimming Pool
Air Conditioning
Hot Water
Check In:
2pm
Check Out:
12pm
Casa Rosita and Madrigal Accommodations & Rooms
1 Room
City Views
Air Conditioning
Hot Water
Living Room
Casa Rosita and Madrigal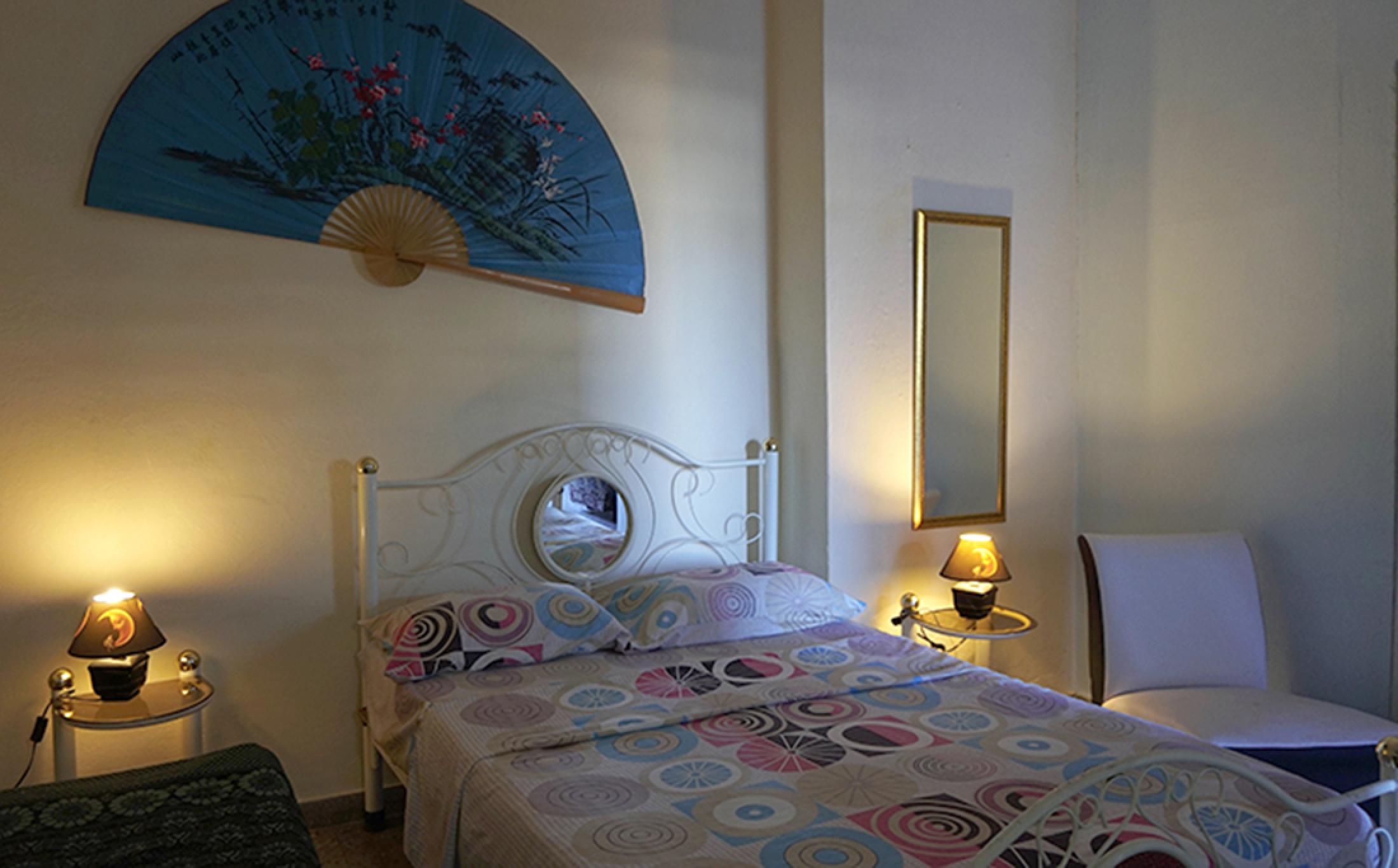 Room rates: $70
Anywhere.com