Casa Sonia
Casa Sonia is in the heart of Old Havana. You'll climb a flight of stairs to this apartment that has a lovely view of the other interesting buildings in the neighborhood.
Old Havana is a popular destination because of its historic centers and colonial architecture. On the edge of Havana's canal you can see historic fortresses like the Castillo de la Real Fuerza. Casa Sonia is within walking distance of Obispo Street, which is one of the most famous streets in Havana. Along Obsipo Street you can find some of Old Havana's most popular bars, including Floridita, a bar that has served delicious cocktails for many decades.
This casa has air-conditioned rooms, and a bedroom with a double and single bed. There is a bathroom that is supplied with hot and cold water. In the living room you'll find cute tchotchkes and a TV.
You can request that your host serve breakfast in the cozy dining room. To help visitors relax and make the most of their stay, Casa Sonia also offers a free laundry service.
Facility Amenities
---
Restaurant in Hotel
Free Breakfast
Wireless Internet
Spa Services
Wheelchair Accessible
Swimming Pool
Air Conditioning
Balcony
Breakfast Available
Hot Water
Laundry Service
Mini Refrigerator
Facility Amenities
---
Restaurant in Hotel
Free Breakfast
Wireless Internet
Spa Services
Wheelchair Accessible
Swimming Pool
Air Conditioning
Balcony
Breakfast Available
Hot Water
Laundry Service
Mini Refrigerator
Check In:
2pm
Check Out:
12pm
Casa Sonia Accommodations & Rooms
1 Room
City Views
Air Conditioning
Balcony
Hot Water
Casa Sonia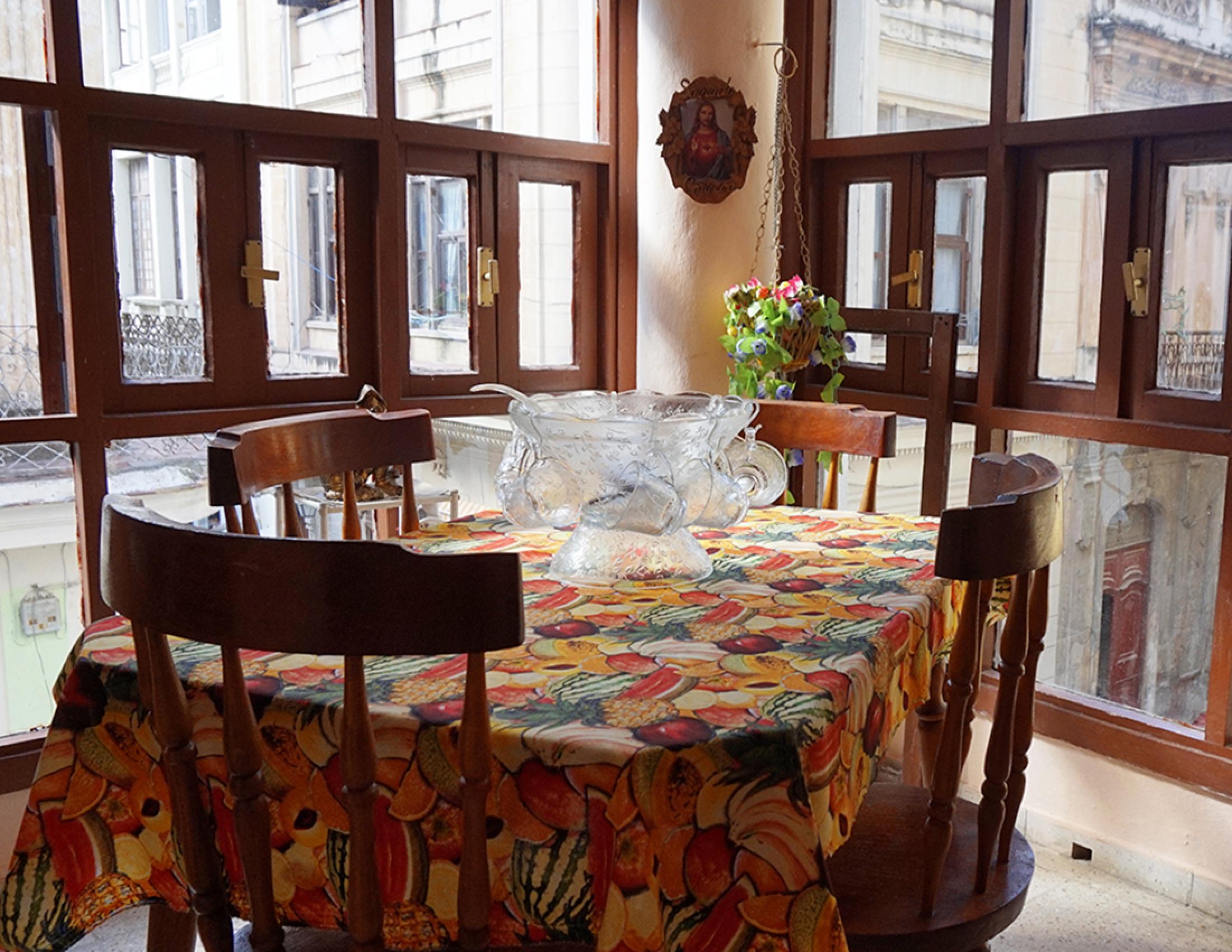 Room rates: $60
Anywhere.com