Casa Sonia y Tony 64
Casa Sonia y Tony offers you a private and cozy place to stay in Old Havana. From the balcony you can see the former President's Palace, which is one of the most beautiful buildings in Havana.
The President's Palace served as a palace for Castro's forerunners, including Battista. It's interior is still incredibly glamorous, with an interior designed by Tiffany's. Now it houses the Museum of the Revolution, which has exhibits that glorify Castro's revolution. Nearby you can see the mansions of Havana's former elite that line the avenue called Paseo del Prado. South of Paseo del Prado you can see important landmarks like the Great Theater of Havana and the capitol building.
This apartment building was built in the early 20th century, and still has its original elevator. Cassa Sonia y Tony has a colorful, eclectic style and interesting art. You can sit at the bar in the kitchen, relax in the living room, or enjoy the view from the sunny balcony.
While you're staying here you'll have a fully independent, air-conditioned room with a private bathroom. There's also a kitchen with a small stove and a refrigerator — if you want to cook during your stay your hosts can provide you with equipment.
Your hosts offer a few extra services, and can provide breakfast and arrange a taxi to the airport.
Facility Amenities
---
Restaurant in Hotel
Free Breakfast
Wireless Internet
Spa Services
Wheelchair Accessible
Swimming Pool
Air Conditioning
Balcony
Breakfast Available
Hot Water
Kitchen
Mini Refrigerator
Facility Amenities
---
Restaurant in Hotel
Free Breakfast
Wireless Internet
Spa Services
Wheelchair Accessible
Swimming Pool
Air Conditioning
Balcony
Breakfast Available
Hot Water
Kitchen
Mini Refrigerator
Check In:
2pm
Check Out:
12pm
Casa Sonia y Tony 64 Accommodations & Rooms
1 Room
City Views
Air Conditioning
Balcony
Hot Water
Casa Sonia y Tony 64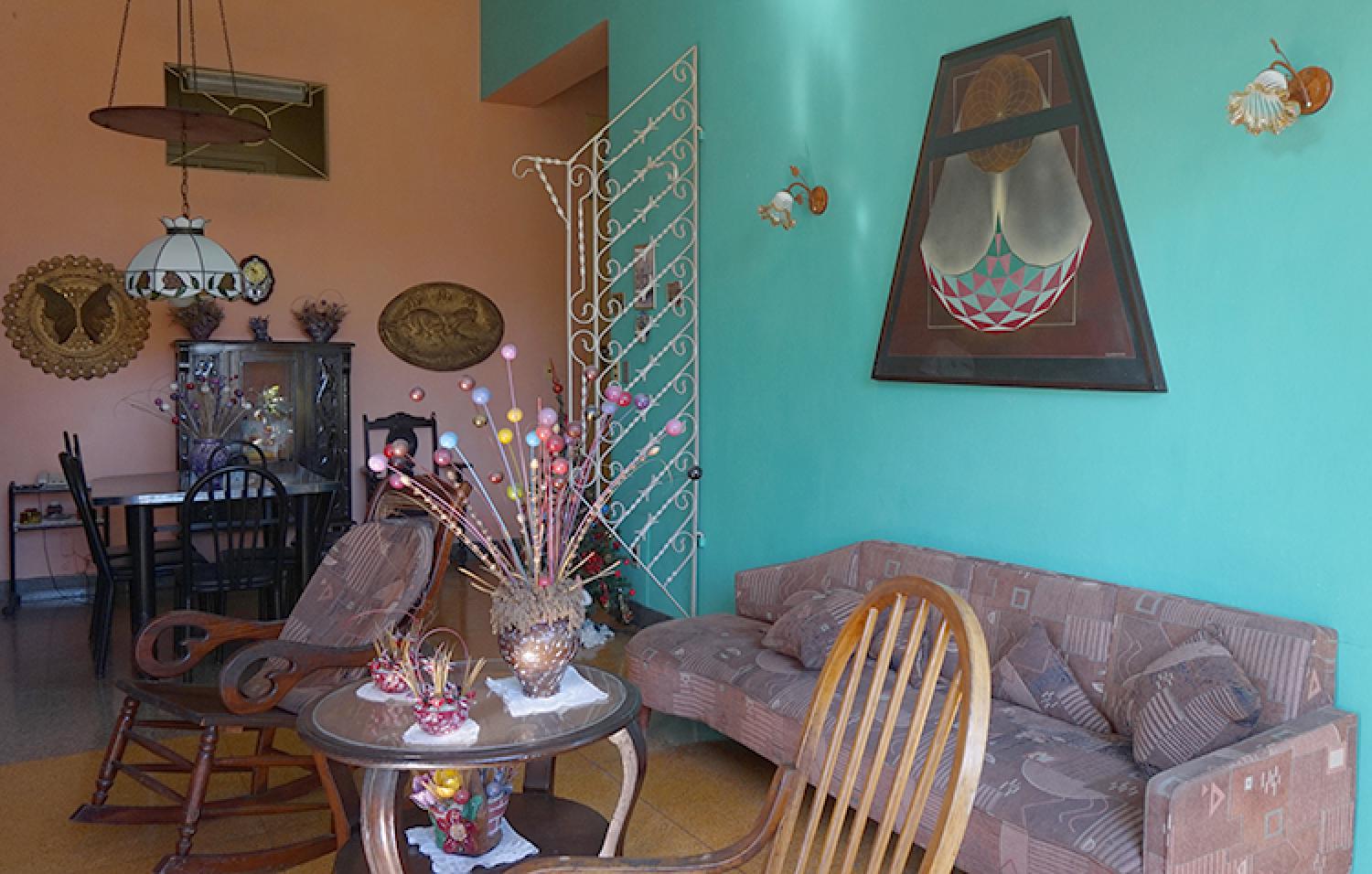 Room rates: $70
Anywhere.com