Casa Venezia 301
Casa Venezia is in a modern apartment building in Old Havana. While you're staying here you'll be a short distance from beautiful and culturally fascinating landmarks.
From Casa Venezia you can travel north to see Palacio de los Capitanes Generales, which was built in the 18th century and served as home to a succession of governors. It still has colonial-era furnishings and now houses the City Museum. You can also visit the former Presidential Palace to see a museum devoted to Castro's revolution. Other sites of interest include the Plaza de Armas, a square that has 18th-century architecture, and Plaza de la Catedral, another historic square where you'll find the Havana Cathedral.
This apartment comes with two independent, air-conditioned rooms. There is a bathroom with hot and cold water. All of the rooms are comfortable and simply decorated.
In the kitchen you'll have access to a stove, a microwave, and a coffee maker. There's a dining area as well as a sitting room with modern furnishings. If you don't feel like going out you can always see what's available in the mini bar. During your downtime you can hang out on the pleasant terrace, or in the building's lobby.
Your host can offer a couple of extra services. You can request that your host wash your laundry, and have a taxi service to the airport arranged for you.
Facility Amenities
---
Restaurant in Hotel
Free Breakfast
Wireless Internet
Spa Services
Wheelchair Accessible
Swimming Pool
Air Conditioning
Breakfast Available
Hot Water
Kitchen
Laundry Service
Mini Bar
Mini Refrigerator
Facility Amenities
---
Restaurant in Hotel
Free Breakfast
Wireless Internet
Spa Services
Wheelchair Accessible
Swimming Pool
Air Conditioning
Breakfast Available
Hot Water
Kitchen
Laundry Service
Mini Bar
Mini Refrigerator
Check In:
2pm
Check Out:
12pm
Casa Venezia 301 Accommodations & Rooms
1 Room
Air Conditioning
Hot Water
Mini Bar
Casa Venezia 301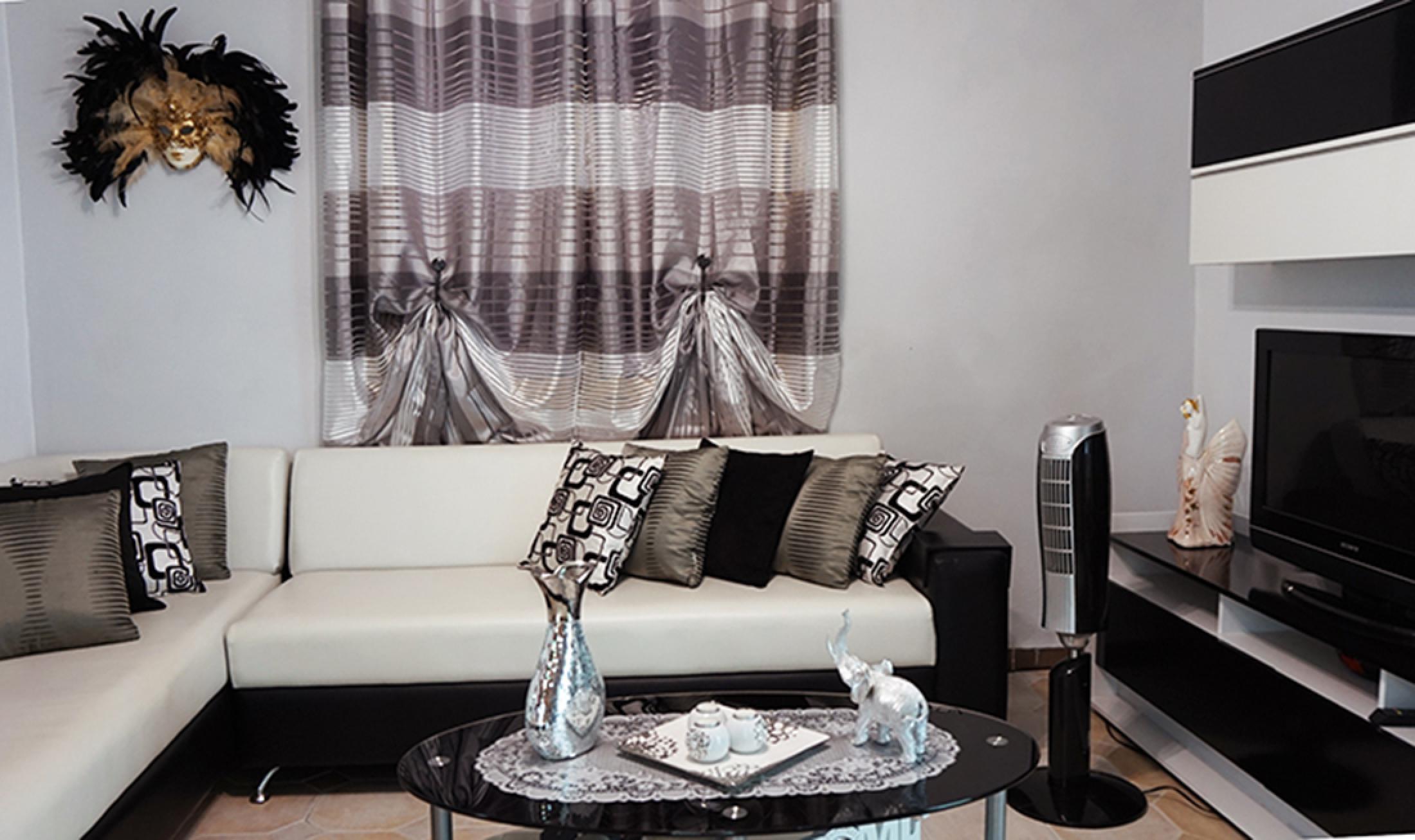 Room rates: $70
Anywhere.com