Casa Yohan y Familia
Guests to Casa Yohan y Familia will have front row seats to modern life in Old Havana.
From here you can visit some of the city's most interesting museums, like the Coin Museum and the Museum of the Revolution. You can also browse smaller galleries in the area to see works by contemporary Cuban artists. When you're ready to check out some nightlife, head to Obispo Street and experience some of Cuba's liveliest live music venues. You'll also be nearby Avenida del Puerto, where you can feel the sea breeze as you gaze out over the scenic Havana canal.
This apartment offers two bedrooms, and each has air conditioning. There's also a comfortable living room where you can watch a small TV. Visit the well-equipped kitchen where you can prepare your meals, and eat at the dining room table. The bathroom has hot and cold water.
Breakfast is already included in the room rate. You can also arrange to have lunch and dinner delivered to your casa. For an additional cost, you can use the casa's laundry service.
Facility Amenities
---
Restaurant in Hotel
Free Breakfast
Wireless Internet
Spa Services
Wheelchair Accessible
Swimming Pool
Air Conditioning
Balcony
Hot Water
Kitchen
Laundry Service
Facility Amenities
---
Restaurant in Hotel
Free Breakfast
Wireless Internet
Spa Services
Wheelchair Accessible
Swimming Pool
Air Conditioning
Balcony
Hot Water
Kitchen
Laundry Service
Check In:
2pm
Check Out:
12pm
Casa Yohan y Familia Accommodations & Rooms
1 Room
Air Conditioning
Hot Water
Living Room
Casa Yohan y Familia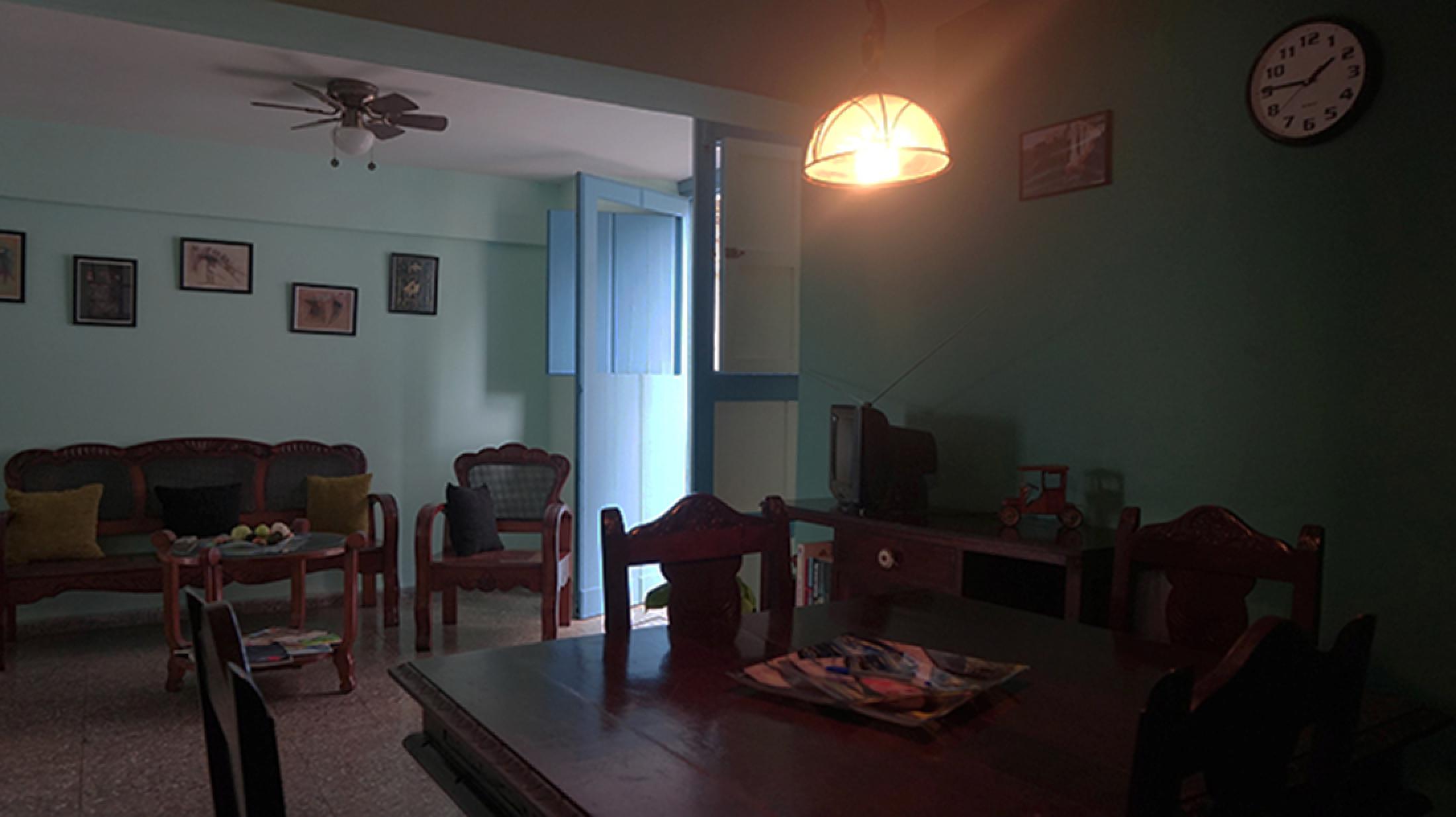 Room rates: $85
Anywhere.com