El Divino Niño 119
This independent residence is cozy and has a wonderful view of one of Havana's best tourist sites.
Casa El Divino Niño, offers one room to a lucky guest. The house is a colonial
residence with a large balcony overlooking the Museum of the Revolution.
The room is air conditioned with a private hot water bathroom. The kitchen is always open for you to cook or prepare any food but breakfast is included so no need to slave over the stove in the mornings.
Besides the museum the house is surrounded by the Malecon, Alley of Barbers and many restaurants and bars.
Facility Amenities
---
Restaurant in Hotel
Free Breakfast
Wireless Internet
Spa Services
Wheelchair Accessible
Swimming Pool
Air Conditioning
Balcony
Breakfast Available
Hot Water
Kitchen
Laundry Service
Facility Amenities
---
Restaurant in Hotel
Free Breakfast
Wireless Internet
Spa Services
Wheelchair Accessible
Swimming Pool
Air Conditioning
Balcony
Breakfast Available
Hot Water
Kitchen
Laundry Service
Check In:
2pm
Check Out:
12pm
El Divino Niño 119 Accommodations & Rooms
1 Room
Air Conditioning
Balcony
Hot Water
El Divino Niño 119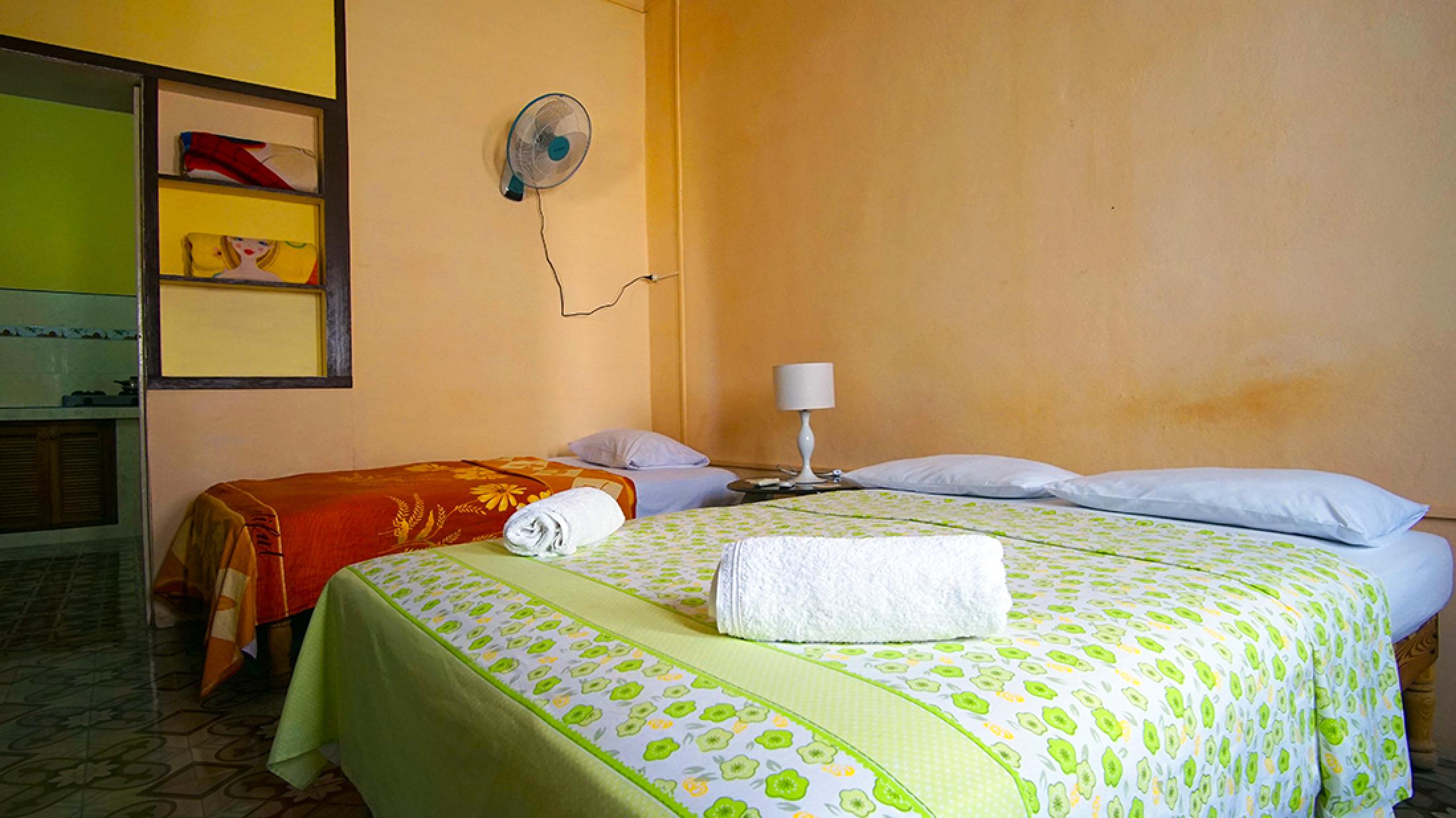 Room rates: $75
Anywhere.com