Hostal Dos Leones 14 Bajos
Hostal Dos Leones offers four air-conditioned rooms in Old Havana. From here you'll be able to get to some of the most incredible sites in the city.
The house is located a few blocks from Avenida del Puerto in Old Havana. This avenue runs along the Havana Bay. Old Havana has baroque, neoclassical, and art deco architecture. This casa is next to restaurants and bars. From here you can get to Muelles de San Jose, where you can shop for handicrafts and souvenirs.
Hostal Dos Leones has lots of colorful art and potted plants. Guests will have access to a safety deposit box. There is a bathroom with hot and cold water. Your hosts also offers laundry, taxi, and breakfast services.
Facility Amenities
---
Restaurant in Hotel
Free Breakfast
Wireless Internet
Spa Services
Wheelchair Accessible
Swimming Pool
Air Conditioning
Breakfast Available
Hot Water
Kitchen
Laundry Service
Mini Refrigerator
Safe Deposit Box
Facility Amenities
---
Restaurant in Hotel
Free Breakfast
Wireless Internet
Spa Services
Wheelchair Accessible
Swimming Pool
Air Conditioning
Breakfast Available
Hot Water
Kitchen
Laundry Service
Mini Refrigerator
Safe Deposit Box
Check In:
2pm
Check Out:
12pm
Hostal Dos Leones 14 Bajos Accommodations & Rooms
1 Room
Air Conditioning
Hot Water
Safe Deposit Box
Hostal Dos Leones 14 Bajos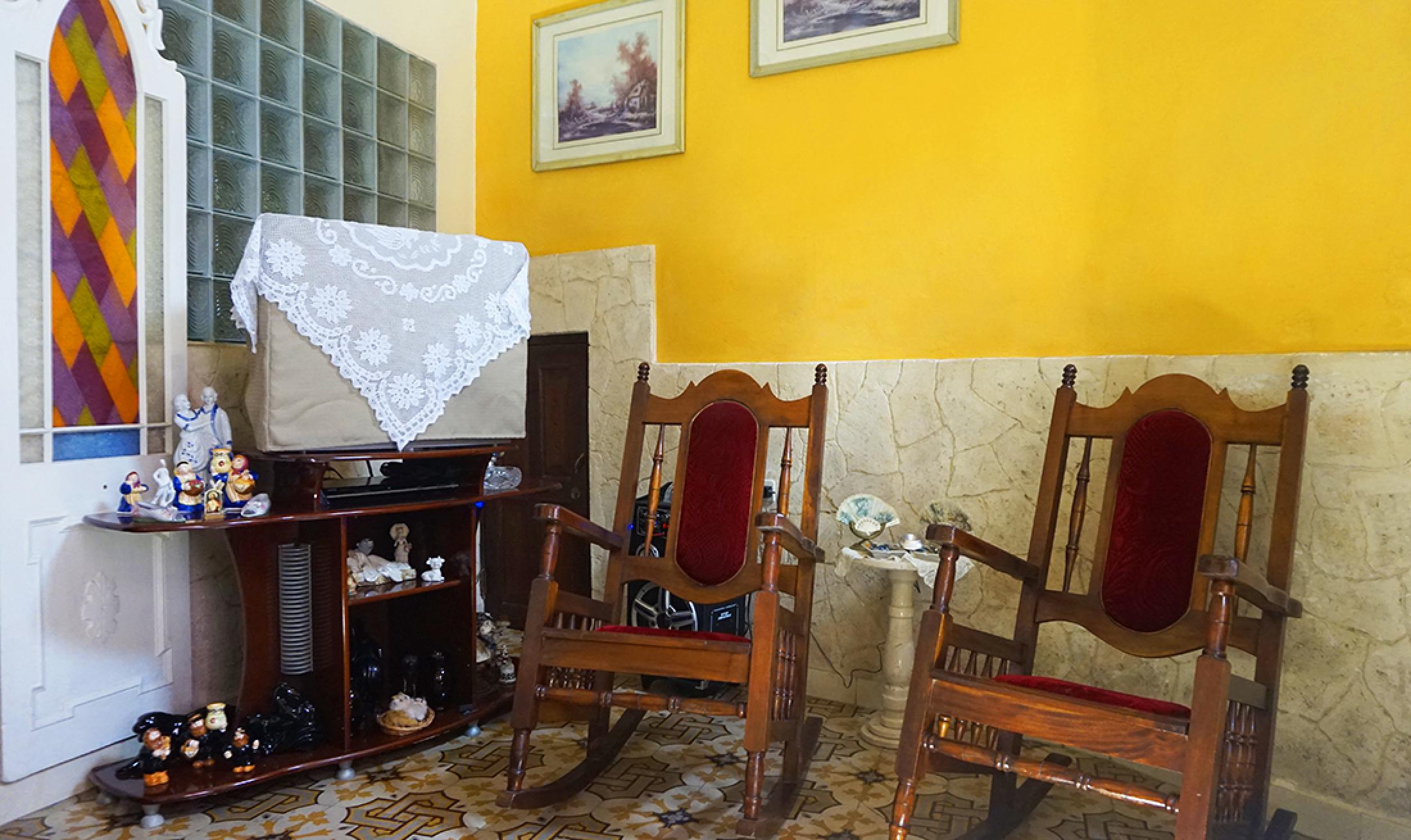 Room rates: $65
Anywhere.com