Hostal Haydee
Hostal Haydee is located in Old Havana, one of the most storied areas in Havana. This casa is spacious and makes it easy to meet other travelers.
Havana's canal is one of the most historically significant parts of the city. You can see some impressive Spanish monuments along the canal, like Castillo de San Salvador de la Punta and Castillo de la Real Fuerza. These fortresses helped guard the city during the colonial era. Take a stroll along the Avenida del Puerto for an especially lovely view of the canal. Nearby the canal you can see historic centers like the Plaza de Armas and buildings like the Palacio de los Capitanes Generales. You can walk inside this palace to see the Museum of the City of Havana.
This casa has three rooms with air conditioning. There is a single room, a double room, and a triple room. There is also a private bathroom with hot and cold water. You can eat in the communal dining area, which is outfitted with café tables. Take a break on the comfy couch in the sitting room.
There are a few extra services available. For a small fee you can get your laundry done, and your hosts can offer a daily linen change. Your hosts will greet you with a welcome cocktail. Breakfast is included in the room payment, and you can also request to have yours hosts cook you lunch and dinner.
Facility Amenities
---
Restaurant in Hotel
Free Breakfast
Wireless Internet
Spa Services
Wheelchair Accessible
Swimming Pool
Air Conditioning
Hot Water
Laundry Service
Mini Refrigerator
Facility Amenities
---
Restaurant in Hotel
Free Breakfast
Wireless Internet
Spa Services
Wheelchair Accessible
Swimming Pool
Air Conditioning
Hot Water
Laundry Service
Mini Refrigerator
Check In:
2pm
Check Out:
12pm
Hostal Haydee Accommodations & Rooms
1 Room
Hostal Haydee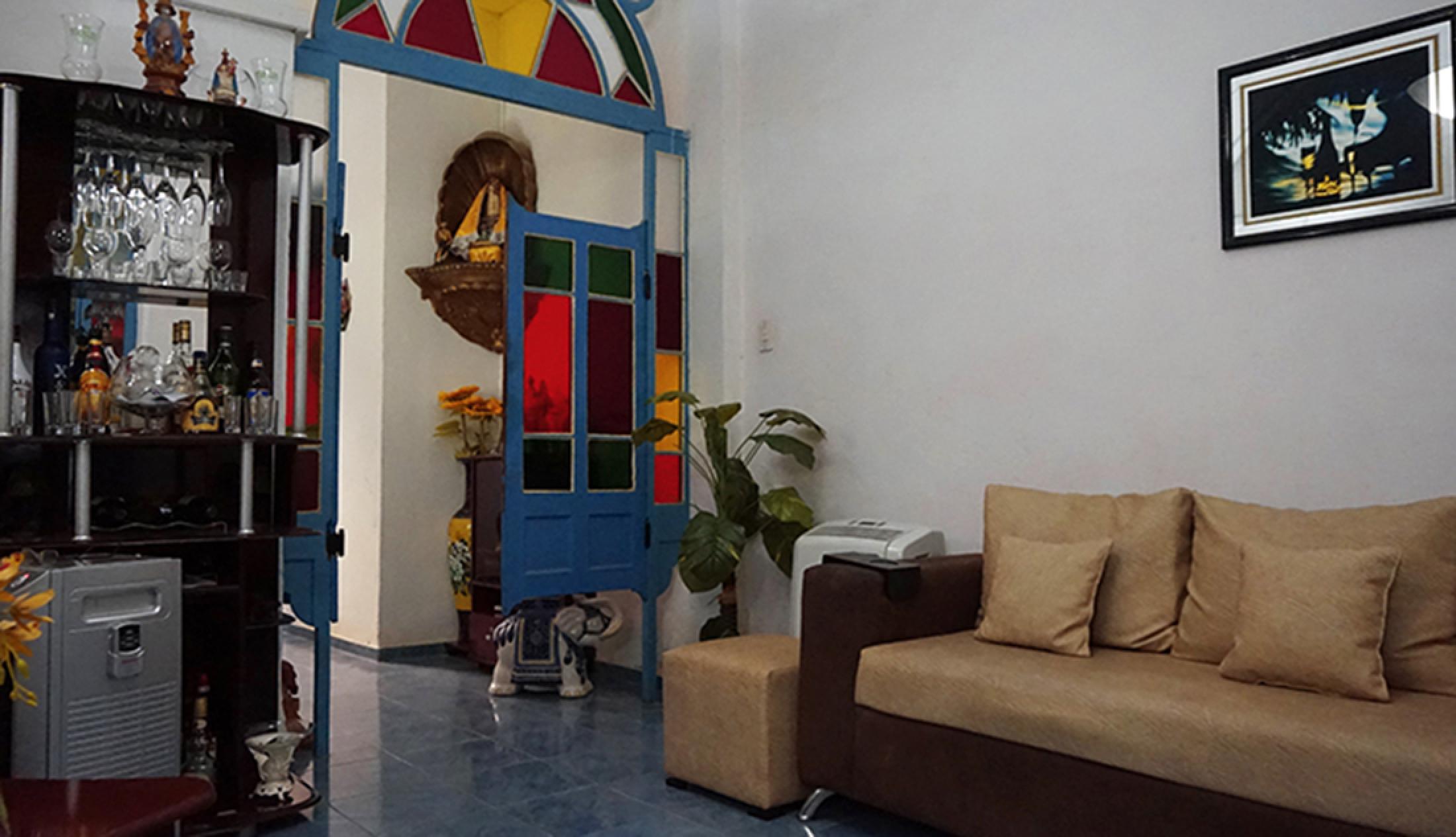 Room rates: $70
Anywhere.com