Hostal la Caridad 110
Hostal La Caridad offers its guests a pleasant stay and three air-conditioned bedrooms. It has a sunny and colorful terrace that overlooks the sea and the city.
The house is located only two blocks from Avenida del Puerto in Old Havana. Along this busy waterfront you can find restaurants, cafés, and bars, While you're in the area you should visit the large handicrafts market called Muelles de San Jose. From here you can walk to the historic plazas that the Spanish built in the 17th and 18th centuries.
Bedrooms here come with safety deposit boxes. There is a private bathroom with hot and cold water. This casa provides a refrigerator where you can store drinks and snacks.
Your hosts offer laundry and taxi services. They can also provide breakfast, lunch, and dinner — let them know if you would like them to cook any of your meals.
Facility Amenities
---
Restaurant in Hotel
Free Breakfast
Wireless Internet
Spa Services
Wheelchair Accessible
Swimming Pool
Air Conditioning
Balcony
Breakfast Available
Hot Water
Kitchen
Laundry Service
Mini Bar
Mini Refrigerator
Safe Deposit Box
Facility Amenities
---
Restaurant in Hotel
Free Breakfast
Wireless Internet
Spa Services
Wheelchair Accessible
Swimming Pool
Air Conditioning
Balcony
Breakfast Available
Hot Water
Kitchen
Laundry Service
Mini Bar
Mini Refrigerator
Safe Deposit Box
Check In:
2pm
Check Out:
12pm
Hostal la Caridad 110 Accommodations & Rooms
1 Room
Air Conditioning
Hot Water
Safe Deposit Box
Hostal la Caridad 110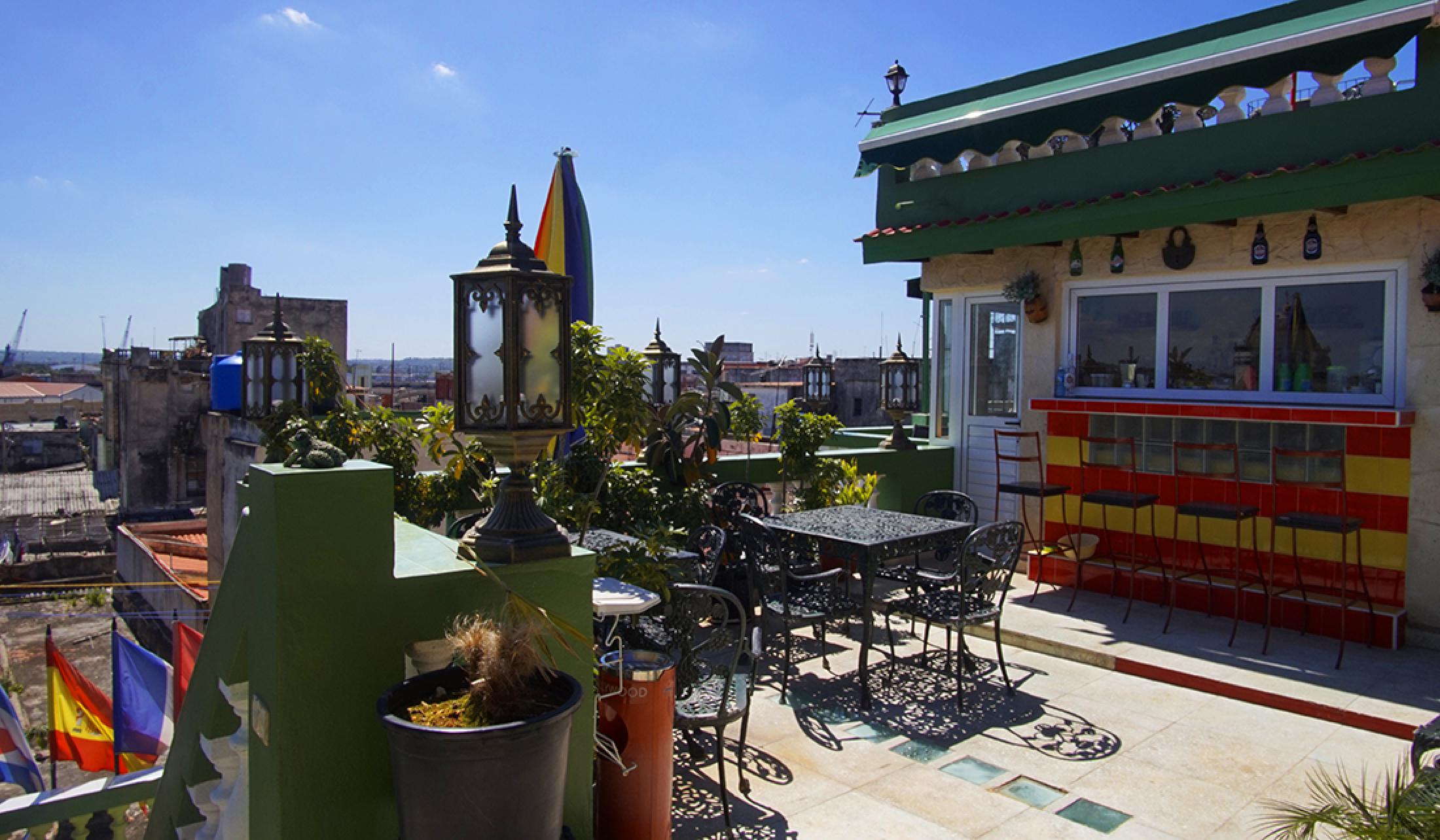 Room rates: $65
Anywhere.com