Hotel Ofarril
Located in the historic district of Old Havana, Hotel Palacio Ofarril is designed to make visitors feel like they are traveling though Cuban history. Each floor is decorated to reflect the style of a different century – the bottom floor in the style of the 18th century, the second floor is the 19th, and the third floor is the 20th.
This hotel puts guests in the midst of Old Havana's oldest and most interesting buildings. You can take a short walk to see the canal and the fortresses that the Spanish built to guard the canal. Go see Castillo de la Real Fuerza and Castillo de San Salvador de la Punta, both of which were built in the 16th century. Just a few blocks to the west of the hotel to visit two of Havana's most interesting museums — learn more about Cuba's history at the Museum of the Revolution. Old Havana is a popular place for visitors, so you'll be within walking distance of a huge selection of cafes, bars, and restaurants.
Rooms here have high ceilings and tile floors. These rooms have a colonial look and warm colors. You can sit at the room's desk if you'd like to get some work done, and guests can keep their valuables in the safety deposit box.
All of the rooms have air conditioning and satellite TVs. Make a call on the room's telephone. Each room has a private bathroom with hot and cold water, as well as a hair dryer and amenities. You can order room service, and help yourself to the minibar.
There are spacious communal areas in the hotel. You can visit the TV room and the sunroom to socialize, and the hotel also provides designated smoking areas. Hotel Ofarril has elevators as well as porters.
If you need to use the Internet, Hotel Palacio Ofarril provides computers with Internet access in the lobby, as well as fax service. Business travelers can also use the hotel's conference room.
Order a convenient meal at the hotel restaurant, or grab a drink at the richly decorated bar. Tell the hotel staff if you'd like them to arrange your taxis. Hotel Ofarril also offers a laundry service.
Facility Amenities
---
Restaurant in Hotel
Free Breakfast
Wireless Internet
Spa Services
Wheelchair Accessible
Swimming Pool
Balcony
Bar
Cable TV
Conference Rooms
Hair Dryer
Internet Access
Laundry Service
Mini Bar
Facility Amenities
---
Restaurant in Hotel
Free Breakfast
Wireless Internet
Spa Services
Wheelchair Accessible
Swimming Pool
Balcony
Bar
Cable TV
Conference Rooms
Hair Dryer
Internet Access
Laundry Service
Mini Bar
Check In:
4pm
Check Out:
12pm
Hotel Ofarril Accommodations & Rooms
6 Rooms
Filter Rooms
Room Features
Room View
Standard Old Havana View Room
Standard Without View Rom
Junior Suite Old Havana view
Hotel Ofarril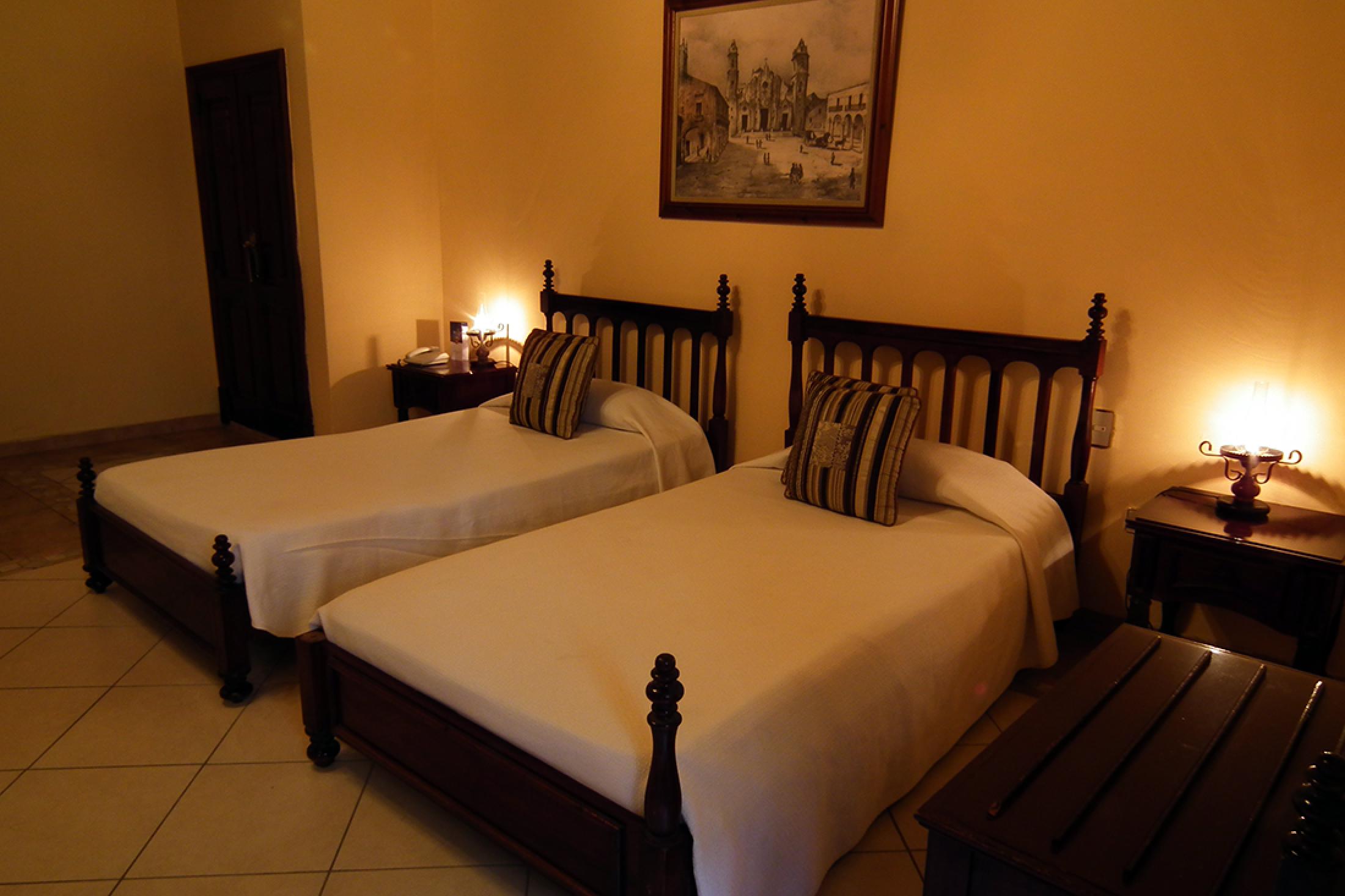 Room rates: $186
Anywhere.com