Hotel Santa Isabel
Hotel Santa Isabel offers 27 rooms right next to the canal. It has high ceilings, tile floors, and neoclassical architecture.
While you're in Old Havana you'll get to quickly reach some of the picturesque fortresses that the Spanish built in the 16th century. The fortress called El Castillo de la Real Fuerza is just a few blocks away from the hotel. Opposite the fortress is the Plaza de Armas, where the Spanish used to have their military exercises. Nearby you'll see the landmark called the Palacio de los Capitanes Generales. It served as the governor's palace beginning in the 18th century, and now houses Havana's City Museum. You can see exhibits about Havana's history, as well as a lovely courtyard. Walk from the hotel to restaurants and bars, as well as places you can listen to live music.
Staying here you'll get to feel like you're a part of Havana's incredible history. The communal areas have bright colors and elegant chandeliers. Step out onto the terrace to admire the view of the city. You can take advantage of the hotel's restaurant as well as a bar.
If you rent a car you can use the hotel's parking. There's luggage storage, 24-hour reception, and an elevator. Hotel Santa Isabel also offers a babysitting service. This hotel has Wi-Fi and a cyber café.
Facility Amenities
---
Restaurant in Hotel
Free Breakfast
Wireless Internet
Spa Services
Wheelchair Accessible
Swimming Pool
Air Conditioning
Balcony
Bar
Cable TV
Coffee Service
Hair Dryer
Hot Water
Laundry Service
Mini Bar
Private Parking
Room Service
Safe Deposit Box
Telephone
Facility Amenities
---
Restaurant in Hotel
Free Breakfast
Wireless Internet
Spa Services
Wheelchair Accessible
Swimming Pool
Air Conditioning
Balcony
Bar
Cable TV
Coffee Service
Hair Dryer
Hot Water
Laundry Service
Mini Bar
Private Parking
Room Service
Safe Deposit Box
Telephone
Check In:
2pm
Check Out:
12pm
Hotel Santa Isabel Accommodations & Rooms
3 Rooms
Air Conditioning
Balcony
Cable TV
Hair Dryer
Hot Water
Mini Bar
Safe Deposit Box
Telephone
Living Room
City Views
Air Conditioning
Balcony
Cable TV
Hair Dryer
Hot Water
Mini Bar
Safe Deposit Box
Telephone
City Views
Air Conditioning
Balcony
Cable TV
Hair Dryer
Hot Water
Mini Bar
Safe Deposit Box
Telephone
Hotel Santa Isabel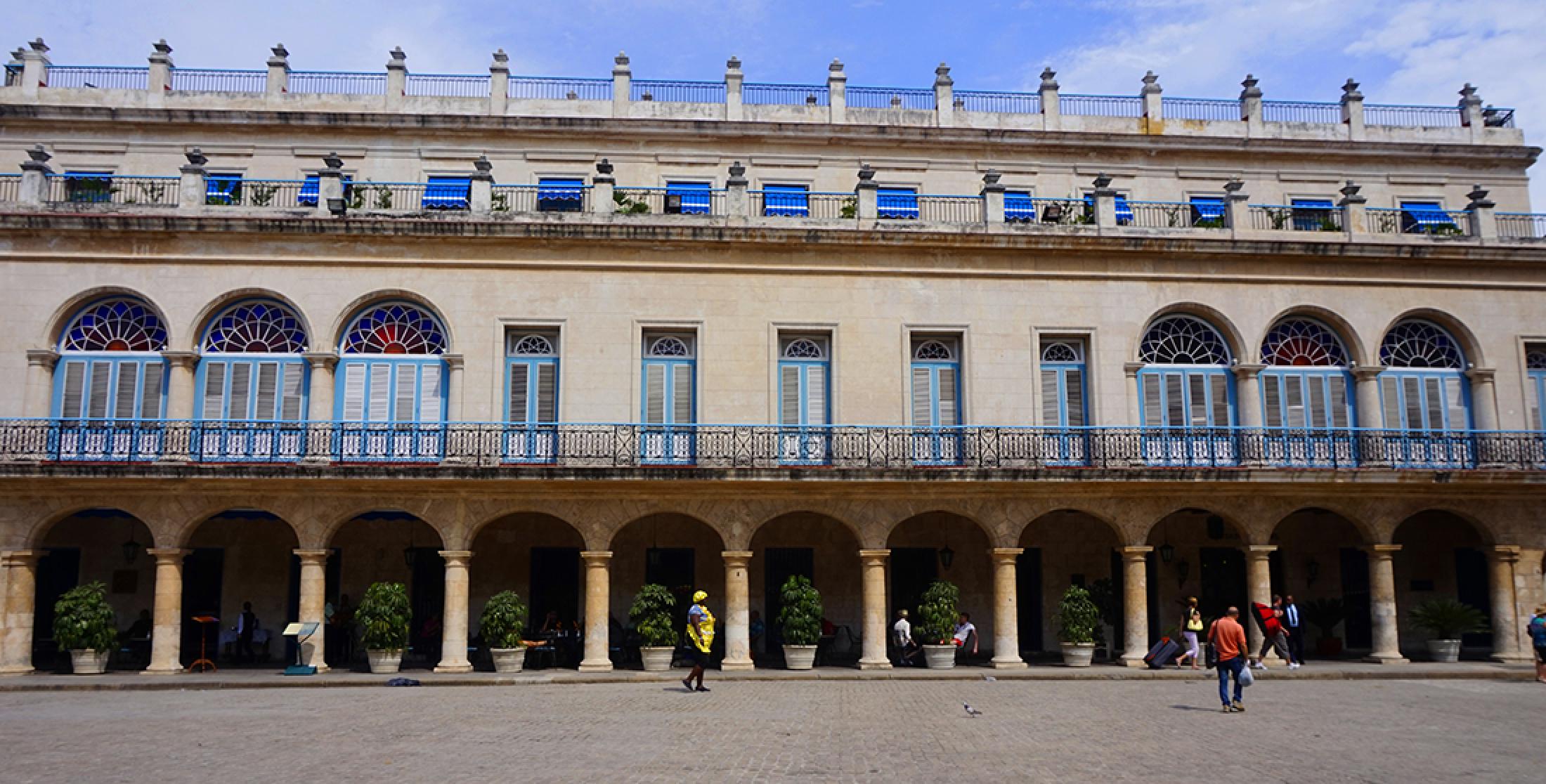 Room rates: $180
Anywhere.com