Casa Aguilera
Casa Aguilera's air conditioned apartment offers traveler's an escape from the sunny streets of Holguín after they have taken in the historical sights.
Holguín is one of the most common destinations in Cuba. Many travelers stop here on their way to the other major cities in eastern Cuba. Guardalavaca, Gibara, Bayamo, Santiago and Baracoa all have roads that lead through Holguín. Casa Aguilera is a small guest house perfect for a few nights stay.
It is an independent apartment with two bedrooms and a shared bathroom. The walls are painted in muted oranges with only a few pictures hanging on the walls. The rooms each have one queen bed. It is located on the second floor and the windows look out over the bustling streets of Holguín. The hosts offer a free breakfast and a laundry and taxi service can be requested.
You can easily walk to the city's main square and the surrounding museums. The Museo Provincial de History is set in a beautiful 19th century building and is great stop for when the Cuban sun gets a little too hot.
Facility Amenities
---
Restaurant in Hotel
Free Breakfast
Wireless Internet
Spa Services
Wheelchair Accessible
Swimming Pool
Air Conditioning
Hot Water
Laundry Service
Mini Bar
Mini Refrigerator
Facility Amenities
---
Restaurant in Hotel
Free Breakfast
Wireless Internet
Spa Services
Wheelchair Accessible
Swimming Pool
Air Conditioning
Hot Water
Laundry Service
Mini Bar
Mini Refrigerator
Check In:
2pm
Check Out:
12pm
Casa Aguilera Accommodations & Rooms
1 Room
Air Conditioning
Hot Water
Mini Bar
Mini Refrigerator
Casa Aguilera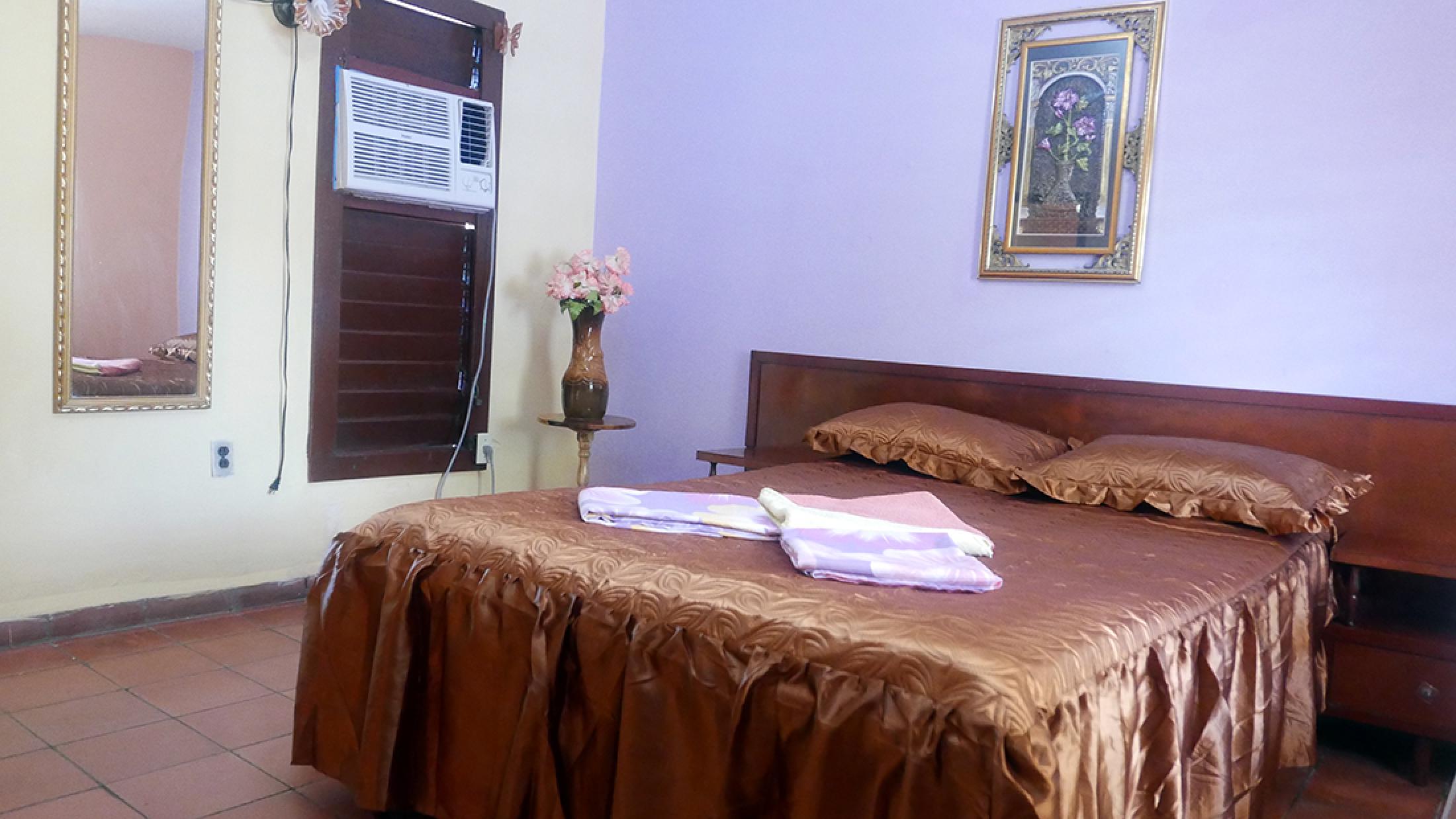 Room rates: $60
Anywhere.com