Casa Lesbia 1808
Casa Lesbia is in the Miramar neighborhood of Havana. This house is nearby the famous Copacabana Hotel, and an Internet access station.
The inside patio provides shade and a beautiful garden. Warm colors characterize this space, and make a nice place to relax in privacy.
Casa Lesbia features one bedroom with air conditioning, a private bathroom, and a heater. There is a fully equipped kitchen with a fridge. In the living room you can watch Cuban television channels, and the garage has enough room for two vehicles.
Facility Amenities
---
Restaurant in Hotel
Free Breakfast
Wireless Internet
Spa Services
Wheelchair Accessible
Swimming Pool
Air Conditioning
Gardens
Hot Water
Kitchen
Mini Bar
Mini Refrigerator
Private Parking
Facility Amenities
---
Restaurant in Hotel
Free Breakfast
Wireless Internet
Spa Services
Wheelchair Accessible
Swimming Pool
Air Conditioning
Gardens
Hot Water
Kitchen
Mini Bar
Mini Refrigerator
Private Parking
Check In:
2pm
Check Out:
12pm
Casa Lesbia 1808 Accommodations & Rooms
1 Room
Air Conditioning
Hot Water
Casa Lesbia 1808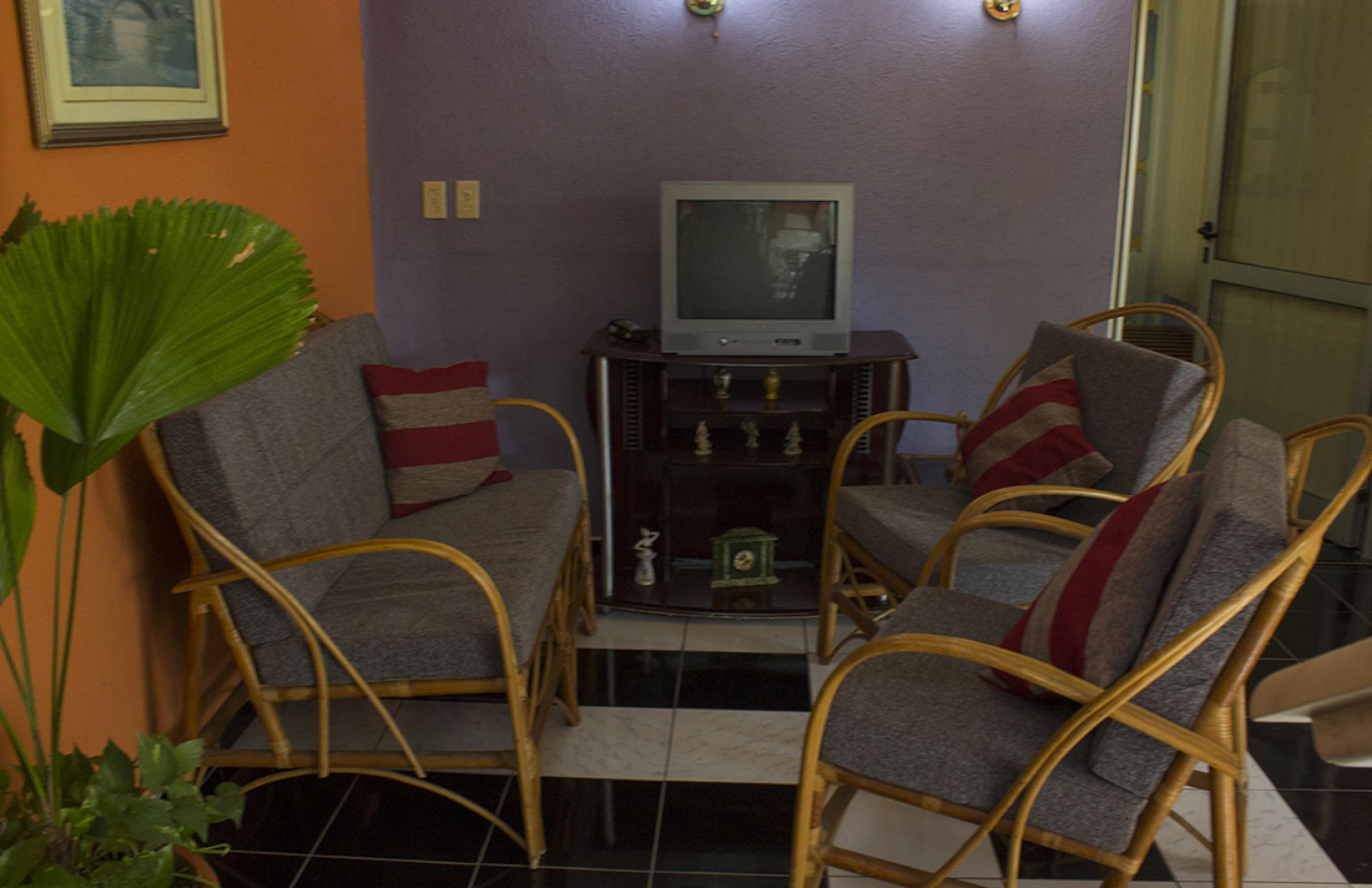 Room rates: $65
Anywhere.com