Casa Marlene
Mrs. Marlene offers you a quiet and pleasant place in the Playa municipality where you can enjoy your stay. Your hostess will give you the keys to the house, and there is a parking space.
Playa is a trendy neighborhood, and there are a number of places you can check out Havana nightlife. From Casa Marlene you can quickly get to local nightclubs and bars. You can get a bite to eat at farmer's markets and restaurants. When you're ready to see some local culture, take a stroll down Quinta Avenida to see some of Cuba's embassies.
Casa Marlene has a 1950s retro design. It comes with kitchen that includes a refrigerator. There's also a mini bar and a sitting room with a TV.
The house has four air-conditioned bedrooms, and there are three private bathrooms that supply hot and cold water. Get some sun on the spacious terrace, which is decorated with several types of plants.
Facility Amenities
---
Restaurant in Hotel
Free Breakfast
Wireless Internet
Spa Services
Wheelchair Accessible
Swimming Pool
Balcony
Hot Water
Kitchen
Mini Bar
Facility Amenities
---
Restaurant in Hotel
Free Breakfast
Wireless Internet
Spa Services
Wheelchair Accessible
Swimming Pool
Balcony
Hot Water
Kitchen
Mini Bar
Check In:
2pm
Check Out:
12pm
Casa Marlene Accommodations & Rooms
1 Room
Casa Marlene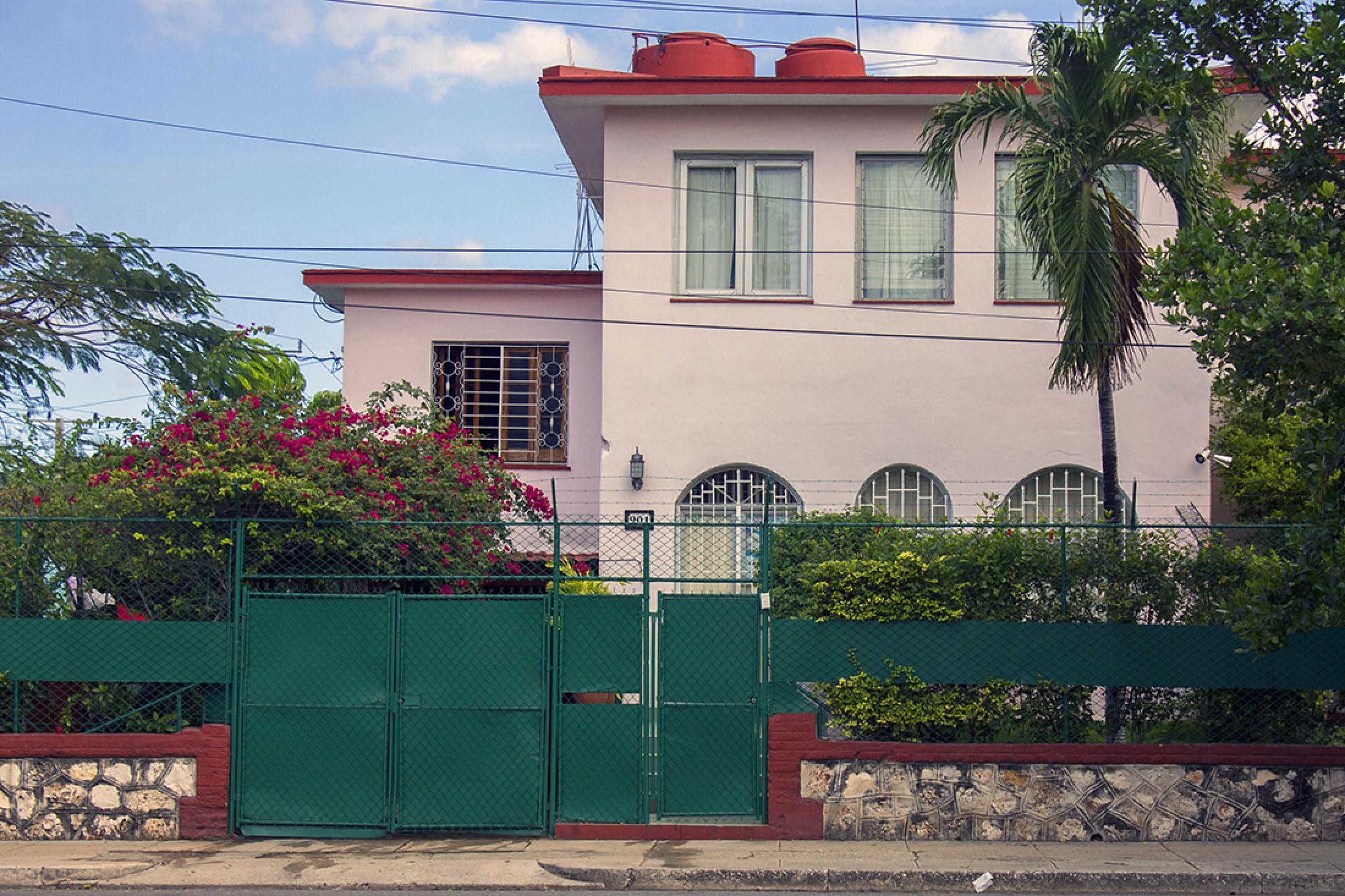 Room rates: $65
Anywhere.com