Casa Miramar
Casa Miramar offers guests two air-conditioned bedrooms in a residential part of the Miramar neighborhood.
This hotel is nearby some of Miramar's famous, formerly grand hotels, like the Hotel Capri and Hotel Copacabana. These buildings and surrounding businesses offer convenient Wi-Fi signals. While you're in Miramar you can see fascinating architecture along the embassy-studded Quinta Avenida (Fifth Avenue). Keep an eye out for landmarks like the Iglesia de Jesús de Miramar and the clock tower called El Reloj de Quinta Avenida.
On the patio you'll find an eclectic and bohemian space with lots of plants. There are dining tables as well as places to lounge. There's exposed stonework in one of the sitting rooms, and a TV in another.
The guest room is simply decorated and comfortable. Let your hosts know if you'd like to do laundry. They can also help arrange for your taxis.
Facility Amenities
---
Restaurant in Hotel
Free Breakfast
Wireless Internet
Spa Services
Wheelchair Accessible
Swimming Pool
Air Conditioning
Hot Water
Laundry Service
Facility Amenities
---
Restaurant in Hotel
Free Breakfast
Wireless Internet
Spa Services
Wheelchair Accessible
Swimming Pool
Air Conditioning
Hot Water
Laundry Service
Check In:
2pm
Check Out:
12pm
Casa Miramar Accommodations & Rooms
2 Rooms
Air Conditioning
Hot Water
Air Conditioning
Hot Water
Dazzling home and host. Wish we could have stayed more than one night. Shower in one bathroom was a trickle. Unexpected compared to rest of home
Casa Miramar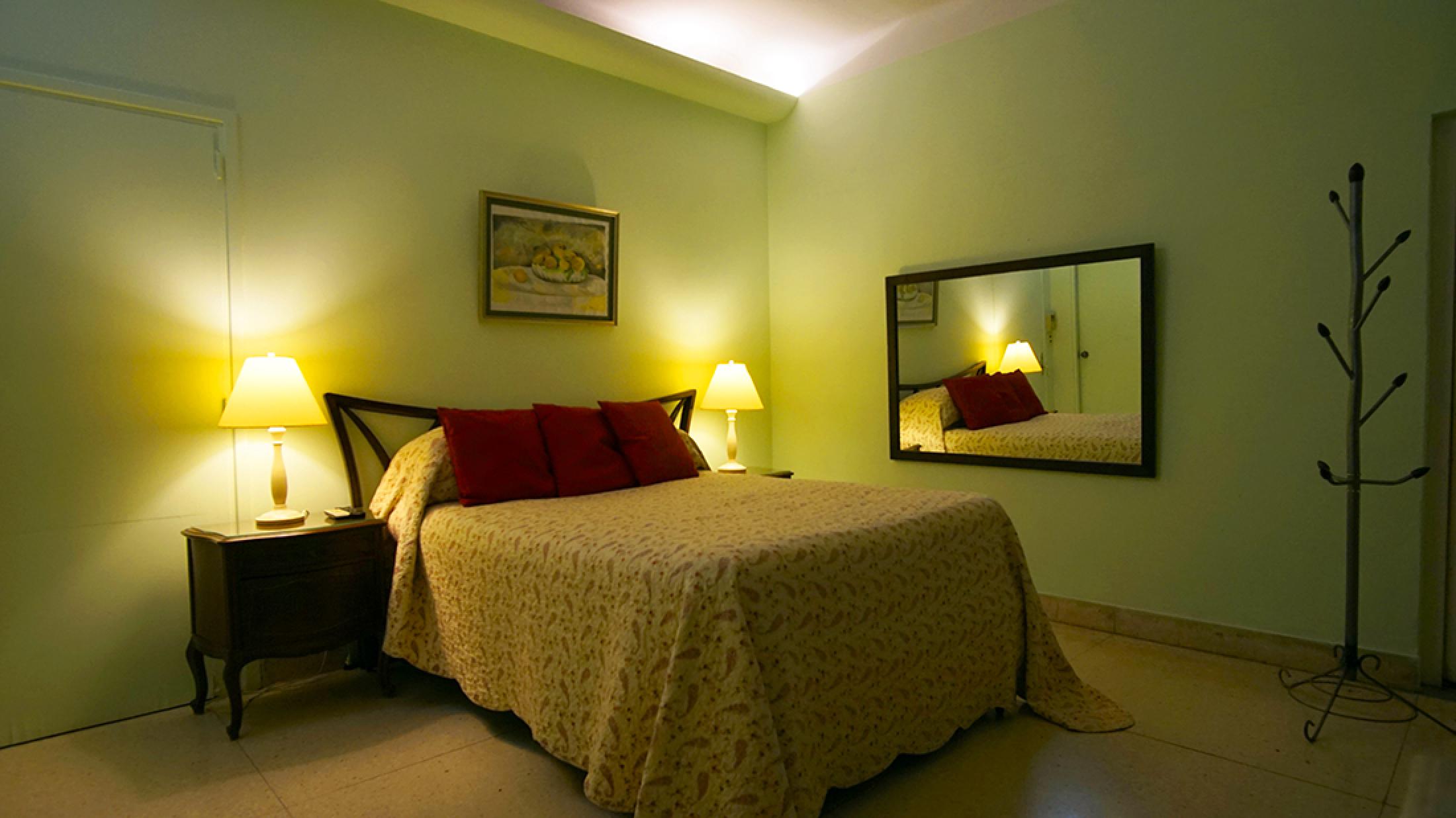 Room rates: $105
3
Anywhere.com