Casa Lourdes López 564
Casa Lourdes López 564 is in Havana's Vedado neighborhood, just a couple of blocks from the Colón Cemetary. This casa particular is an apartment in a building that dates back to the 1950s.
The Colón Cemetery has elaborate, neoclassical mausoleums. Come here to see the gleaming, white marble that commemorates some of the city's most illustrious citizens. Walk east of the cemetery to find the Plaza de la Revolución — this square has interesting monuments that honor Cuba's war heroes. While you're in the Vedado neighborhood you should check out some of the local art at the Cuban Art Factory. Vedado is a busy neighborhood and you'll be able to find plenty of bars, restaurants, and cafes near the casa.
Staying at Casa Lourdes you'll have access to two air-conditioned rooms. There's also a private bathroom with hot and cold water, as well as a bathroom near the living area. In the living room you'll find a TV, comfortable furniture, and a cool breeze provided by some fans. Step out onto the balcony for some fresh air and a good view of the city. You can use a fully equipped kitchen that comes with utensils and a refrigerator.
Guests will also have access to the apartment's telephone. Upon your arrival you can ask your host to provide additional services like breakfast, dinner, and laundry.
Facility Amenities
---
Restaurant in Hotel
Free Breakfast
Wireless Internet
Spa Services
Wheelchair Accessible
Swimming Pool
Air Conditioning
Balcony
Breakfast Available
Fan
Hot Water
Laundry Service
Telephone
Facility Amenities
---
Restaurant in Hotel
Free Breakfast
Wireless Internet
Spa Services
Wheelchair Accessible
Swimming Pool
Air Conditioning
Balcony
Breakfast Available
Fan
Hot Water
Laundry Service
Telephone
Check In:
2pm
Check Out:
12pm
Casa Lourdes López 564 Accommodations & Rooms
1 Room
Air Conditioning
Fan
Hot Water
Telephone
Living Room
Casa Lourdes López 564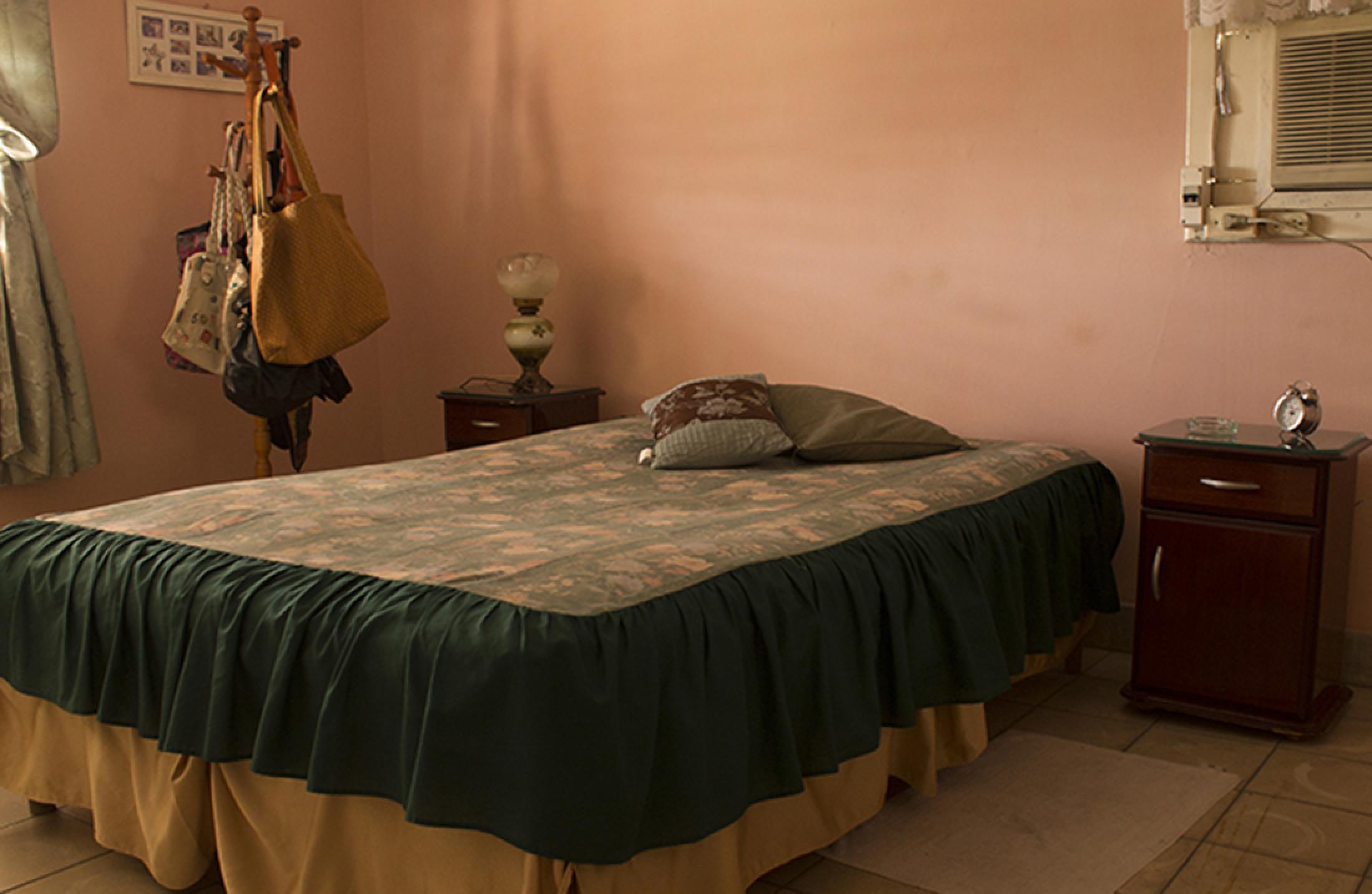 Room rates: $65
Anywhere.com