Apartamento 12 y 1era Miramar
Apartamento 12/ 1ra is a two-bedroom apartment in Playa. There are cafes and restaurants just blocks away from the house.
Playa is right next to the ocean. Visit the Malecón boardwalk to see Cuban culture in action. You'll see locals on dates, at concerts, and gazing wistfully across the ocean. Visit some of Miramar's parks for a breath of fresh air, or visit the Miramar Trade Center to for a selection of shops and a Wi-Fi signal.
This apartment is located in central Miramar, and it offers two large rooms that can accommodate two people each. The owners live separately, so guests will have complete run of the house. Both rooms are air-conditioned, and the hosts change the bed linens and towels every 48 hours. There is a private bathroom with hot water.
The apartment is on the first floor of a beautiful low-rise building that was built in 1956. It is simply decorated in warm colors. There is a small dining room and kitchen area, and the kitchen comes equipped with a stove and a spacious countertop.
Facility Amenities
---
Restaurant in Hotel
Free Breakfast
Wireless Internet
Spa Services
Wheelchair Accessible
Swimming Pool
Air Conditioning
Breakfast Available
Hot Water
Laundry Service
Mini Bar
Mini Refrigerator
Facility Amenities
---
Restaurant in Hotel
Free Breakfast
Wireless Internet
Spa Services
Wheelchair Accessible
Swimming Pool
Air Conditioning
Breakfast Available
Hot Water
Laundry Service
Mini Bar
Mini Refrigerator
Check In:
2pm
Check Out:
12pm
Apartamento 12 y 1era Miramar Accommodations & Rooms
1 Room
Air Conditioning
Hot Water
Apartamento 12 y 1era Miramar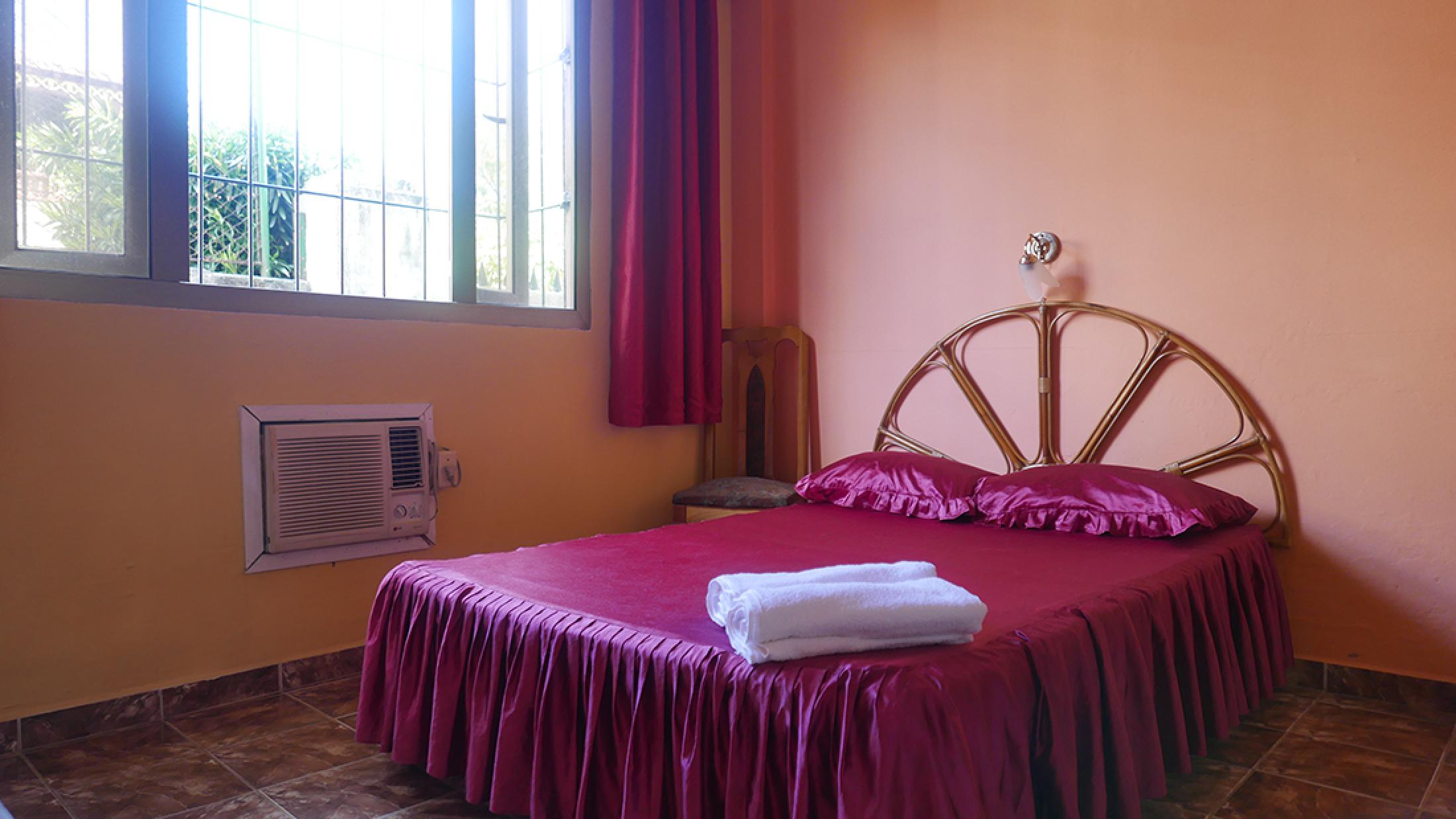 Room rates: $70
Anywhere.com