Hostal Cordelia
Hostal Cordelia is a three-room apartment. It's located on the first floor of a cozy building in the middle of Miramar.
In Mirmar you can walk along the scenic Quinta Avenida (Fifth Avenue) where you'll see lovely mansions, embassies, and fountains. See landmarks like the Old Miramar Yacht Club and the unusual clock called the Reloj de Quinta Avenida. You can visit the Miramar Trade Center to go shopping. There is a 20th century church called Iglesia Jesús de Miramar where you can see an enormous organ with thousands of pipes. Near the casa you can walk to cafes and restaurants.
Hostal Cordelia's hosts have their own room at the back of the building, so you'll have privacy during your stay. You can come and go at any time. Let your host know if you'd like to have them serve any meals in the casa. Each of the bedrooms is large enough for two people, and all of the bedrooms have air conditioning.
Facility Amenities
---
Restaurant in Hotel
Free Breakfast
Wireless Internet
Spa Services
Wheelchair Accessible
Swimming Pool
Air Conditioning
Breakfast Available
Hot Water
Mini Bar
Mini Refrigerator
Facility Amenities
---
Restaurant in Hotel
Free Breakfast
Wireless Internet
Spa Services
Wheelchair Accessible
Swimming Pool
Air Conditioning
Breakfast Available
Hot Water
Mini Bar
Mini Refrigerator
Check In:
2pm
Check Out:
12pm
Hostal Cordelia Accommodations & Rooms
1 Room
Air Conditioning
Hot Water
Hostal Cordelia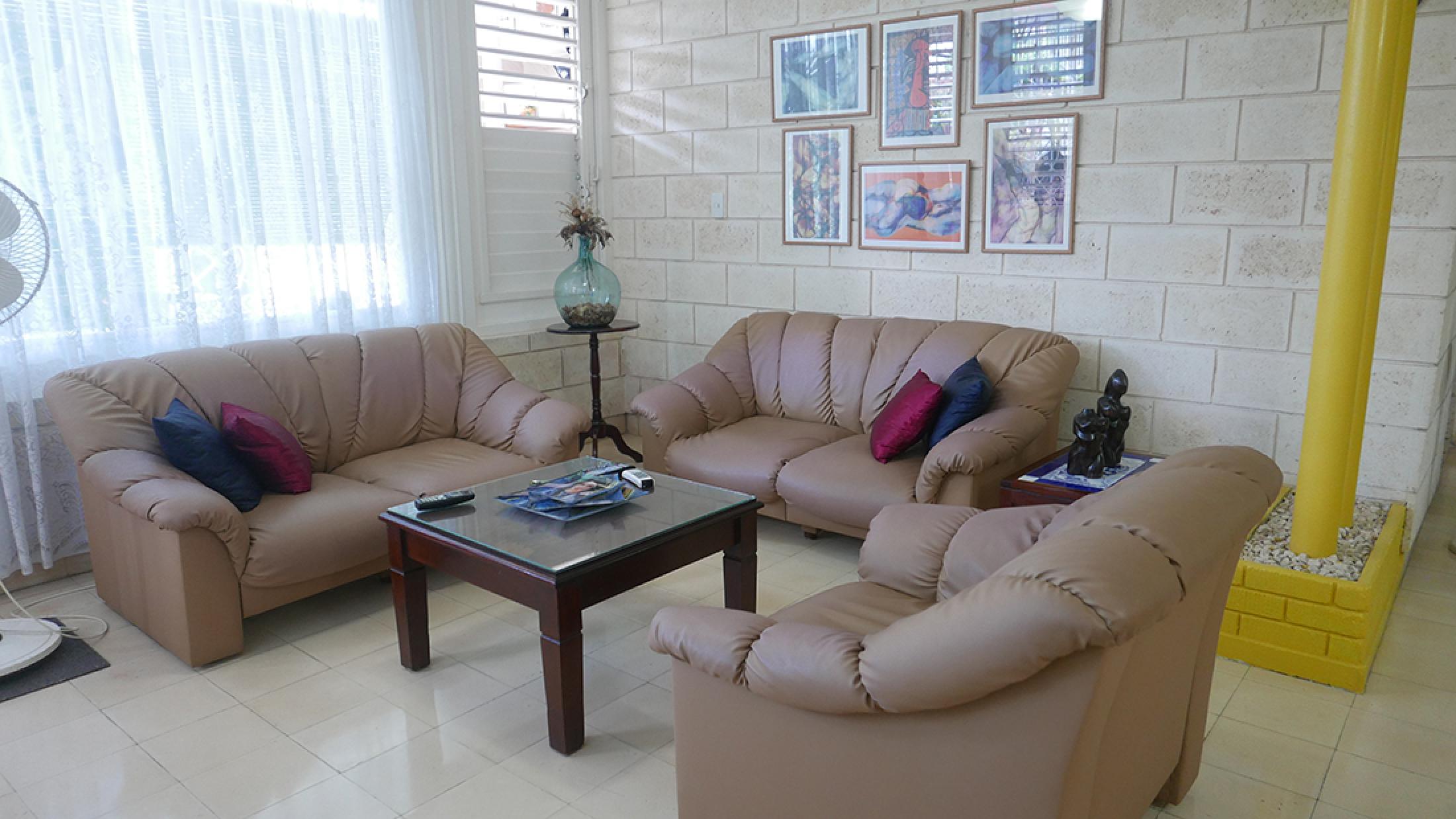 Room rates: $75
Anywhere.com