Hostal Fidel y Marta 74
Hostel Fidel and Marta offers easy access to the train station while maintaining a safe and comfortable atmosphere.
The hosts of Hostel Fidel and Marta make every guest feel safe and welcome in their home. The house offers two bedrooms with air conditioning and private hot water bathrooms. They even come with TVs if you are feeling deprived after traveling. The downstairs is a traditional Cuban style dining room with an airy spacious décor. The hosts supply breakfast, lunch and dinner service. The house is only a few blocks from the train station which can take passengers to Valley of the Sugar Mills, La Hacienda Manaca-Iznaga and Hacienda Guachinango.
Facility Amenities
---
Restaurant in Hotel
Free Breakfast
Wireless Internet
Spa Services
Wheelchair Accessible
Swimming Pool
Breakfast Available
Cable TV
Hot Water
Laundry Service
Facility Amenities
---
Restaurant in Hotel
Free Breakfast
Wireless Internet
Spa Services
Wheelchair Accessible
Swimming Pool
Breakfast Available
Cable TV
Hot Water
Laundry Service
Check In:
2pm
Check Out:
12pm
Hostal Fidel y Marta 74 Accommodations & Rooms
1 Room
Hostal Fidel y Marta 74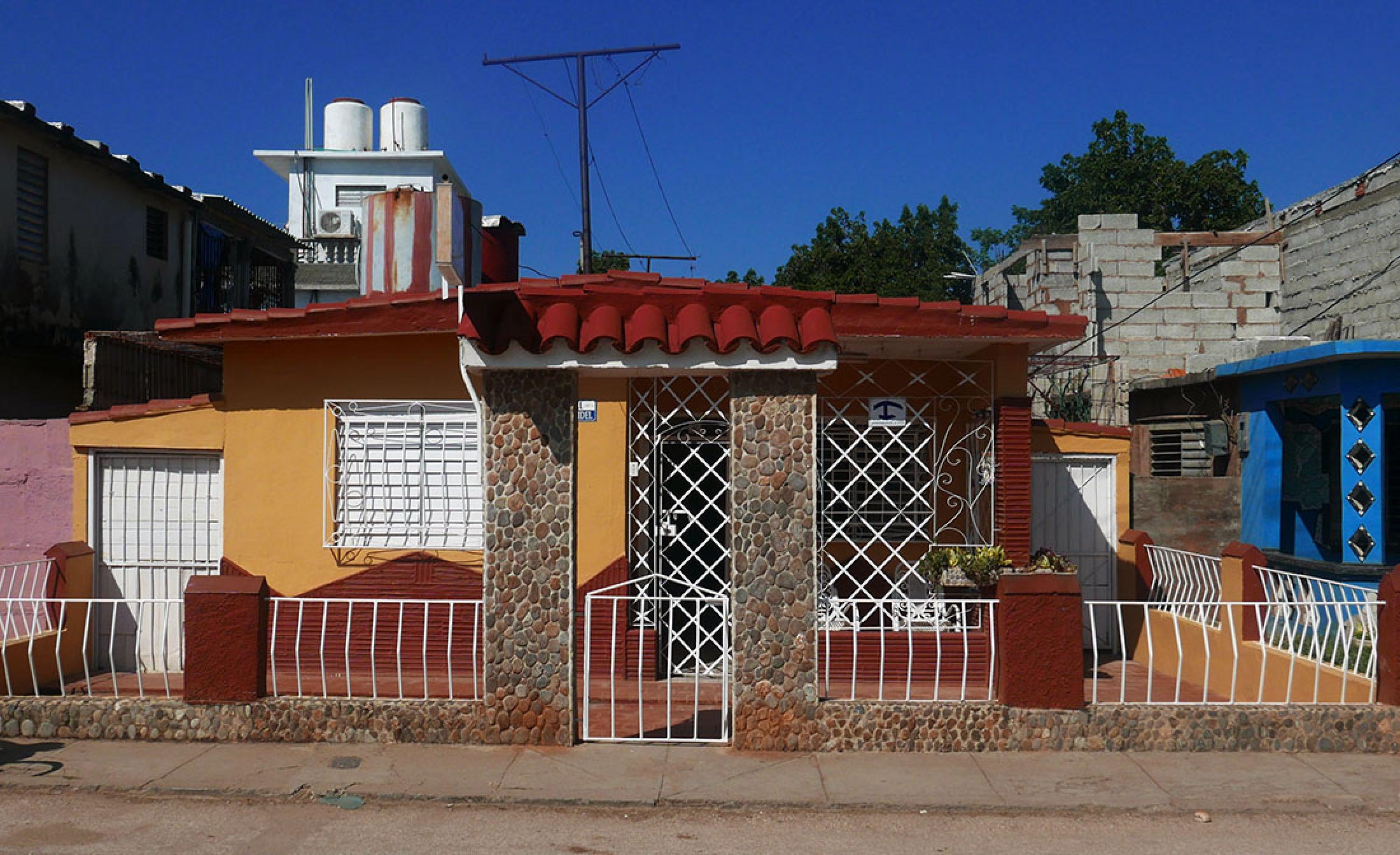 Room rates: $60
Anywhere.com