Hostal Villa Calzada
You'll find Hostal Villa Calzada in the middle of Trinidad, just a short walk from a small square called Plaza Carrillo. This hotel has two air-conditioned bedrooms and a private terrace.
Walk about 7 minutes north of the plaza to get to the historic city center of Plaza Mayor. Here you'll see Afro-Caribbean architecture and a few interesting museums. Browse Museo Romántico's halls to see interesting antiques, and stop by the Museo Nacional de la Lucha Contra Bandidos to see how the Cuban government characterizes the counterrevolutionaries of Castro's revolution. This hotel is walking distance from ETECSA Internet hotspots. Visit local shops and buy music by local artists.
Each of the rooms here has its own bathroom. Rooms are comfortable and simply furnished.
Your hosts can cook your breakfast for an additional charge. Guests will have their own terrace and bar, making these perfect accommodations if you'd like to make a cocktail as you watch the sunset. The terrace also comes with a snack bar, so you can get a convenient bite to eat.
Facility Amenities
---
Restaurant in Hotel
Free Breakfast
Wireless Internet
Spa Services
Wheelchair Accessible
Swimming Pool
Air Conditioning
Bar
Hot Water
Facility Amenities
---
Restaurant in Hotel
Free Breakfast
Wireless Internet
Spa Services
Wheelchair Accessible
Swimming Pool
Air Conditioning
Bar
Hot Water
Check In:
2pm
Check Out:
12pm
Hostal Villa Calzada Accommodations & Rooms
1 Room
Air Conditioning
Hot Water
Hostal Villa Calzada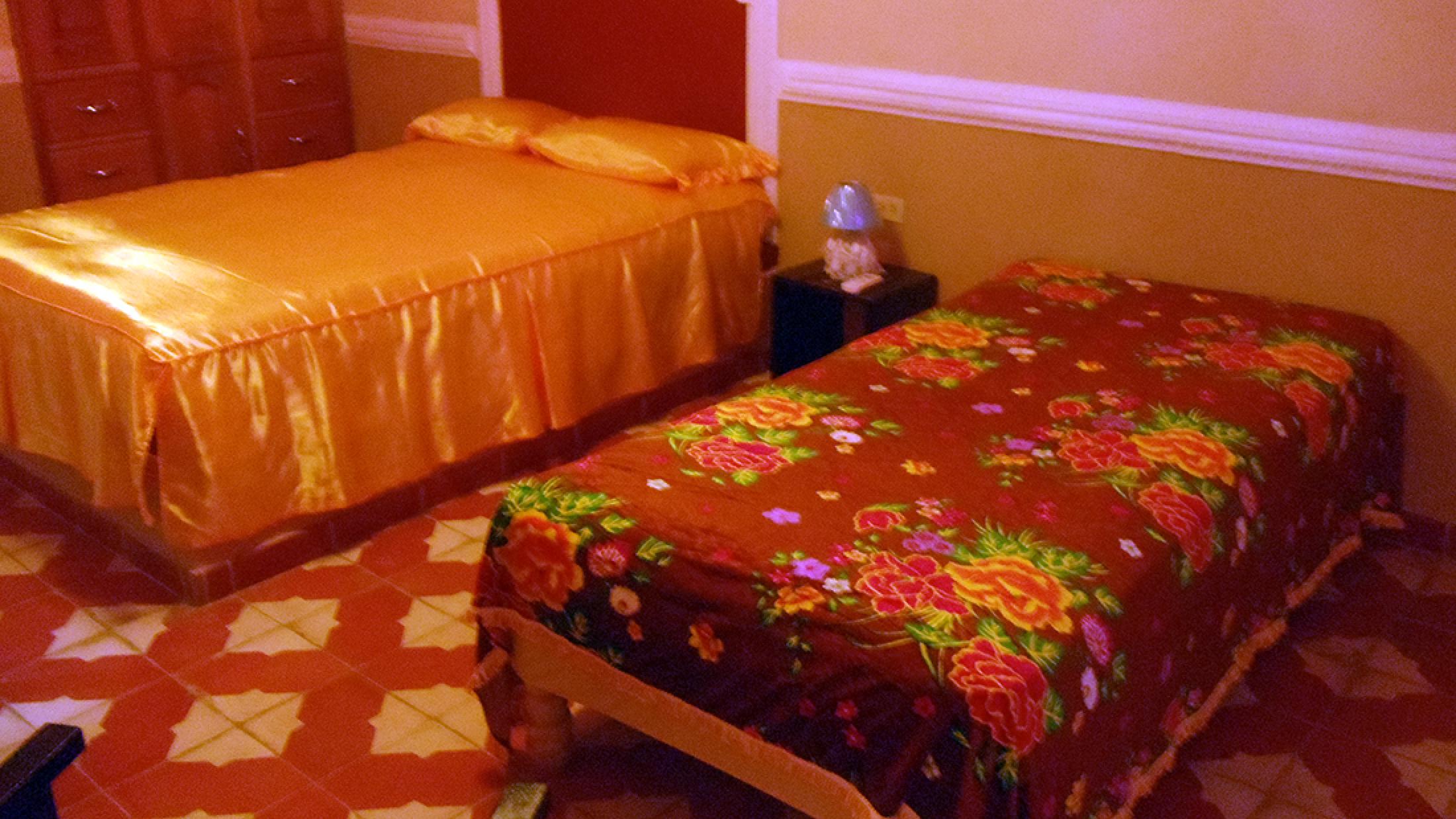 Room rates: $65
Anywhere.com