Casa Alfredo Rodriguez Vidal 660
If you want your own space away from other travelers, Casa Alfred Rodriquez Vidal's one room is a prefect escape.
Casa Alfredo Rodriguez Vidal offers one room in his home for a lucky traveler or family. The house was built in the 1940s and has that classic Cuban décor with chandeliers and artwork of Bouguereau. The terrace has a few ornamental plants but the true attraction is its beautiful view of the city. The room is air conditioned and has its own bathroom allowing you some privacy. The host gives you keys to allow you to come and go as you please. The house is located near the Mella theater where contemporary dances, concerts and exhibitions are held. Also nearby is the famouse Atelier restaurant and the Malecón. Breakfast is included.
Facility Amenities
---
Restaurant in Hotel
Free Breakfast
Wireless Internet
Spa Services
Wheelchair Accessible
Swimming Pool
Air Conditioning
Breakfast Available
Hot Water
Facility Amenities
---
Restaurant in Hotel
Free Breakfast
Wireless Internet
Spa Services
Wheelchair Accessible
Swimming Pool
Air Conditioning
Breakfast Available
Hot Water
Check In:
2pm
Check Out:
12pm
Casa Alfredo Rodriguez Vidal 660 Accommodations & Rooms
1 Room
Air Conditioning
Hot Water
Casa Alfredo Rodriguez Vidal 660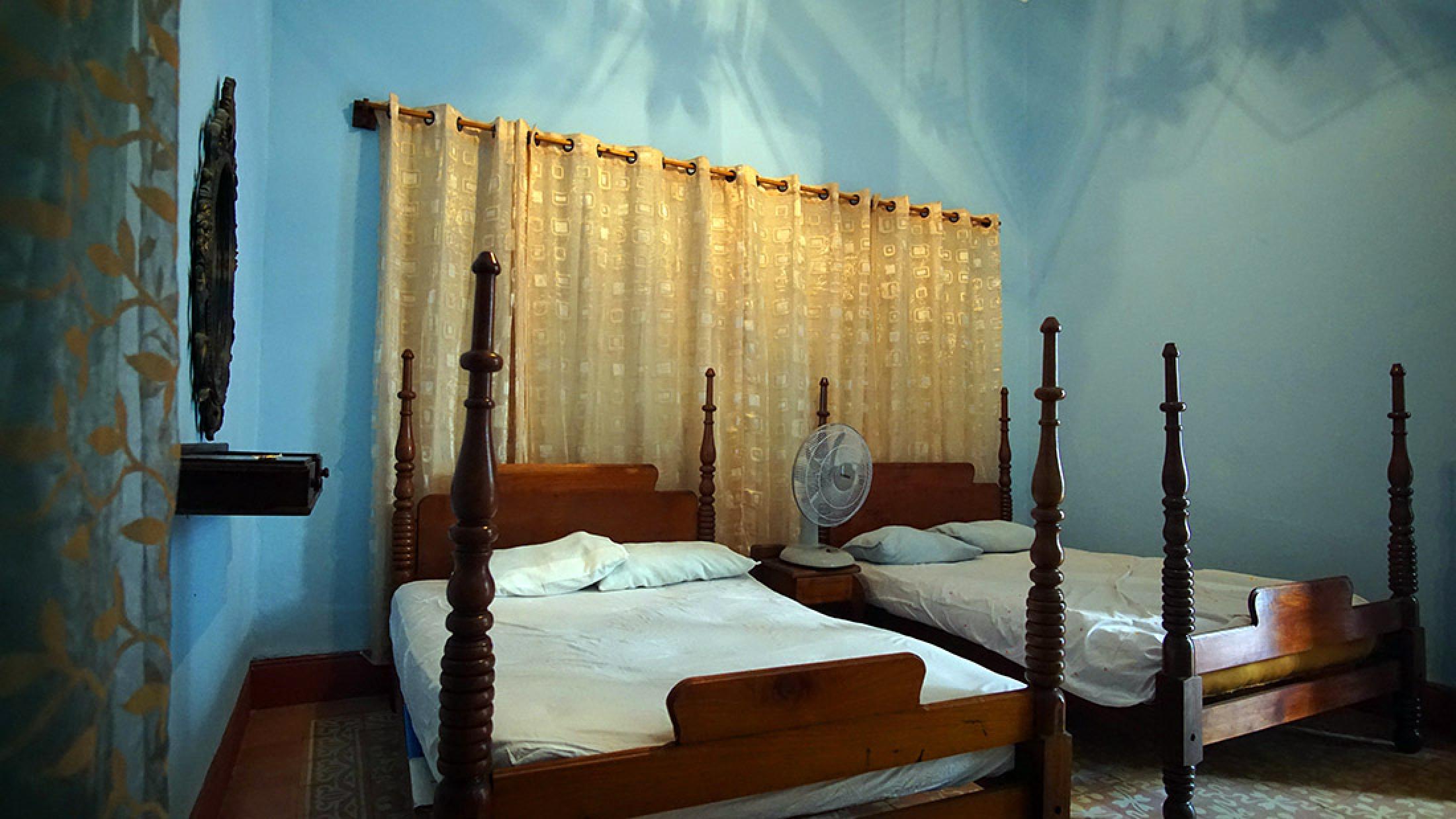 Room rates: $60
Anywhere.com