Casa Osmary Armas Ruiz
If you are looking for a kind host, an interesting home and a peaceful atmosphere then Casa Osmary Armas Ruiz is the perfect choice for you.
Casa Osmary Armas Ruiz is a quiet and peaceful hostel. The doors open and you are greeted by warm friendly smiles. They will immediately offer you a drink and hand the keys to the house to you. Good treatment and attentiveness are staples of this hostel. The house was built in the 1950s but the inside is festooned with modern minimalist décor.
Plants adore the window and terrace creating a peaceful atmosphere for you to sip a drink or eat a meal. The rest of the house contains a kitchen with all utensils, living room and one air conditioned bedroom for rent. Your bathroom is private and attached to the room. Parking is also available if you are traveling with a car. Breakfast is included
After settling in, there are many fun places to explore in the area. You should pop over the famous ice cream parlor, Coppelia, for a spoonful. Walk around this bustling neighborhood that is full of both historical sites and modern activities.
Facility Amenities
---
Restaurant in Hotel
Free Breakfast
Wireless Internet
Spa Services
Wheelchair Accessible
Swimming Pool
Air Conditioning
Hot Water
Kitchen
Private Parking
Facility Amenities
---
Restaurant in Hotel
Free Breakfast
Wireless Internet
Spa Services
Wheelchair Accessible
Swimming Pool
Air Conditioning
Hot Water
Kitchen
Private Parking
Check In:
2pm
Check Out:
12pm
Casa Osmary Armas Ruiz Accommodations & Rooms
1 Room
Air Conditioning
Hot Water
Living Room
Dining Room
Casa Osmary Armas Ruiz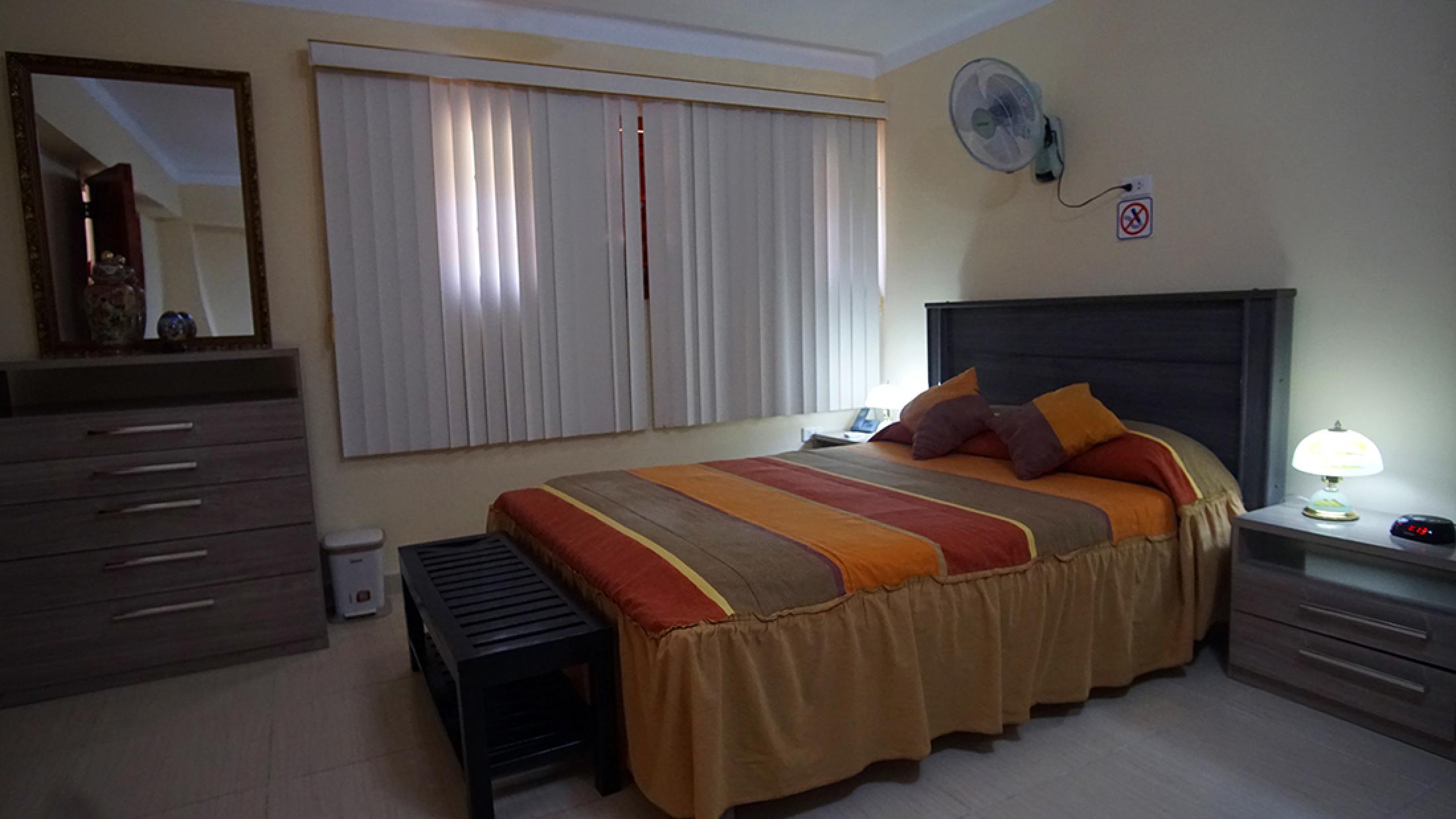 Room rates: $85
Anywhere.com