Vedado Comfort 202
Vedado Comfort is located in the central area of the Vedado neighborhood. Your host René has decorated the house with new and modern furniture, as well as beautiful black-and-white pictures of Havana.
From Vedado Comfort you can quickly get to cultural centers like the Bertolt Brecht Theater and the Amadeo Roldan Theater. While you're in the area you can also see interesting art galleries, including the Cuban Art Factory and the Museum of Decorative Arts. Go sightseeing on the Malecón boardwalk, and take care of your shopping at the mall called Galerías de Paseo. In this area you'll also find a variety of international as well as Cuban restaurants.
There are two air-conditioned rooms and two private bathrooms. These rooms have different styles – one has cool colors and wood accents, and the other has pink walls and ruffled duvets. You'll have access to hot water in the bathrooms (the casa comes with a central water heater).
Vedado Comfort has a spacious lounge with a TV and a stocked bar. This common area has a unique look, with a black-and-white tile floor. There's a large refrigerator in the dining room, and you can use this casa's equipped kitchen. Guests can also use the safety deposit box.
Step out onto the small balcony for a view overlooking the city. You can request additional services — let your host know if you'd like them to do your laundry or make your breakfast. Your host will give you a set of keys of this house, so you'll have total access.
Facility Amenities
---
Restaurant in Hotel
Free Breakfast
Wireless Internet
Spa Services
Wheelchair Accessible
Swimming Pool
Air Conditioning
Balcony
Breakfast Available
Hot Water
Kitchen
Laundry Service
Facility Amenities
---
Restaurant in Hotel
Free Breakfast
Wireless Internet
Spa Services
Wheelchair Accessible
Swimming Pool
Air Conditioning
Balcony
Breakfast Available
Hot Water
Kitchen
Laundry Service
Check In:
3pm
Check Out:
12pm
Vedado Comfort 202 Accommodations & Rooms
1 Room
City Views
Air Conditioning
Hot Water
Safe Deposit Box
Dining Room
Vedado Comfort 202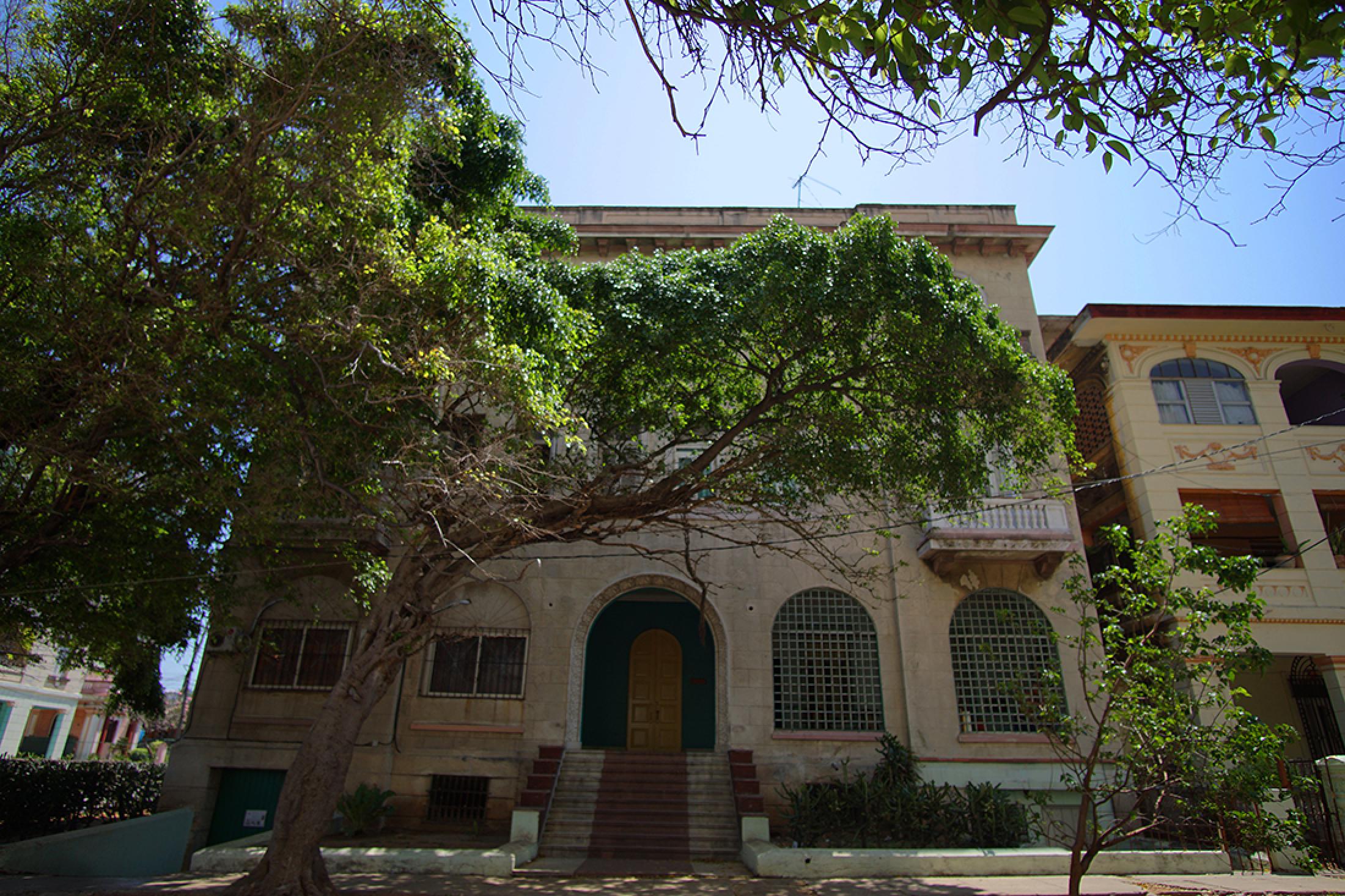 Room rates: $115
Anywhere.com